Spring High Point Market accessories preview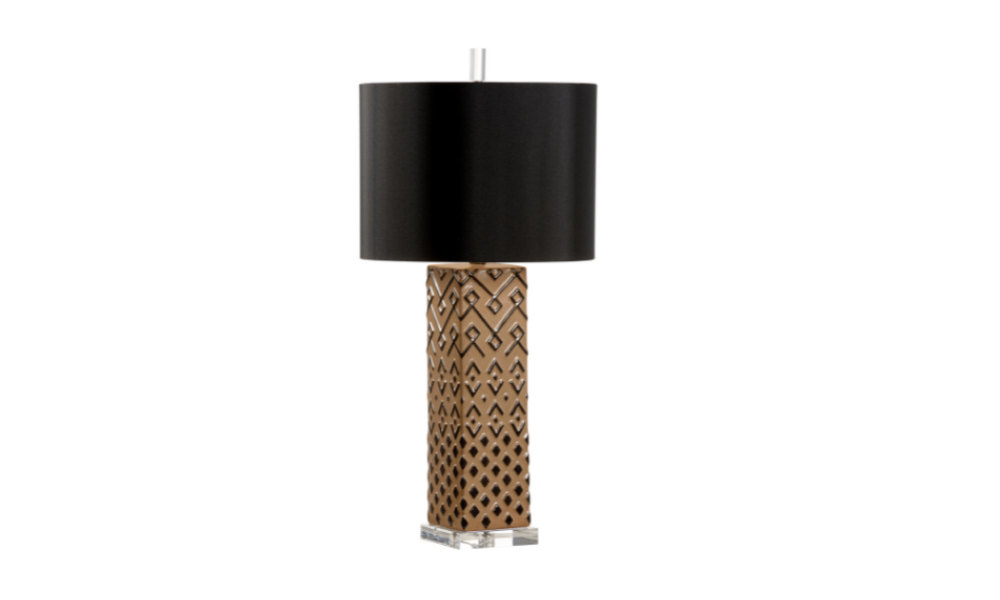 As High Point Market nears, take a look at new and trending products coming to the home furnishings show April 2-6. Several of these companies and products are featured on IMC's new JuniperMarket platform at junipermarket.com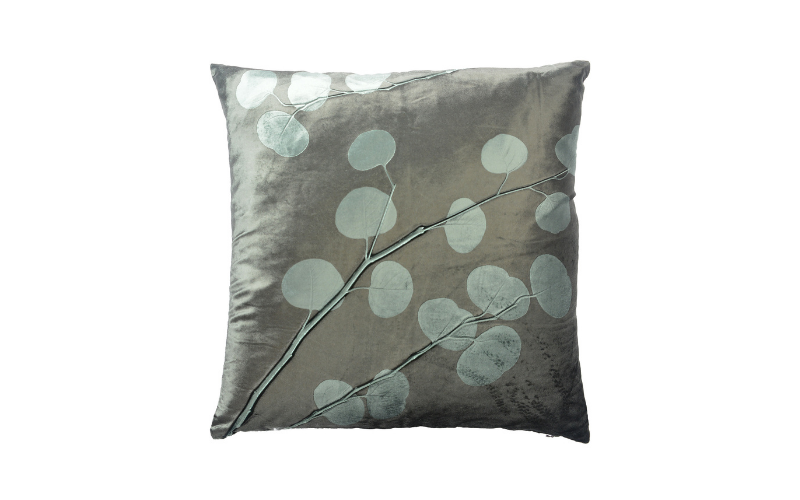 Aviva Stanoff

718-422-1262

AvivaStanoff.com

Aviva Stanoff is best known for her iconic Signature Velvet collection, which she developed and launched in her inaugural year. Real crystals are pressed into fabric by hand, one at a time in our design studio. Dyes are mixed by hand in small batches, and we choose every blossom, coral and feather each time we print. No two are alike. The Eucalyptus on Truffle Signature Velvet pillow is 20-inches by 20-inches ($320 retail).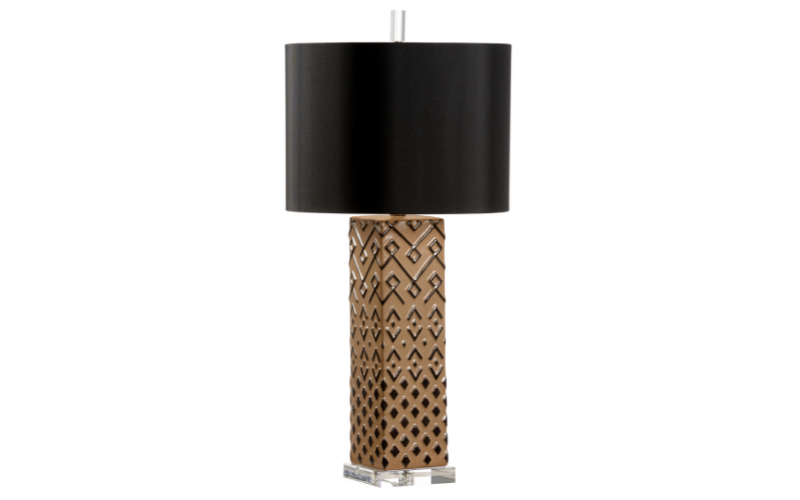 Wildwood

252-446-3266

WildwoodHome.com

Inspired by cultural textiles with a design that molds three patterns into one seamless design, the Ujamaa lamp features a hand-painted ceramic relief design and brings an air of modernity with a sleek black shade and acrylic base and finial. The lamp is part of the Cheryl Luckett collection for Wildwood and is named after Ujamaa, the fourth principle of Kwanzaa, which means "cooperative economics."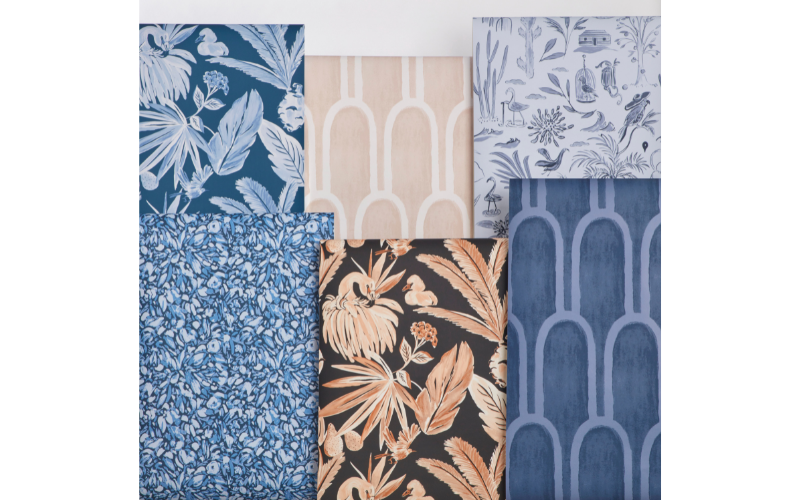 Tempaper

732-920-2654

Tempaper.com

Tempaper collaborated with print and pattern studio She for the Curacao Days, Curacao Nights collection of removable wallpaper. Inspired by a trip to the Dutch Caribbean, the patterns embody the energy and character of the wild and humble island of Curaçao, known for its crystal clear, blue water and calming sunbaked tones of the countryside. The collection includes four new prints across six colorways (retail $125 per double).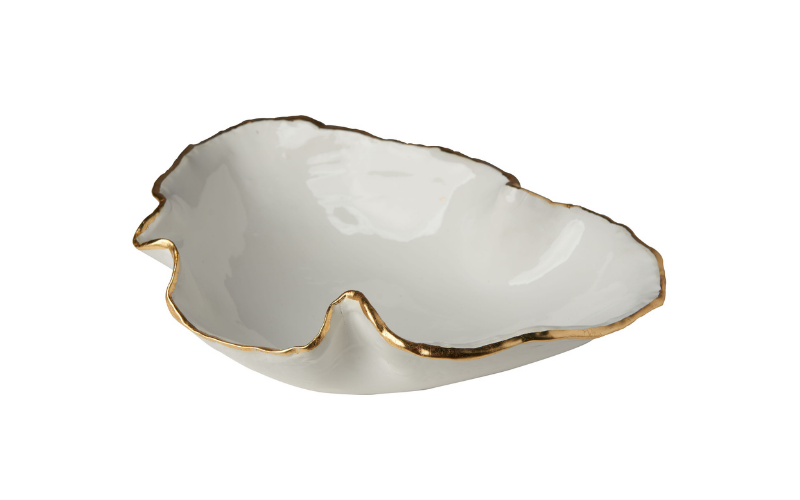 Abigails

800-678-8485

Abigails.net

This free-form Italian ceramic bowl is part of an Atelier line extension. The large bowl is available in a glazed white with gold ($377 retail). It's also available in two sizes in distressed black or white with a basketweave texture.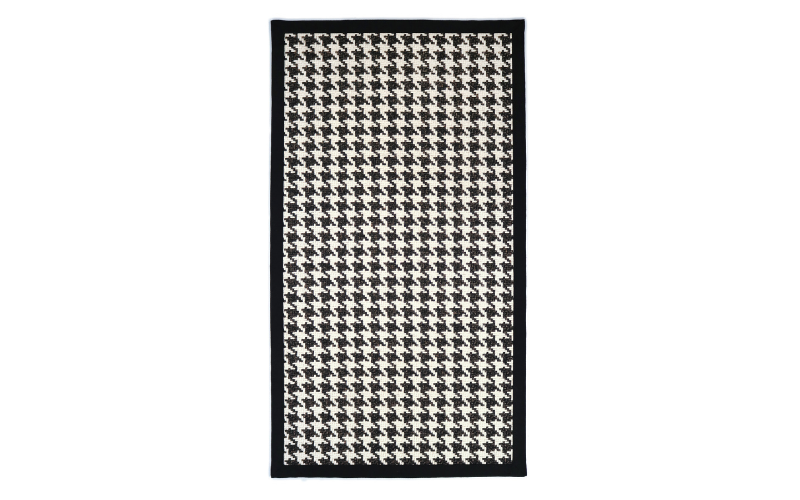 Fibreworks

800-843-0063

Fibreworks.com

Here's looking at you, kid! The Old Hollywood rug collection brings the drama with a classic houndstooth pattern. Made of a combination of wool and sisal, rugs in this collection makes your space "red carpet" ready. Available in four colorways; shown here in Debonair with a linen border.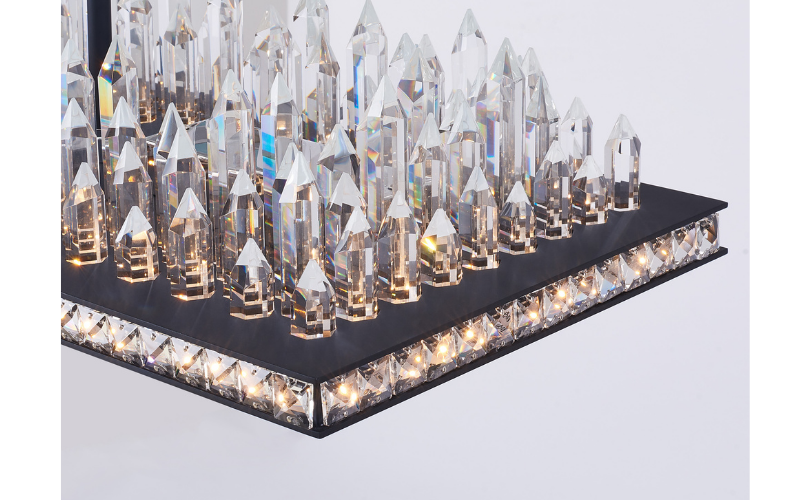 Allegri by Kalco Lighting

800-525-2655

AllegriCrystal.com.

The Ilumine collection, a collaboration between interior designer Vanessa DeLeon and Allegri by Kalco Lighting, features dreamlike lighting pendants, sconces and chandeliers that merge the designer's modern, stylized designs with classic décor and Allegri's signature precision-cut Firenze crystal and advanced LED technology for a rich, glamorous style. The Orizzonte island pendant is available in matte black and polished chrome finishes.
RFA Decor

561-994-4422

RFADecor.com

Up and Down is a hand-embellished giclée on fine art paper of an original acrylic painting by artist Robert Robinson. It is 38 x 34 inches, framed.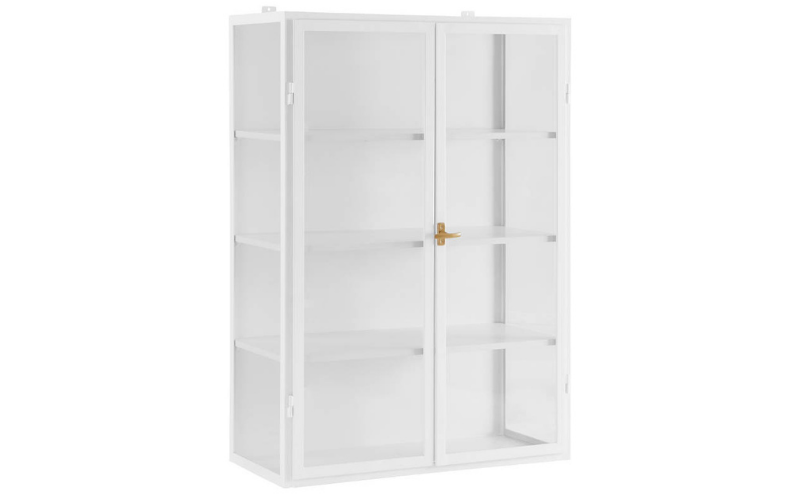 etúHOME

770-998-7175

Wholesale.etuHome.com

The White Wall Hanging Glass Display Cabinet (retail $1,695-$2,395) effortlessly holds and showcases favorites, from dishes to serving ware. Sleek white iron frame with a matching white interior, the modern and industrial storage cabinet features two glass doors and matte gold twist hardware. With three removable wood shelves, the metal cabinet is extremely versatile. Unlike the traditional two-door cabinet, this cabinet can hang on the wall or be placed on top of an existing unit.
Crystorama Lighting

516-931-9090

Crystorama.com

The contemporary Kendal collection makes a statement with its graphic uniform pattern. Its metal frame surrounds white glass in this elegant drum-shaped pendant. The high contrast of matte gold or polished nickel against white glass is a great way to add a touch of drama to a room.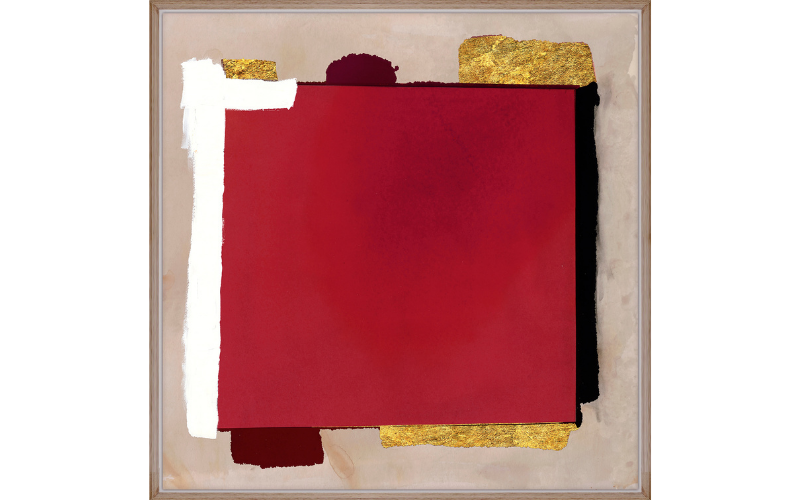 Zoe Bios Creative

323-412-0382

ZoeBiosCreative.com

Pop: Wine by ZBC House is one of nine new pieces from Zoe Bios Creative. The 40-inch by 40-inch image is framed here in a walnut finish.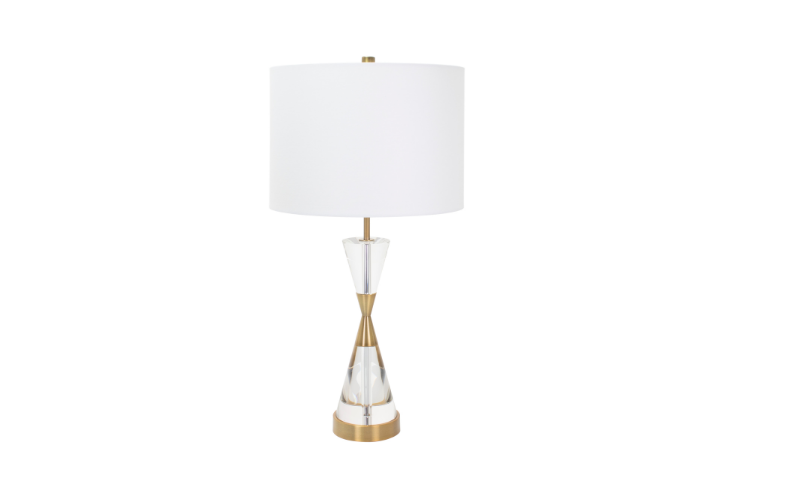 ​​Couture Lamps

888-213-9375

CoutureLamps.com

The Piper table lamp is showstopping and sleek, with an hourglass design that lends a finished look and gold accents that bring elegance. The crystal and gold combination makes this lamp easy to use in most spaces and designs.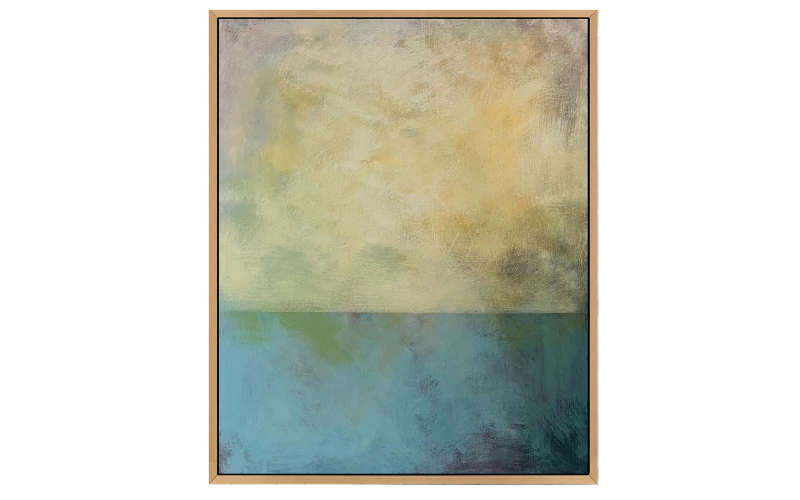 Splashworks

336-885-7045

SplashworksArt.com

From Raleigh-based artist and interior designer Sarah Hamlett, this piece is informed by Hamlett's experience as a painter of large-format scenic murals and her love of embracing all mediums, from acrylics to digit tools. It's one of more than 25 fine art reproductions available through Splashworks.