Green design firm CarbonShack opening furnishings showroom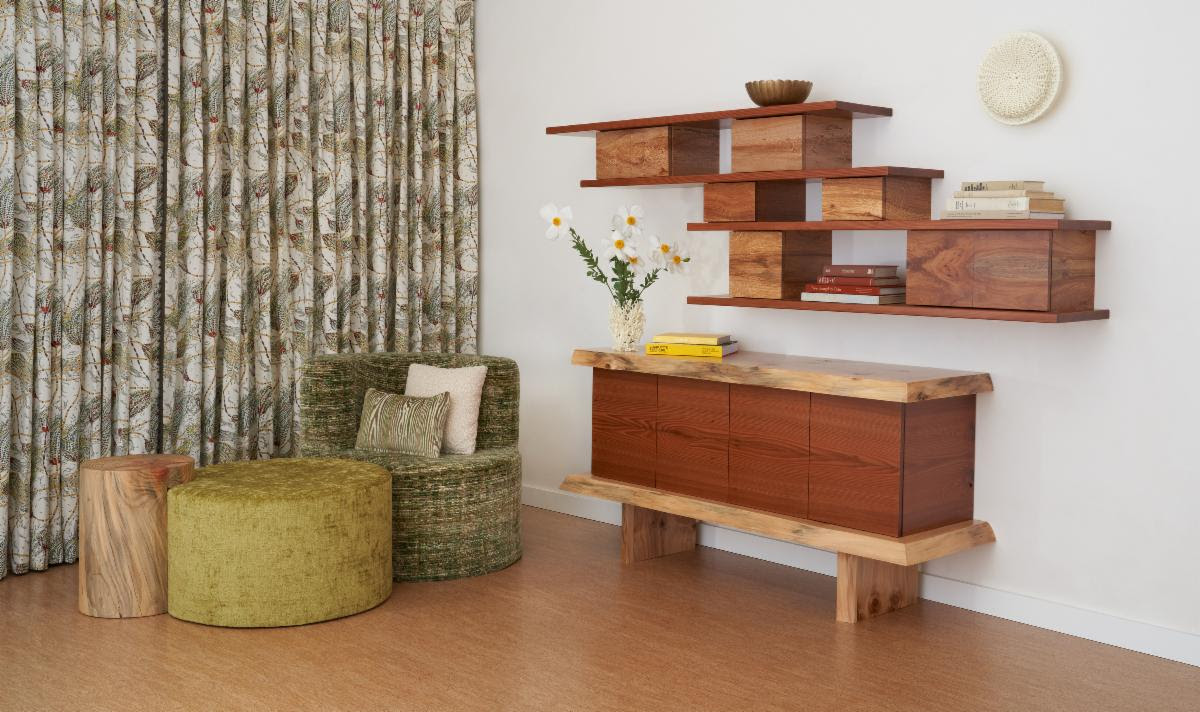 With a longtime focus on sustainability, entrepreneur Steve Pallrand is expanding the focus of his CarbonShack design firm to open a new home furnishings showroom in Los Angeles.
Pallrand, who founded Home Front Build and more recently CarbonShack, specializes in green design and favors the label "ecopreneur." The CarbonShack firm "explores the seen and unseen natural world through luxurious interiors and singularly unique home furnishings" and has a mission of "inspiring homeowners to be stewards of the environment," according to the company. Pallrand is taking that ethos into the realm of retail with the new showroom, soft launching this summer with a grand opening scheduled for Oct. 6.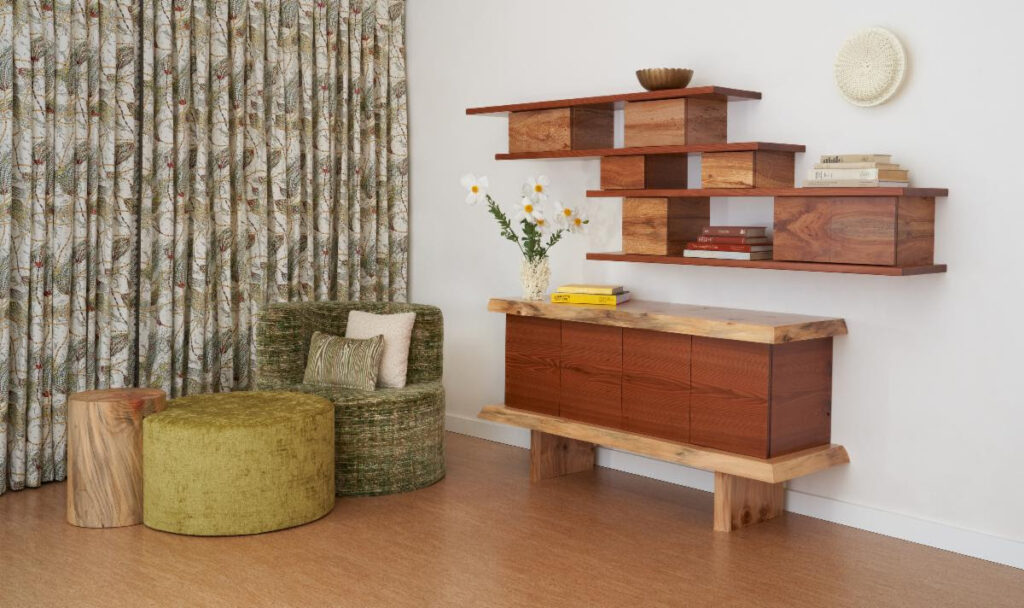 The CarbonShack showroom will offer lighting, textiles, decorative tiles, cabinetry, furniture and accessories, including woodwork and metalwork, with many items created by individual artisans and all locally produced (within 400 miles of LA) through processes that minimize environmental impact.
In terms of aesthetics, the showroom will focus on the intersection of art and science, with many product designs drawn from the natural world. Its offerings include tiles and light fixtures inspired by weblike mycelium (to illustrate the relationship between fungi and tree roots), 3D-printed light fixtures (drawn from the organic structures of microscopic ocean photosynthesizers called diatoms); handcrafted furniture from reclaimed and locally harvested lumber to reveal the beauty of each tree; and carved wood panels that show the evolution of plants.
"The natural world is beautiful, especially when interpreted with an artistic eye and artisan talent. With our new showroom, we hope to deliver this beautiful interior design imagery through sustainably sourced materials and products, and help keep the carbon footprint down while supporting a local economy," Pallrand says.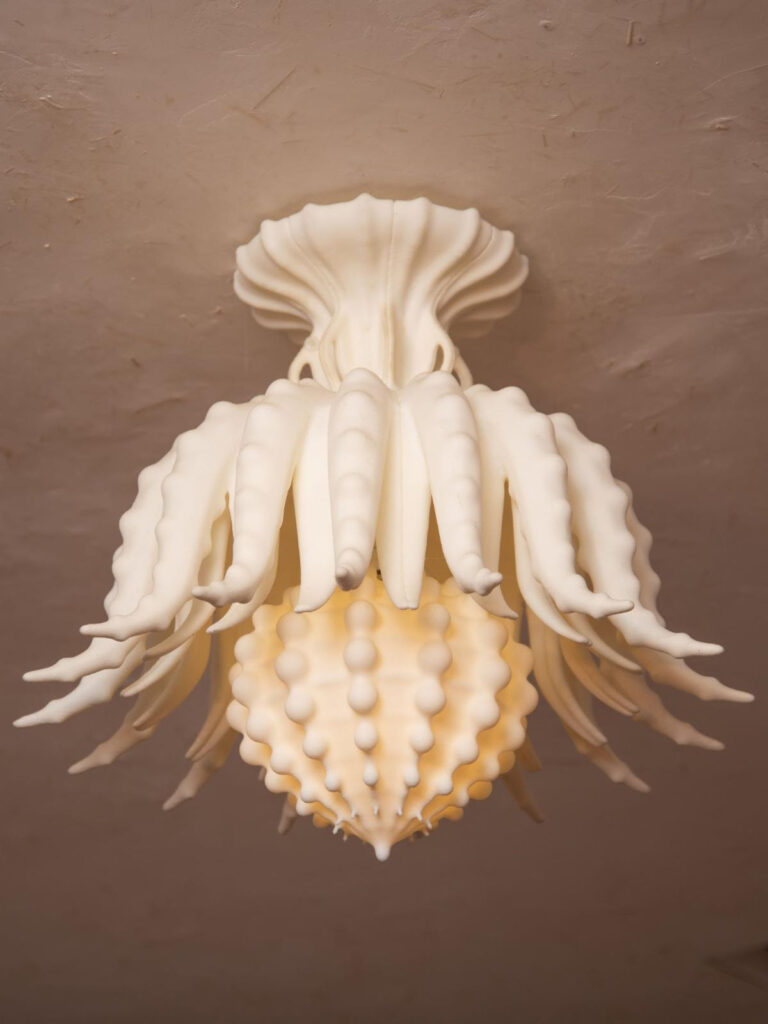 Pallrand's wife, Rachel Mayeri, an artist and part of the CarbonShack team, focuses on hidden parts of the environment — "the wild within us" as she says — and has interpreted microscopic and biomorphic forms into graphics applied to the products.
Through the CarbonShack design firm, Pallrand and his team use education and "carbon-conscious product choices" to help clients take a more sustainable approach to their homes, from the ground up.
"And while many clients may not initially understand the scientific concept of embodied carbon and how that is tied to the wood used for their home's frame or the concrete for its foundation, CarbonSchack hopes their move into home design products will encourage and allow clients to embrace their environmental values and achieve their premier interior design goals," the company says.
In addition to incorporating sustainable products into design, the CarbonShack team works to educate its clients by introducing both modern technologies and historic passive concepts that address energy systems, waste and water— and helps clients modify elements of their home to be more carbon friendly.
With an appreciation for historic architecture and a passion for restoring and remodeling historic homes, CarbonShack finds lessons in how older designs and techniques addressed environmental issues before being "green" was a concept and then adds modern improvements. For instance, using the thick stucco walls of a Spanish Revival era home (which repel heat) or the shading eaves of the Craftsman period (which soften the effects of the sun on interiors) but adding solar panels, the firm's website explains.
The firm also maintains an extensive salvage yard of materials it uses in its projects. The team includes not only architects, designers and construction experts but also an environmental data analyst.
CarbonShack has a companion website, SustainableBuild.org, that offers energy calculators that anyone can use by inputting certain information to see how much energy their home uses.
CarbonShack, founded in 2017, is a companion firm to Home Front Build, which is a home design and building firm also founded by Pallrand.