High Point preview: Idea-sparking accessories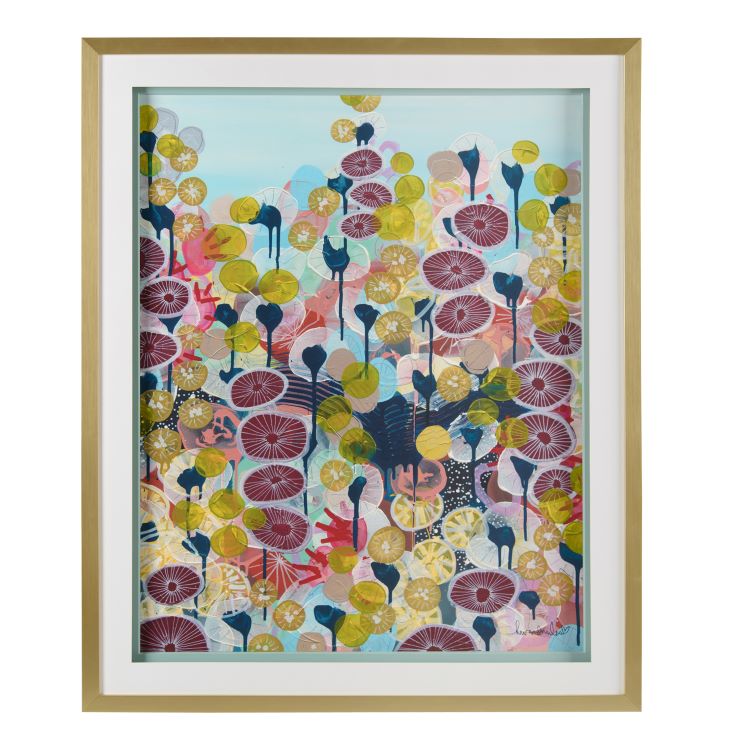 From design focal points to decor perfect for layering, we've got a preview of new accessories debuting during High Point Market April 22-26. They just might spark an idea for your next project or inspire you to check out a new vendor or category to carry in your store.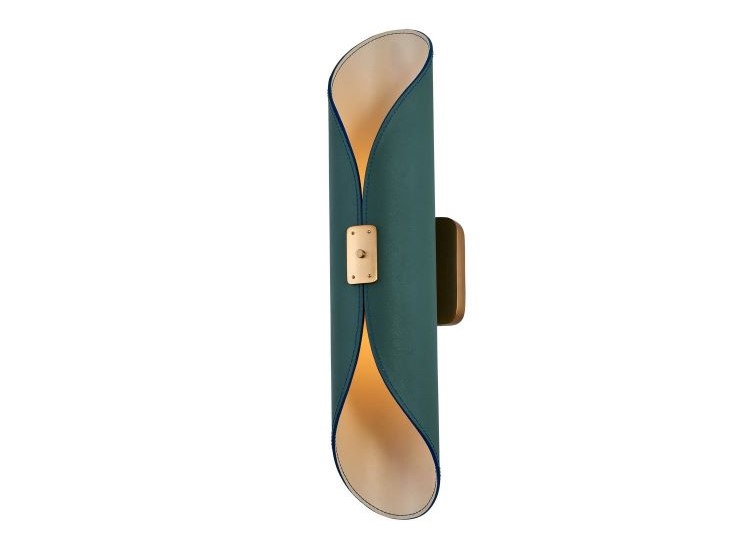 Inspired by a luxury handbag, the Cape collection from Kalco Lighting features LED wall sconces wrapped in natural leather. Available in ivory/beige, green/ivory or saddle/beige, the contrasting colors in the stitching and on the edges draw the eye, whether the interior is lit up or not. (IHFC, H232, Hamilton, Floor 2)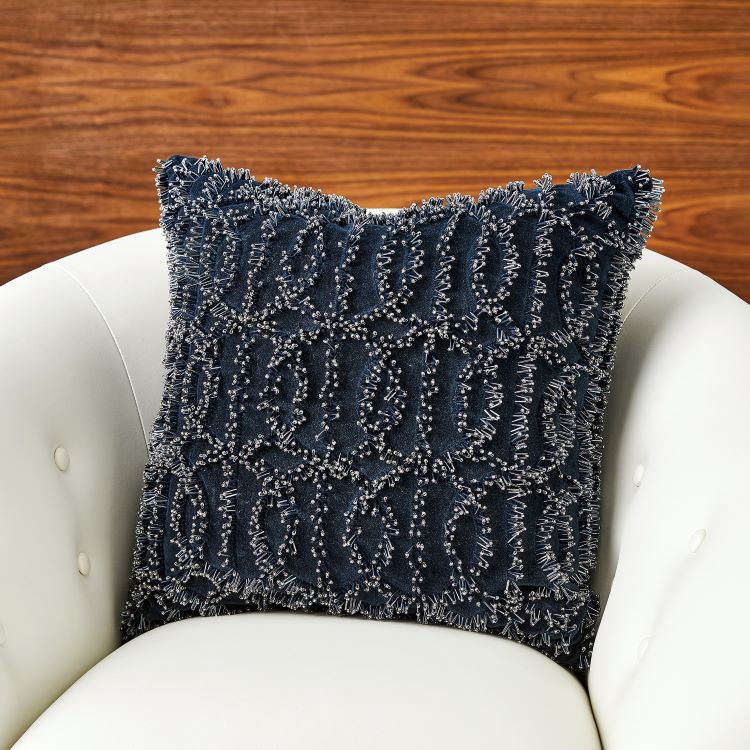 The Circles beaded pillow from Global Views is crafted of indigo cotton velvet with hand-beaded embellishments on both sides. It includes a down fill insert. (IHFC, D213, D220, Design Center, Floor 2)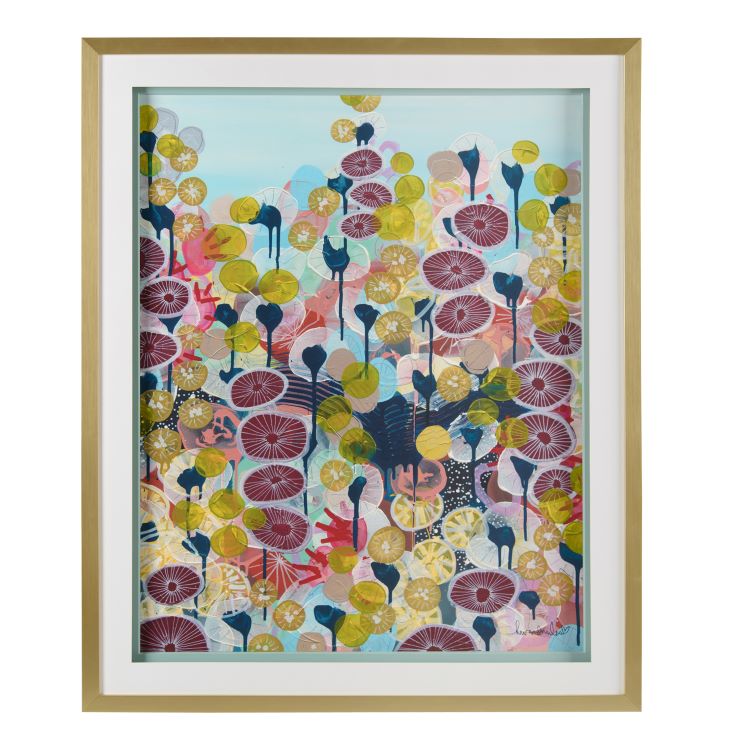 Artist Heather Ward Miles demonstrates a mastery of color with "A Million Year Head Start," available through John-Richard. An explosion of varying shapes and hues, this watercolor painting depicts an abstract arrangement of flora stretching out across a field. Reds, blues, yellows, and whites coalesce to create a visual feast. The piece is placed under glass with a frame finished in gold. It is one of hundreds of new pieces and accessories John-Richard will debut during the High Point Market. (200 Steele, 223, Floor 2)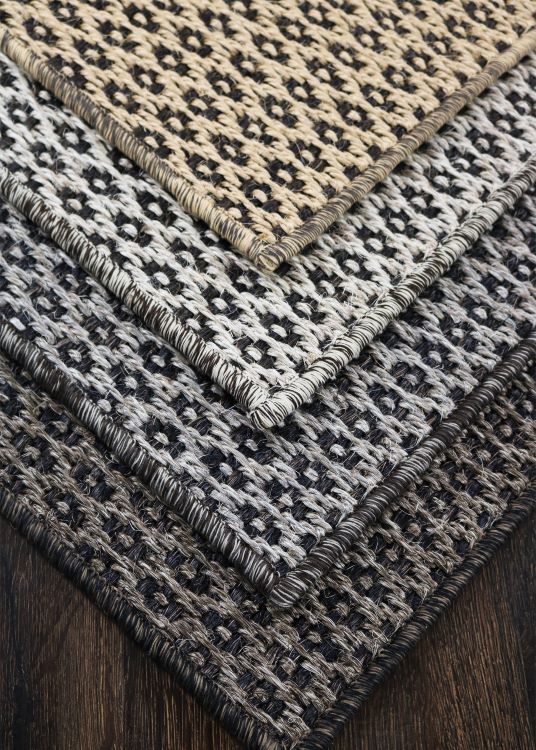 The Mosaic collection from Fibreworks mimics the intricate details found in tile artwork. This collection is made of 100% sisal and available in four stone-inspired colorways. You can choose from a coordinating serged edge or a variety of borders, including leather, cotton, linen and more. (Suites At Market Square, G-7014, Ground)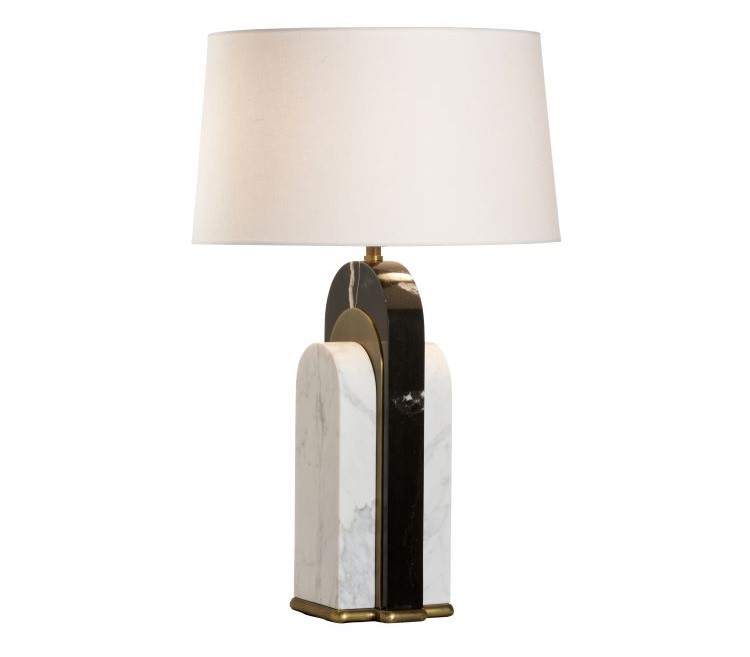 Interior designer Denise McGaha is debuting a line of lighting and accent furniture with Wildwood during the High Point Market, with an emphasis on mixed materials (like the marbles and metals in this table lamp), exquisite details, and a versatile, neutral palette. (200 N. Hamilton St., 125, 104, Floor 1)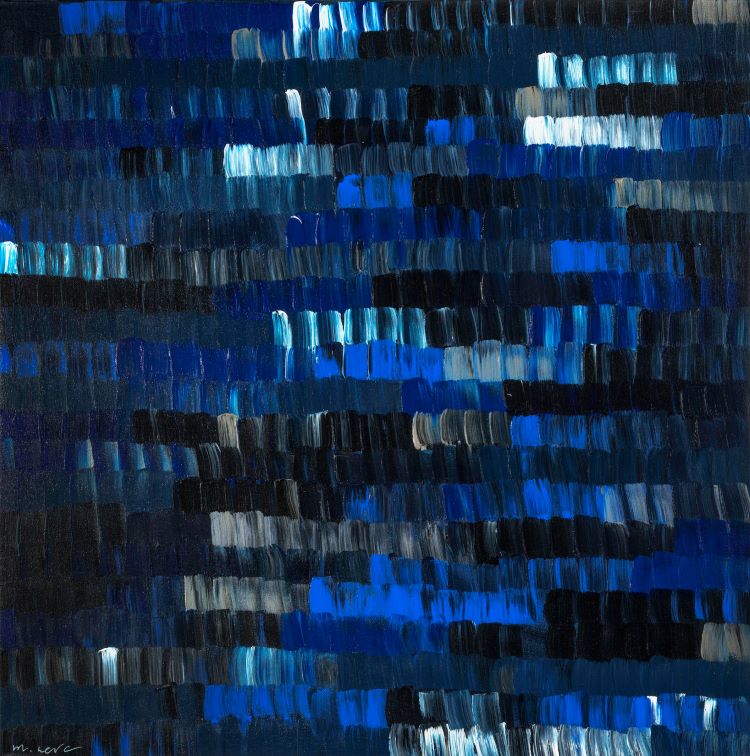 RFA Decor is introducing more than 50 hand-embellished giclée prints on canvas and fine art paper, including works by new artists Moriya Neva and David Pher. Moriya Neva's "Gemstones" is shown here. RFA Decor, a Rosenblum Art company, is also adding giclées by photographer Andrea Hillebrand; a new abstract series by Evan Taylor; abstract works by Cookie Ashton; abstract, surreal and coastal art by Lisa Cuscuna; photorealistic art by Jeff Schaub; new coastal art by Lawrence Behunek; and new floral and figurative art from Robert Robinson. (IHFC, H223, Hamilton, Floor 2)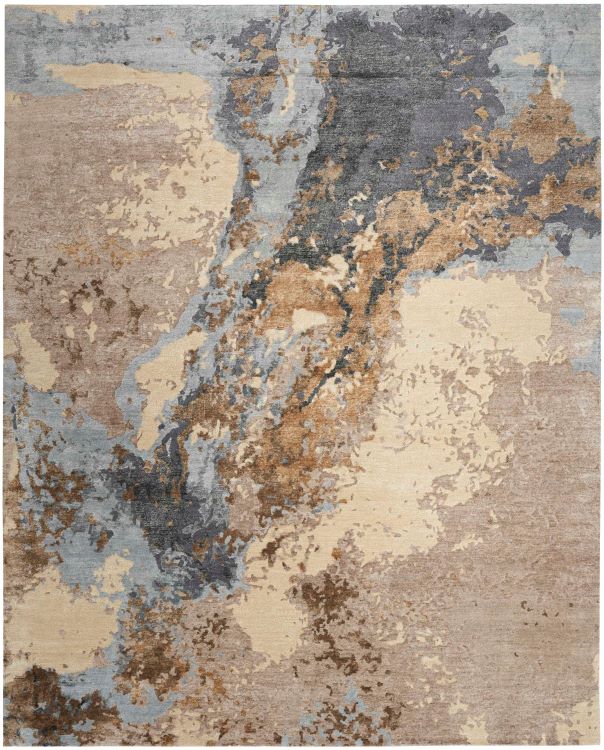 Nourison is adding new styles in trending tones of ivory, cream and warm gray to its hand-knotted Divine, Aldora and Silk Shadows collections. Shown here is a rug from Silk Shadows, one of the company's bestselling collections, with contemporary and transitional motifs in tasteful colors and tone-on-tone contrasts. (IHFC, IH101, Commerce, Floor 1)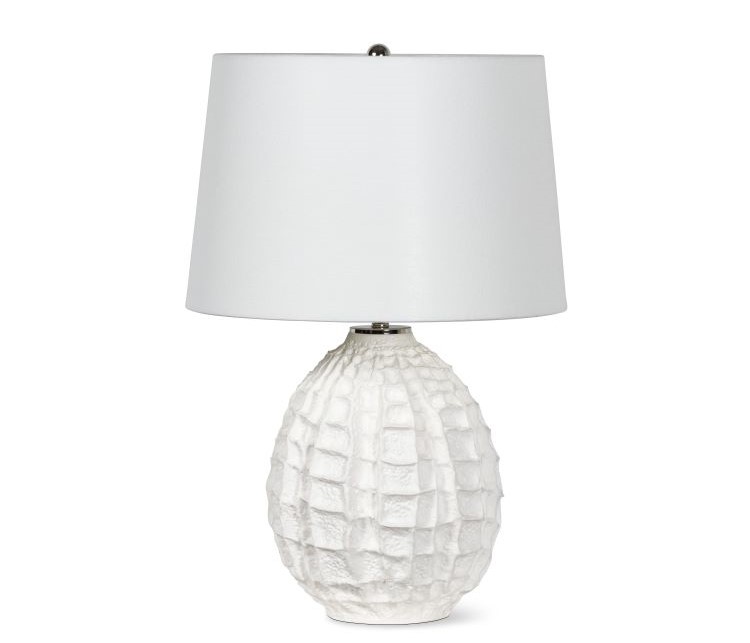 The Caspian table lamp from Regina Andrew Detroit is a texture-forward piece, with ceramic ridges and design details that feel like artwork. The Caspian is ideal for any room — from coastal to modern interiors — needing a sculptural accent.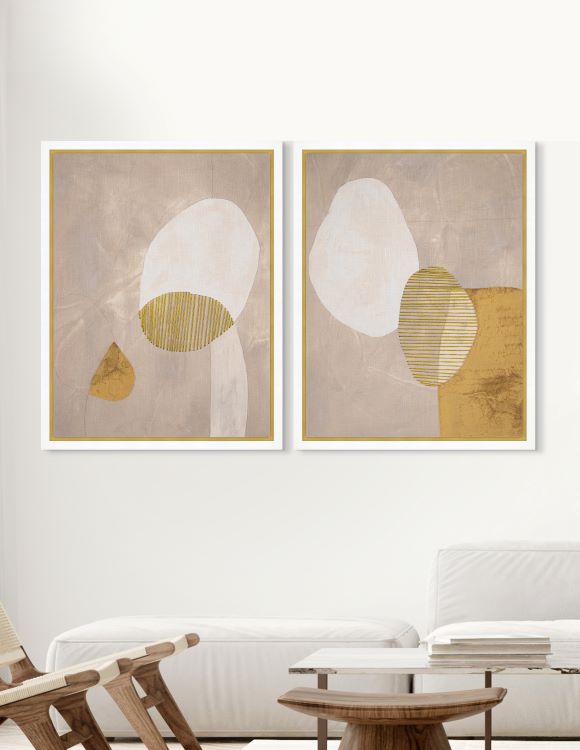 "Lonely Planet 1" and "Lonely Planet 2" are part of a new collection of hand-embroidered linen art from Leftbank Art. The abstract, neutral images are printed on linen canvas and embroidered with gold-colored thread meticulously placed by hand. (IHFC, H304, Hamilton, Floor 3)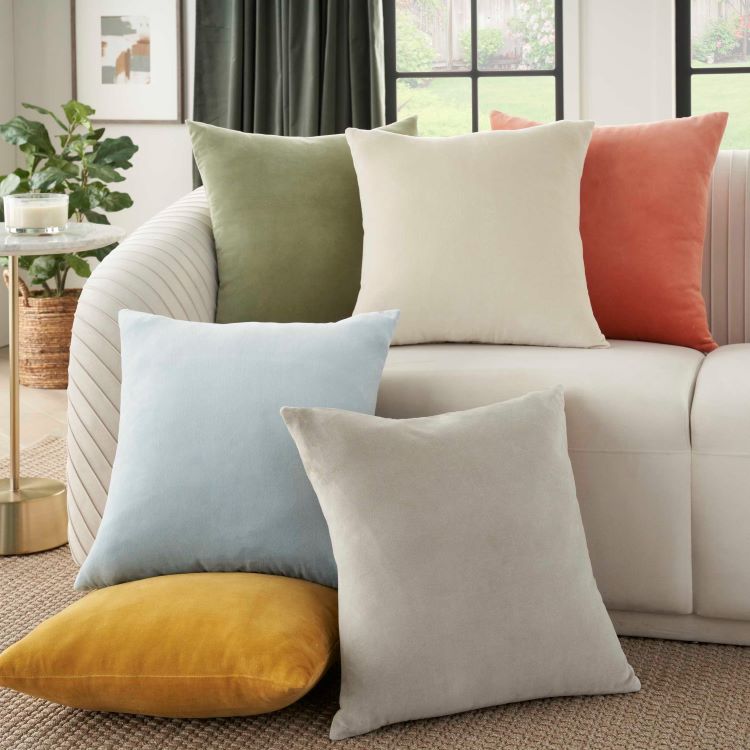 For the High Point Market, Nourison is adding handmade cotton and linen throw pillows to its Mina Victory Home Accents line. These cozy pillows with a warm texture are available in coral, sky blue, sage green, chartreuse, navy, and gray. (IHFC, IH101, Commerce, Floor 1)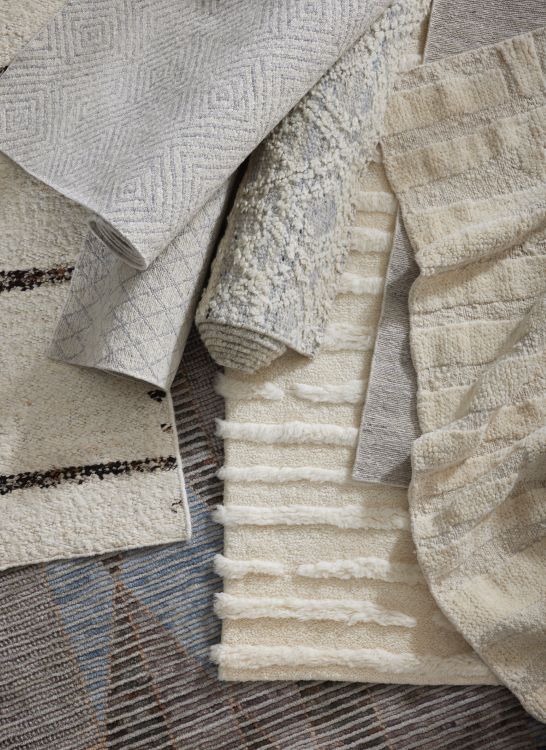 The new Luxe collection of high-end area rugs and bespoke broadloom from Kaleen includes 30 stylishly versatile designs. Luxe is made of 100% premium wool and hand knotted by Kaleen's team of highly trained artisan weavers. (Showplace, 2345, Floor 2)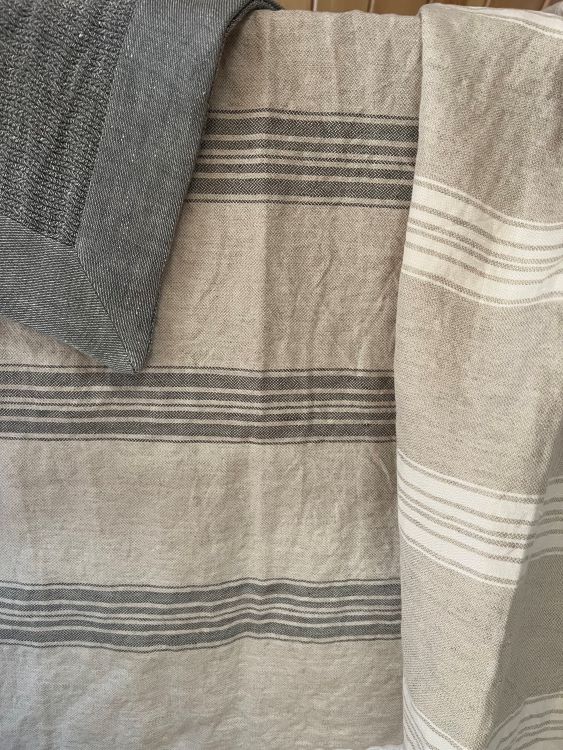 The genial stripe pattern on the Nico collection of duvets and shams layers well with other bed linens from TL at Home. Nico is woven of a crisp, cool, all-natural blend of pure cotton and linen. Its versatile variegated stripe runs horizontally on the bed for a fresh and fashionable perspective on a tried-and-true design. Available in sand and stone colorways. (300 W. Broad Ave., Codarus Broad Hall)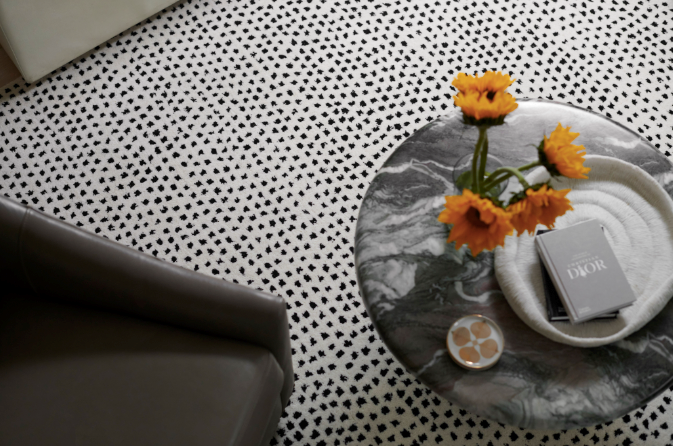 Tempaper's new rug collection was inspired by the company's bestselling wallpaper patterns, with an emphasis on geometric designs and sophisticated neutrals. The line includes lightweight jute and durable tufted wool rugs for both indoor and outdoor spaces. (IHFC, IH108, Commerce, Floor 1)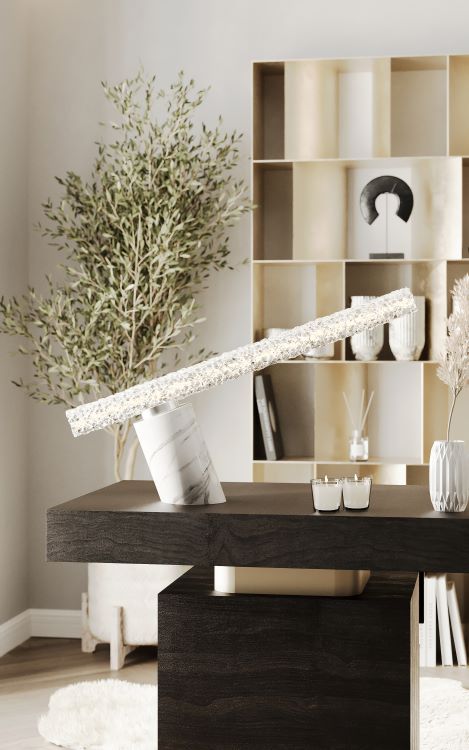 The Lina table lamp is from Allegri Crystal by Kalco's Portables collection, which features simple silhouettes intricately wrapped in Firenze crystal strands for a look that's glamorous without being flashy. Lit from within, the crystals glow, providing beautiful ambient light perfect for a modern home office, living room or bedroom. The Lina design is also available in a floor lamp. (IHFC, H232, Hamilton, Floor 2)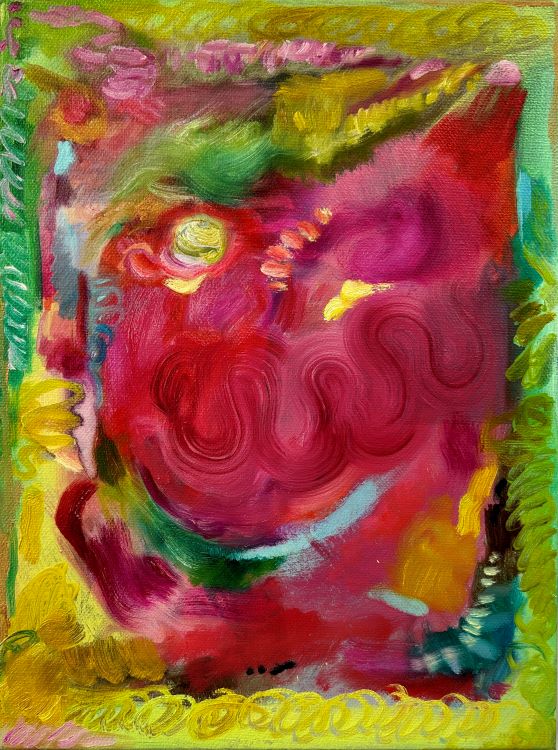 Zoe Bios Creative returns to InterHall with its Kaleidoscope collection, a series of vibrant paintings by represented artists Valerie Suter (shown) and Millicent Shivas. "Though the artists have different approaches, the collection's common denominator is brilliant color that dazzles, illuminating fantastic forms and unexplored corners, like looking through a kaleidoscope," says company co-founder Minh Nguyen. (IHFC, IH502, Commerce, Floor 1)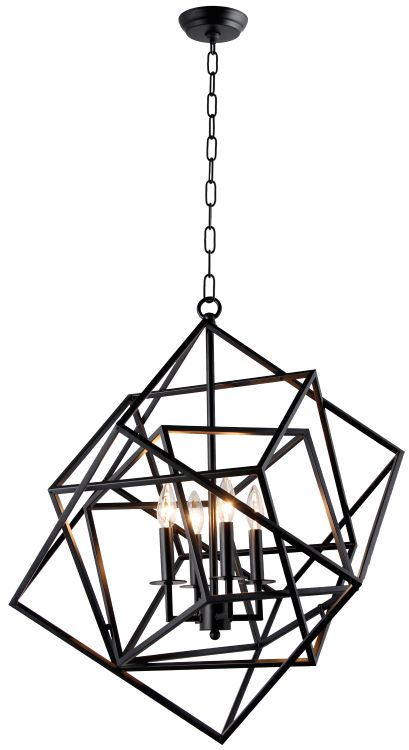 There's nothing square about this multilight fixture from Meva. It's made of eye-catching, interlocking cubes for a design that works well in spaces from modern farmhouse to industrial to modern. (Showplace, 2310, Floor 2)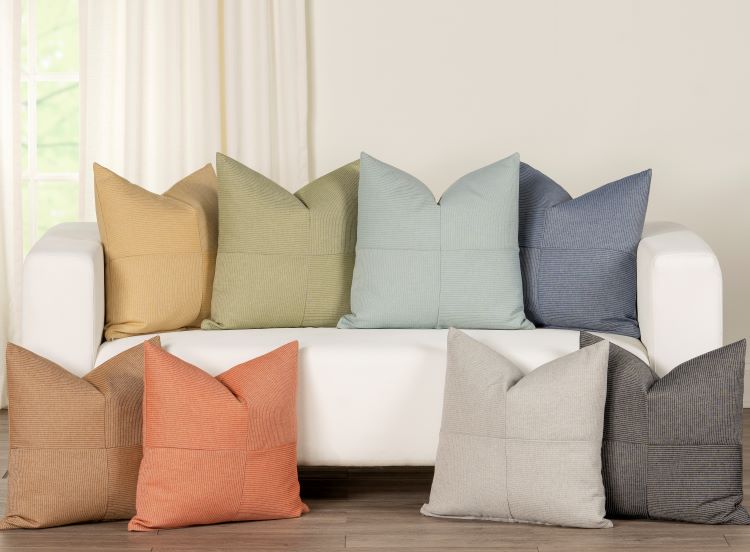 Siscovers is introducing items in eco-friendly Redeem fabric made from 100% recycled cotton T-shirts and recycled plastic bottles. Pillows are available in eight solid colors and eight coordinating stripes. In addition to pillows, Siscovers is offering the fabric on bed linens. (IHFC, C609, Commerce, Floor 6)