American Leather's new seating, sofa beds have retro vibe and cool features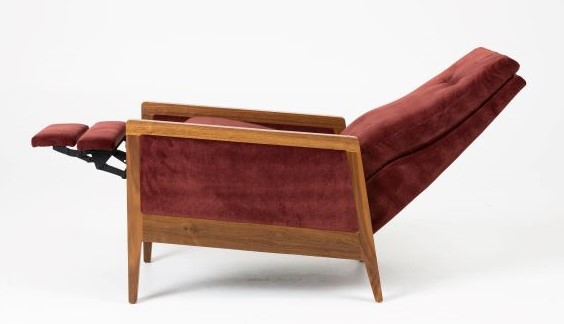 With its latest products, American Leather is tapping into two key trends — consumers' need for flexible furnishings that allow them to adapt their spaces for a variety of uses and retro vibes that give them a reassuring tie to the past.
To address both, the Dallas-based producer of high-end custom seating and sofa beds is focused on pairing style and comfort. And it continues to offer more than 100 leathers and 350 fabrics, as well as a variety of other custom options, with everything made in Dallas.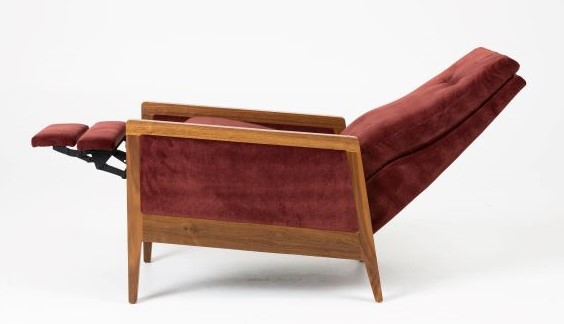 "We offer so many styles. You can customize pieces the way you want, and get it within two to three weeks, which is three times faster than the industry standard," says Taylar Hoffman, director of merchandising.
Several pieces unveiled during the Fall High Point Market reinterpret vintage silhouettes with modern touches, including Evander, a fresh take on the recliner influenced by midcentury modern design.
"Increasingly, we're seeing designers and consumers gravitate toward both midcentury and '70s-era styles, as well as those who favor eclecticism," says Veronica Schnitzius, president of the company. "Our product development team has referenced retro shapes and materials — from walnut to antique brass, and beautiful, bold colors — translating these for customers whose style preferences range the full spectrum of classic to contemporary."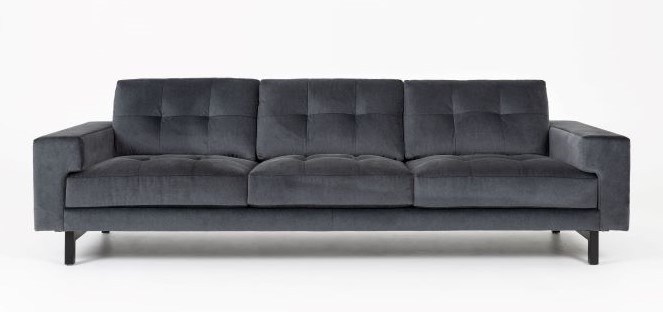 Part of the company's Re-Invented Recliner collection, the Evander features a wood frame in Walnut or Dark Brown Ash with an upholstered panel and seam detail on the back. Buyers can choose push-back motion mechanism or powered seating, and two back heights. It retails for $3,999 in the standard height.
The Lawson sofa is also inspired by midcentury modern designs. Buyers can choose high or low leg; plain, tufted or knife-edge details on the loose back and seat cushions; and Acorn, Espresso, Walnut wood or Brushed Stainless metal legs. The Lawson design is also available as a chair and in sectional configurations. Retails for the Lawson start at $4,080.
The Matteo sofa has a strong '70s vibe. It's also available in sectional configurations and in a two-tone option, with one upholstery choice for the body of the frame and a second for the seat and back cushions (starting at $10,215).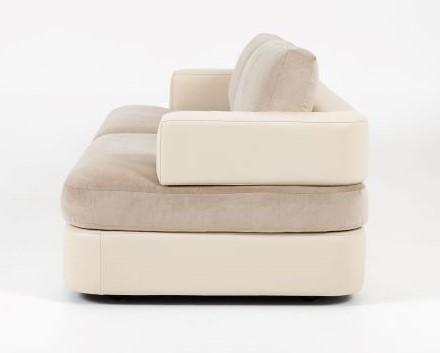 About 60% of American Leather's business is sofa sleepers, Hoffman says. In High Point, the company introduced the Today Sleeper collection of high-end sofa beds.
"Over the past two years, the home paradigm has shifted — and virtually every space needs to be suitable for several activities, meaning homeowners are seeking multifunctional furniture now more than ever," Schnitzius says. "What's more, travel is surging across the country, as many individuals are visiting friends and family that they haven't been able to see in a long time. With these two phenomena in mind, we're seeing an increased market need for sleeper sofas."
The Today Sleeper comes in three styles: Alora, Revere and Gramercy, all with a 4-inch mattress, without bars or springs. The Gramercy, for instance, features a sleek track arm with channel detailing. It retails for $3,299 in queen size.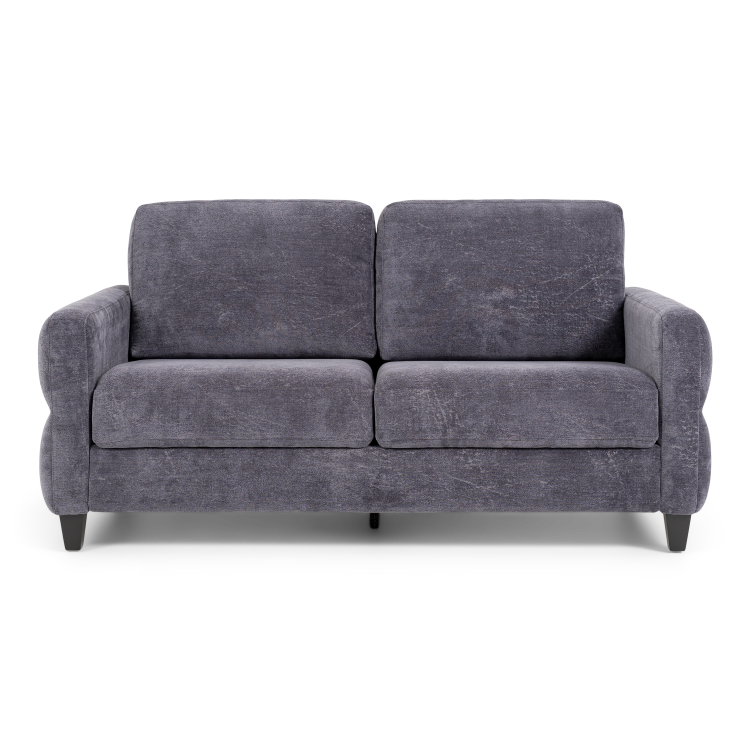 The company also introduced three new high-leg styles (Cirrus, Cumulus and Rainer) in its Comfort Air recliner, which features a proprietary gliding technology that allows the chair to glide, swivel and rock for a "fluid, almost 'zero-gravity' experience," Schnitzius says. All eight high-leg styles of the Comfort Air chair are now available with manual pushback or a power option. Retails for the new models start at $3,229.
"People are home more — living and working there, so they want function in their furniture but they don't want to sacrifice style," Hoffman says.
American Leather's customer base includes major omnichannel furniture retailers, often through private-label programs, Hoffman says. With its ability to customize products, the company is also a resource for interior designers, and Hoffman says that's a channel with room for growth.