Artist René Romero Schuler moves into wallpaper, textiles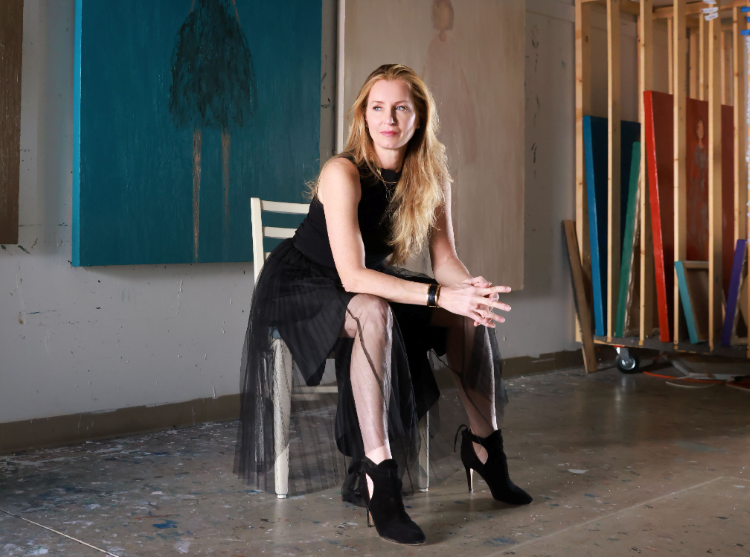 Artist René Romero Schuler has teamed up with Relativity Textiles to offer an art-inspired collection of wallpapers and fabrics to consumers and interior designers. Under Relativity Textiles' representation, Schuler's collection will include a variety of motifs — primarily focused on feminine figurines — featuring her mark-making and impasto painting technique.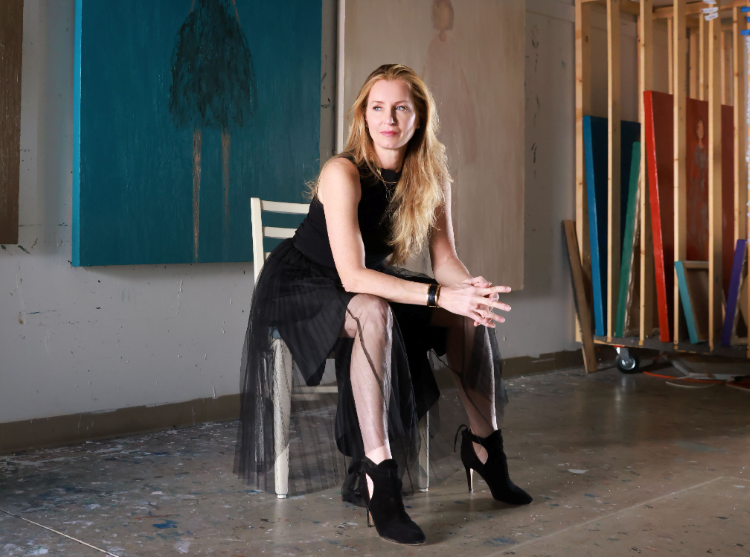 Schuler's textile line is part of Chicago-based Relativity Textiles' recently launched Relativity Collective, a cohort established to empower creatives to showcase their artwork through a different medium. Schuler's collection is the first artist-owned brand partnership for the company, which is seeking other artist collaborations for new textile launches later this year under the Relativity Collective umbrella.
"It's always been a goal of mine to showcase other creative forces under the label of Relativity Textiles," said Erin Minckley, founder of the company. "I'm truly passionate about empowering other women to become the CEO of their own product lines, and with René's collection as the first reveal, I'm excited for what's next in the Relativity Collective. Her work has a universal appeal and can be incorporated in almost any space."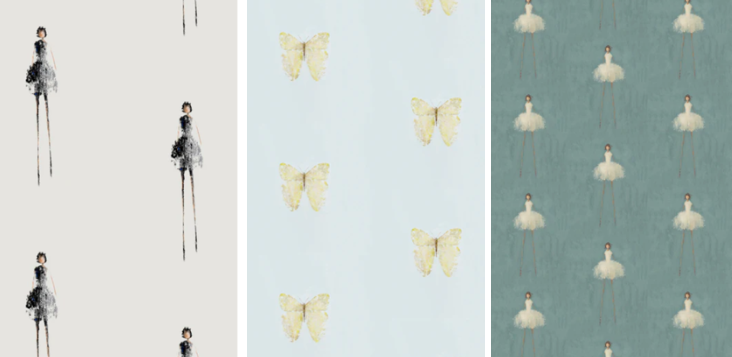 Internationally represented by galleries and museums, Schuler's work is connected to her strong belief in the power of femininity and speaks to the spirit that connects all beings. Wall coverings from the new collection include Bavette, Charlotte, Eponymous, Flutter, Hannah, Juju, Leeta, Marigold and Nadia, all inspired by Schuler's art pieces. The designs — with a whimsical yet luxe feel — are also available as fabrics, all made in Chicago, where Schuler lived before moving to Carmel-by-the-Sea, California, in 2022.
In its core line, Relativity Textiles offers wallpapers, fabric, art prints and rugs, with Minckley's drawings as the basis of each design. "Erin is extraordinarily talented and a true expert of the industry, so having my collection with Relativity Textiles is a dream come true. As an extension of my art that means so much to me," Schuler said. "The wallcoverings and fabrics bring an elegant and feminine touch to the home and beyond."
In addition to running Relativity Textiles, Minckley teaches online courses for artists, hosts a podcast and published a book, "Artists Who Thrive," in 2020.