Bay Breeze Patio stays small and focused on service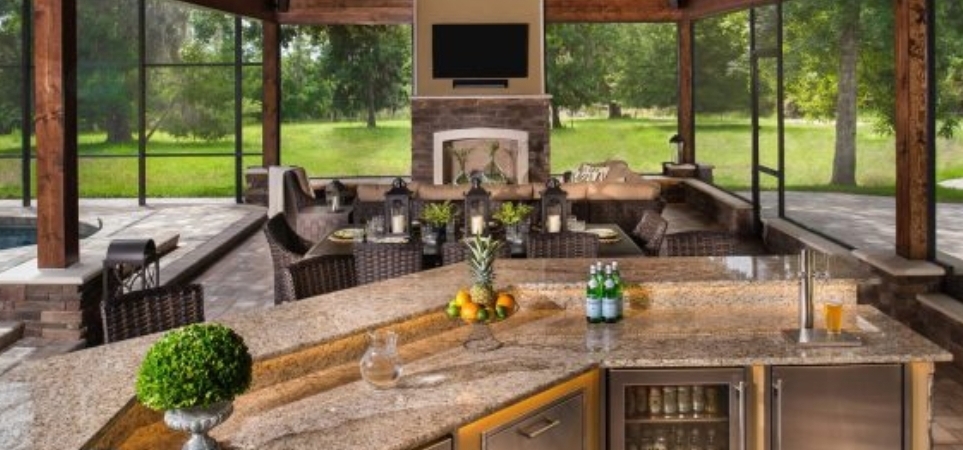 Some people pursue retail and some people have retail thrust upon them.
The latter is how it happened for Susan E. Kiley and her husband, Wayne Paul Kiley, who started out in the industry as furniture distributors trying to sell aluminum furniture to a store in Destin, Florida, back in 2005.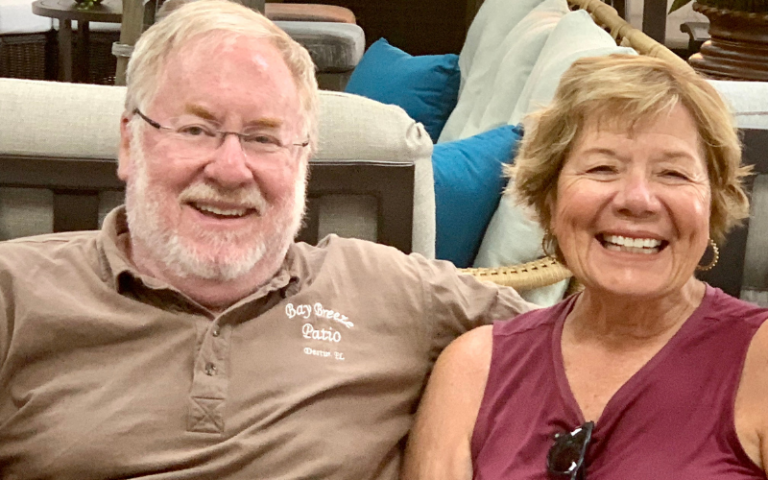 They did such a good sales job that the owner of the store offered to sell them the whole place.
"We thought, 'Why not? How hard can it be?'" Kiley says with a laugh. "I joke about it now but we did not have a clue what we were walking into. I laugh at the memory. I went out and bought some pretty flowy skirts to work on my showroom floor. I have still never worn them, as I jump off the back of trucks all day long."
Bay Breeze Patio in Florida's Panhandle carries a broad range of outdoor furniture and accessories, as well as outdoor kitchen appliances and grills. Furniture brands include Brown Jordan, Castelle, Lloyd Flanders and Lane Venture. The retailer offers a design service, sending staff out to customers' homes for consultations, and also features a room planner tool on its website.
The store has just one location. To have two would mean, Kiley says, that she would have to figure out a way to clone herself and her husband.
Instead, Bay Breeze has intentionally stayed small, concentrated on the basics and continued to evolve.
"We are always looking for the next trend or the next partnership," she says. "We religiously attend our trade shows and the ICFA conference. We're always searching for better ways to do what we do. Wayne and I still think of ourselves as the new kids in the industry because we did not grow up in it. We are always learning."
One thing she's learned is that it's good to keep in mind what a store is and what it should aspire to be.
"We are a small store with a small staff, and we've not changed much," she says. "Our business is about relationships, service, quality and standing behind what we sell. We face a lot of challenges from our environment — salt, sand, sun; lots of part-time (home)owners. We have to feel confident that whatever we put on someone's patio or balcony will hold up. We don't want to sell anything that we know will be coming back to us. We are too busy to sell future problems."
Kiley says that early on, she hit on the idea of getting involved in the community as a way to market effectively.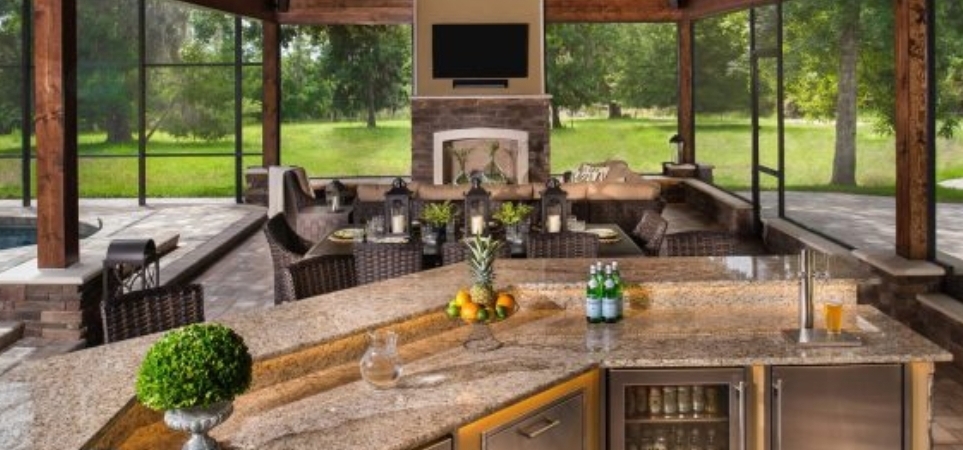 "We are firm believers in event marketing," she says. "In a resort area like ours, too many of our customers don't live here full time so reaching them outside of digital is very difficult. We have found that marketing our business through our involvement in the community, with nonprofits and with our own fundraising event, Eggs on the Beach, is the best way to get us out there in front of our community."
(Eggs on the Beach is a cooking contest that raises funds for charity. Contestants must use a Green Egg grill to prepare their entries.)
On the digital side, the store has been experimenting with targeted marketing through various channels, including YouTube. To set itself apart, the store depends both on its community involvement and customer service.
"I am pretty sure there is no other retailer (of any kind) in our entire trading area that does as much for the community as we do, so that sets us apart quickly," Kiley says. "From a sales standpoint, we are all about solving problems and challenges, not just selling. Customers thank us all the time for telling them they don't need new furniture. They just need to fix — and we can fix it — what they have. We are about having customers for life."
The increase in full-line retailers carrying outdoor furniture and accessories hasn't affected her business a lot, given, she says, that many carry promotional outdoor, which she won't sell.
"We just won't touch anything that won't hold up here. That is a mantra for me," Kiley says.
For the industry as a whole, more full-line furniture stores going into outdoor may well mean that consumers will be more educated, she says. "Educating the consumer is always a good thing and the more retailers — brick-and-mortar, digital or catalog — out there doing that, the more up to speed the consumer becomes," Kiley says. "Outdoor always starts with explaining why it costs more than indoor. It helps to have more educators. On the flip side of that is if you are going to talk the talk, you need to be on the other side dealing with the repairs, the warranties and everything else that happens with outdoor."
"When people come in and ask me how to deal with a problem from an internet sale, I want to tell them to call the internet and ask for help. Actually, sometimes I do," she continues. "When you sell outdoor furniture, grills and appliances, you need to be prepared to deal with the aftermath, and there is always an aftermath. I am not sure the full-line folks have grasped that. The internet folks certainly have not."
Competing with internet retailers boils down to price, according to Kiley. "We are generally priced at or below online retailers but I will say that most consumers still believe the internet is always going to be less money," Kiley explains. "We do not go out of our way to carry lines sold heavily online but we do have one and it is annoying. But I remind the consumer that we accept the pallet, put it together, get rid of the packaging, and deliver and set it up exactly where the consumer wants it. Most of the time that settles it."
Kiley says that it's a good time to be selling outdoor — and that she hopes consumers will remember their local brick-and-mortar retailers in the future.
"Overall, our industry was one of many that benefited from the past two years," she says. "Consumers turned vacation money into house projects. While things are starting to go back to pre-2020 times, I would like to believe that many consumers warmed up to their local retailers like old friends. I think it is a good time to do what we do."