Beyond reproductions: Inside the Art Studio at Four Hands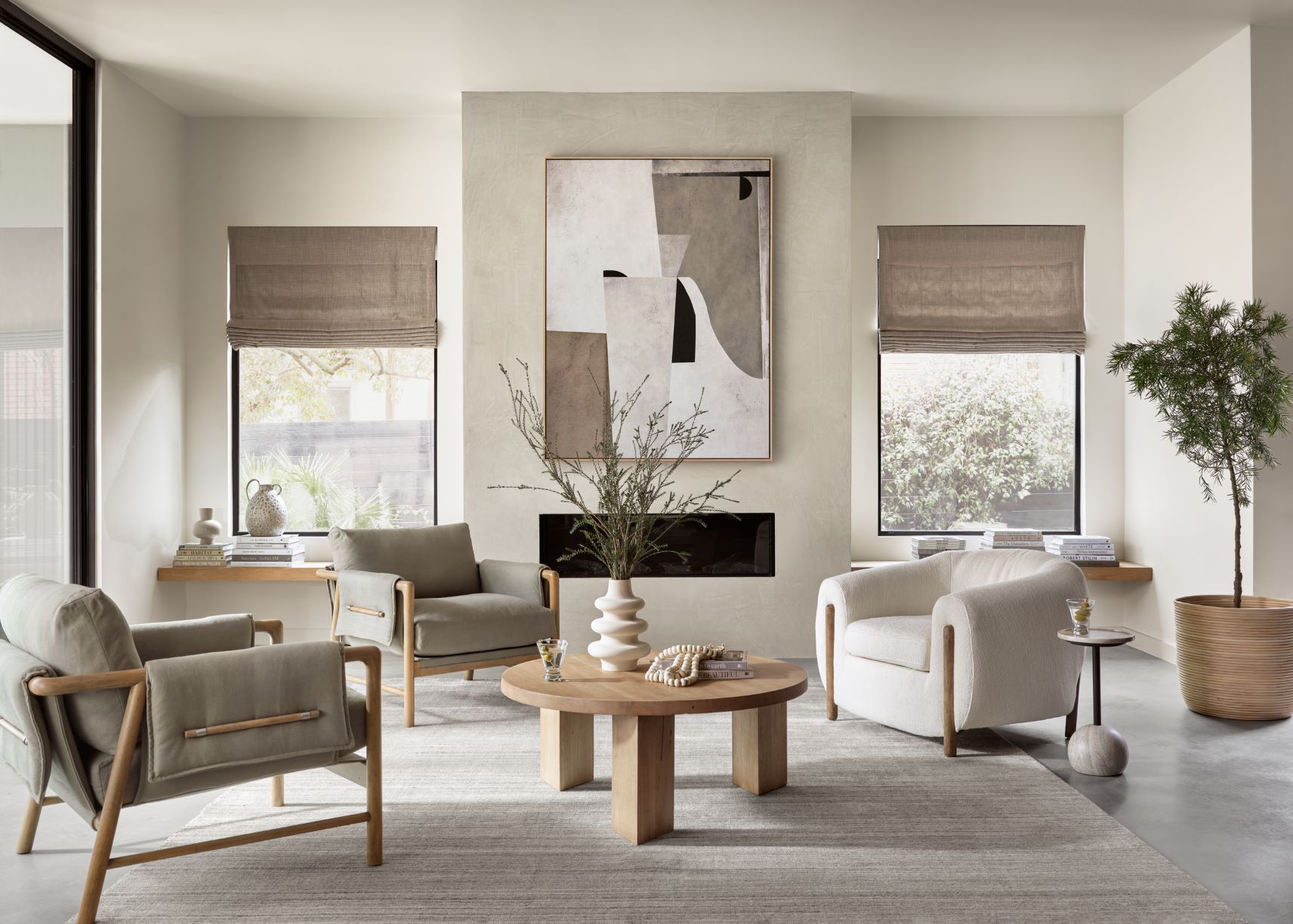 Brooke Elliott's favorite part of her job is working directly with the artists whose pieces Four Hands will reproduce in its state-of-the-art (pardon the pun) Art Studio, using printing and framing techniques that add new dimension to the pieces.
"It's a very collaborative process," says Elliott, product development manager for the Four Hands Art Studio. "For me, the work — the artwork — is really important. We can do these really amazing framing and printing techniques, but what first draws people is the artwork itself."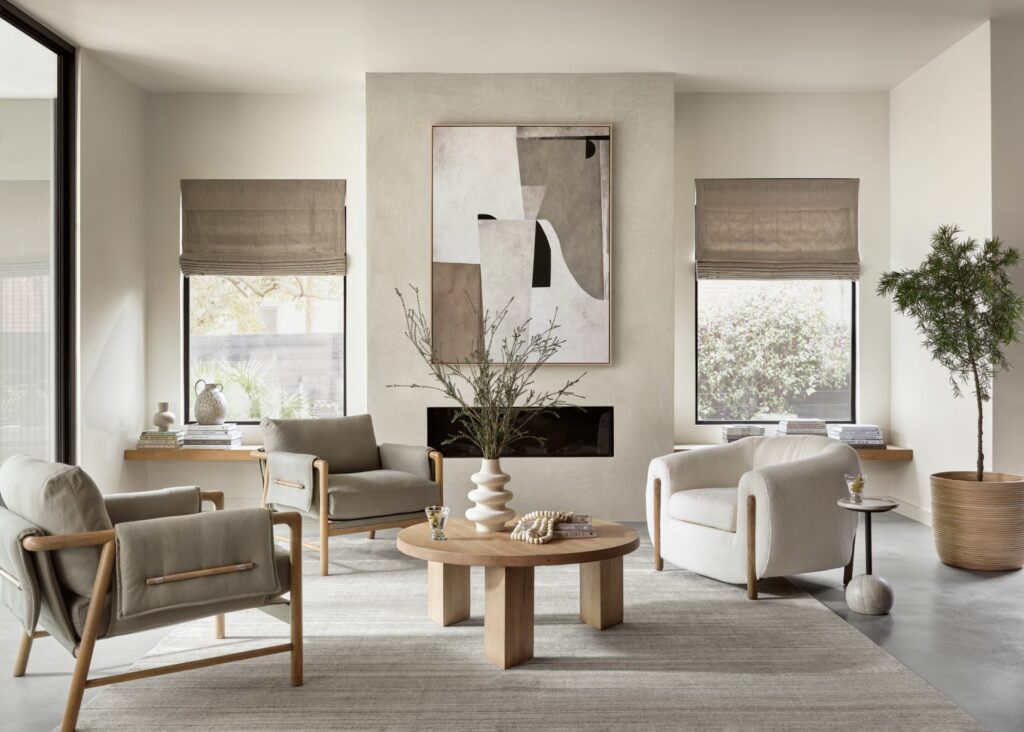 Four Hands, a furniture and accessories source based in Austin, Texas, offers more than 4,000 exclusive images from 150 artists, many of them emerging artists, and the company is growing its stables of both images and artists.
Its goal is to make fine art more cost effective to reproduce and more accessible to a broader range of consumers. To do that, the company has invested in a 35,000 square-foot-facility in Austin and has been upgrading its capabilities, adding the latest printers and other technology. The company says its efforts are paying off, with sales growing 30% to 40% annually.
Because of the way Four Hands can enhance reproductions, some of its partner artists are seeing their art in a new way — and taking new risks with their work.
"Technologies like 3D-printed textures and laser-cut materials like wood and acrylic have helped us think outside the box and create new artworks we would not have previously been able to make. It's a great leap beyond flat wall art like standard printed canvas," says Jean-Pierre Brown of Coup D'Esprit, an art house based in Bangkok that pairs traditional methods like origami and stencil cutting with computer modeling, milling and cutting.
Decor News Now talked with Elliott for a peek inside the Art Studio and its capabilities. Before we get to the technology, let's start where Elliott and Four Hands starts: with the artists.
The right artists
Four Hands' artists range from Getty Images (with whom it has a partnership for specially curated images) to Coup D' Esprit to Jamie Beckwith (a Nashville-based contemporary artist) to Dan Hobday (a graphic artist with a love of modern minimalism).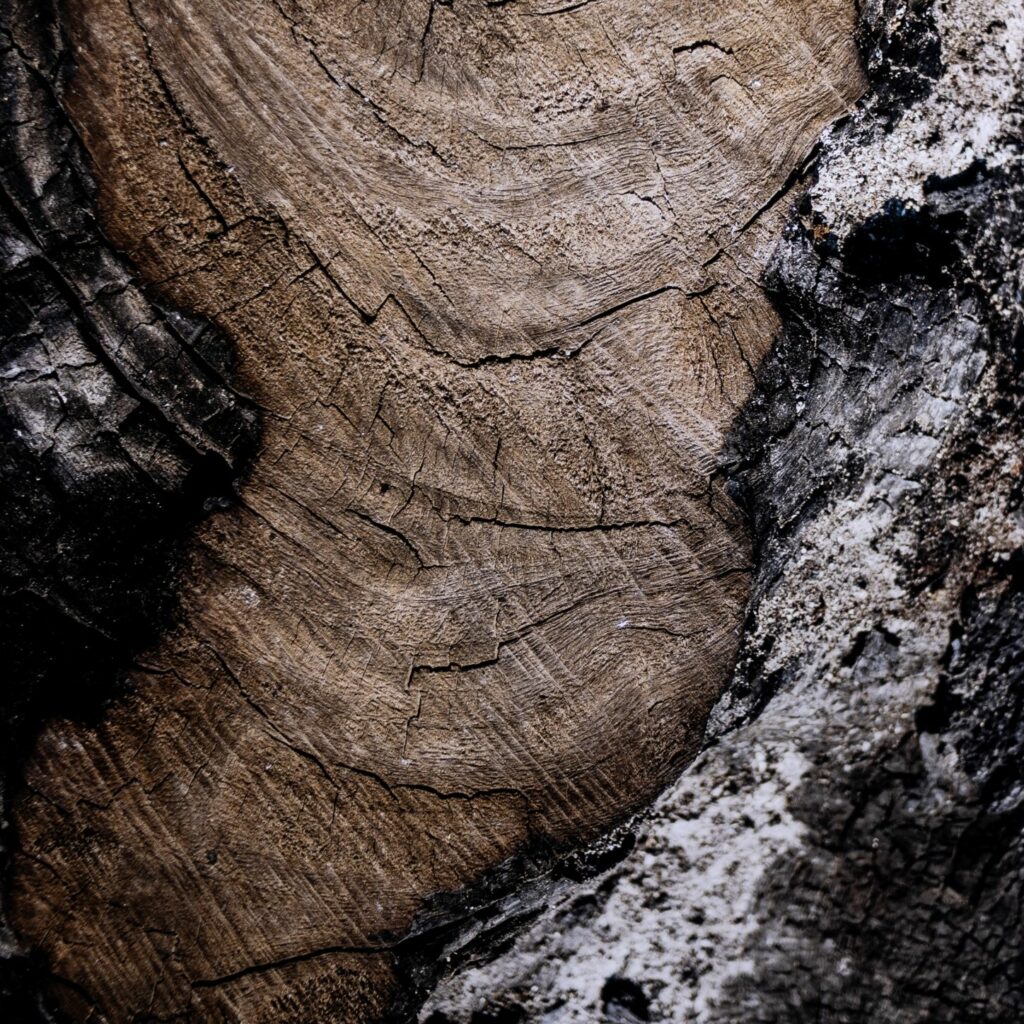 Elliott, an artist herself who has bachelor's degree in photography, museum studies and art history from Montana State University in Bozeman, says she is proud of the company's efforts to partner with emerging artists. "We can really help artists who are trying to get their foot in the door, trying to get their name out there," she says. "Four Hands has connections to so many different types of businesses and companies that we can introduce their work to. That might be a little harder for someone who's just starting out to do on their own."
The number of artists Four Hands works with "is continuously growing," Elliott says, in part because of word-of-mouth or, as she puts it, "warm introductions" from other artists.
For a time, the pandemic limited the number of art shows and gallery openings the Art Studio's team attended to find up-and-coming artists but the scene is picking back up, both locally and globally. "One of the best places to find and research artists is Instagram," she says. "I've found many artists are keeping their Instagrams more up to date than their personal websites. They like to post what they're actively working on — kind of what's in the moment."
Elliott works directly with the artists, deciding which of their pieces to license and commissioning new works from them. "We'll work with them to grow their collections," she says. "Sometimes we'll do a call for entries. We might say, 'Here are some ideas and colorways, and if you want to create something, that's awesome.' And then we'll do a review from there. Or sometimes I will reach out to artists directly to see if they're interested in creating something specific for us. There are many different ways that we can collaborate with artists, and I love that. It's one of my favorite parts of my job."
Four Hands ensures artists are associated with the works that Four Hands licenses, creating artist Q&As, and including artists' bios and their photos with the reproductions.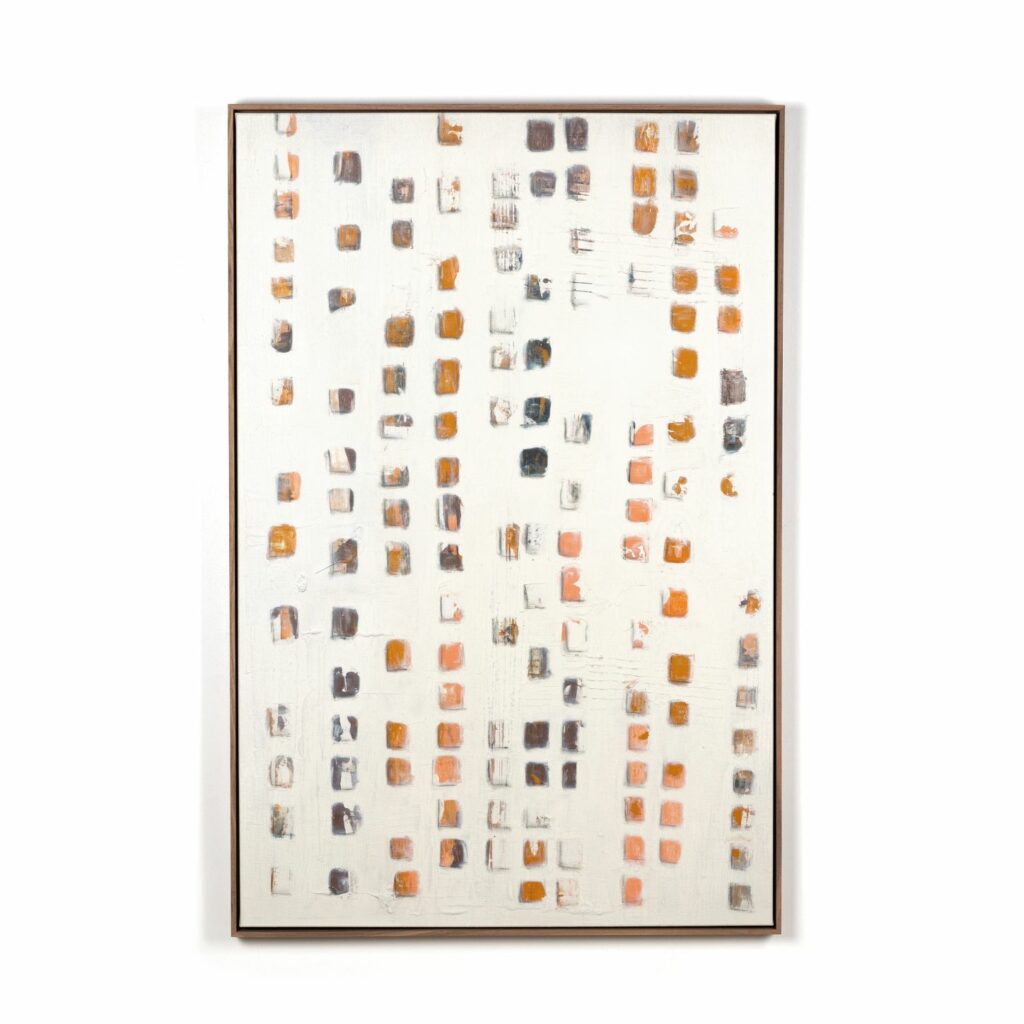 "People are wanting to know more about the maker. They want to know more about the creative process," she says. "That's an important element for us."
The right equipment
The company reproduces and hand frames each Art Studio piece in Austin.
"Four Hands has framed and shadowboxed many of my originals," Beckwith says. "The creativity for using loose canvas in shadowbox framing has me very excited to see my work in a different dimension."
To bring their artist partners' works to a broad range of consumers, the company has been investing in printers and other technology, including the SwissQPrint model that layers ink to build relief into the image. "It builds up the highs and lows so that you can physically see the texture," Elliott says. Paired with a high-resolution flatbed scanner, Four Hands can reproduce the prints in a way that captures the textural detail.
Also new: a machine for painting the frames, which are made with pine sourced from a Texas mill. "We either hand paint or machine paint all of our frames," Elliott says. "The machine can allow us to be more consistent, but also more efficient."
Four Hands prints images on a variety of media, not just paper or canvas but also wood boxes and acrylic panels, as well as on metal through ChromaLuxe dye sublimation, which uses heat and pressure on transfer paper to infuse ink into the metal, "creating a continuous tone of color on a nice vibrant material," Elliott says.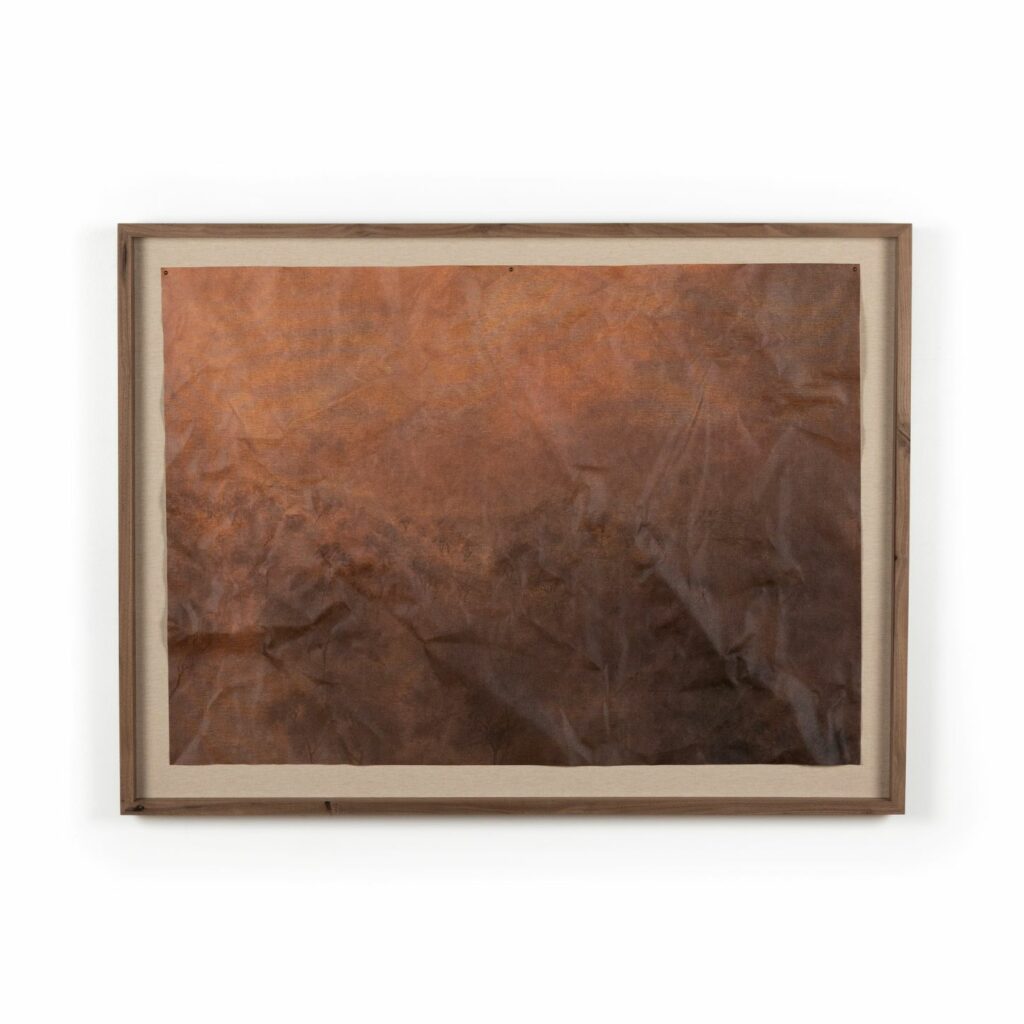 "We do everything from working with the original artists to all of the manufacturing here in our Austin facility," she explains. "That's a big differentiator — that we're controlling all aspects of it. By doing the manufacturing, we can control the quality. And all the manufacturing is done domestically, which has been especially nice during the pandemic. We didn't have to worry about overseas shipments. We're basically a one-stop shop."
A growing business
Reproduction art had been part of Four Hands business, but the company made its first significant investment in the category when it purchased Wonderwall Studio from Joseph Garcia in 2017. Garcia, an entrepreneur who also founded New Era Portfolio, has long had a goal of bringing fine art to a broader range audience and helped to pioneer the use of high-volume giclée printing for fine art. He now serves as president of the Art Studio. "He's got a wealth of industry knowledge, especially when it comes to the art manufacturing side of things," says Elliott, who was originally hired by Garcia to work with him at New Era Portfolio and then Wonderwall Studio.
Since Four Hands purchased Wonderwall and brought it under the Art Studio umbrella, Art Studio sales have steadily grown 30% to 40% year over year, Elliott says, adding that the company hopes to as much as double that rate of growth this year.
"We're seeing a lot of good momentum," she says. That's in part because the company "is bringing the Art Studio even more and more to the fore." And, under the direction of Adam Dunn, Four Hands vice president of design, the company is better integrating the Art Studio part of its business into its furniture and accessories lines.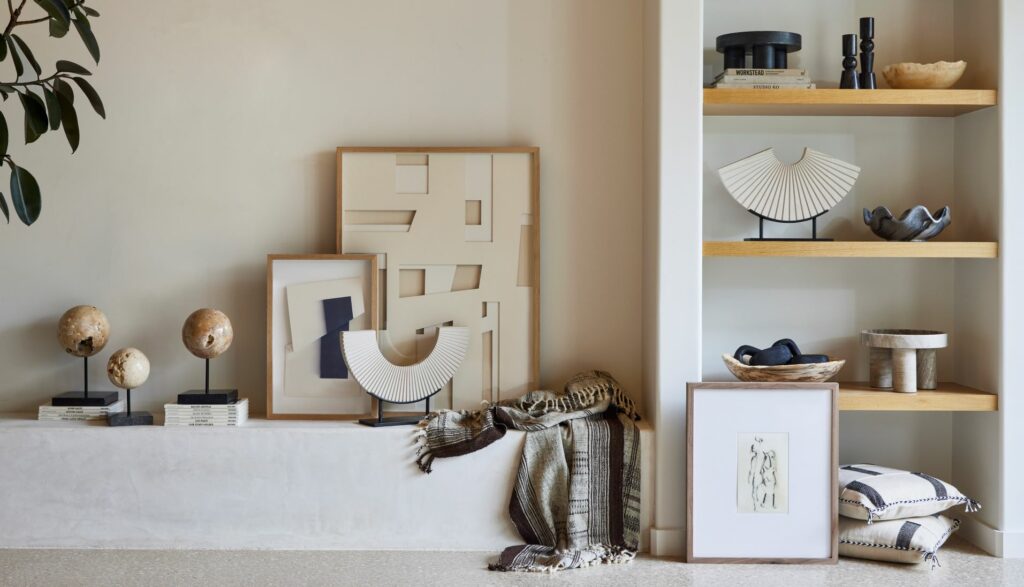 "We're looking at colors, developments and trends across categories and seeing how we can tie those in across the whole brand," Elliott says. "So, for instance, are there trends we're seeing in furniture that we can translate into art? And vice versa."
Retail buyers and interior designers can see the entire Art Studio collection through the Marketplace on its website. (Registration required.) Four Hands produces all artwork on demand, with orders completed in seven to 10 days and then shipped. "That's a pretty quick turnaround when a lot of our competitors' production is closer to six weeks currently," Elliott says. The company can customize pieces for qualified dealers and projects.