Can you picture it? W. Schillig USA gives retailers, designers a 3D animator to customize seating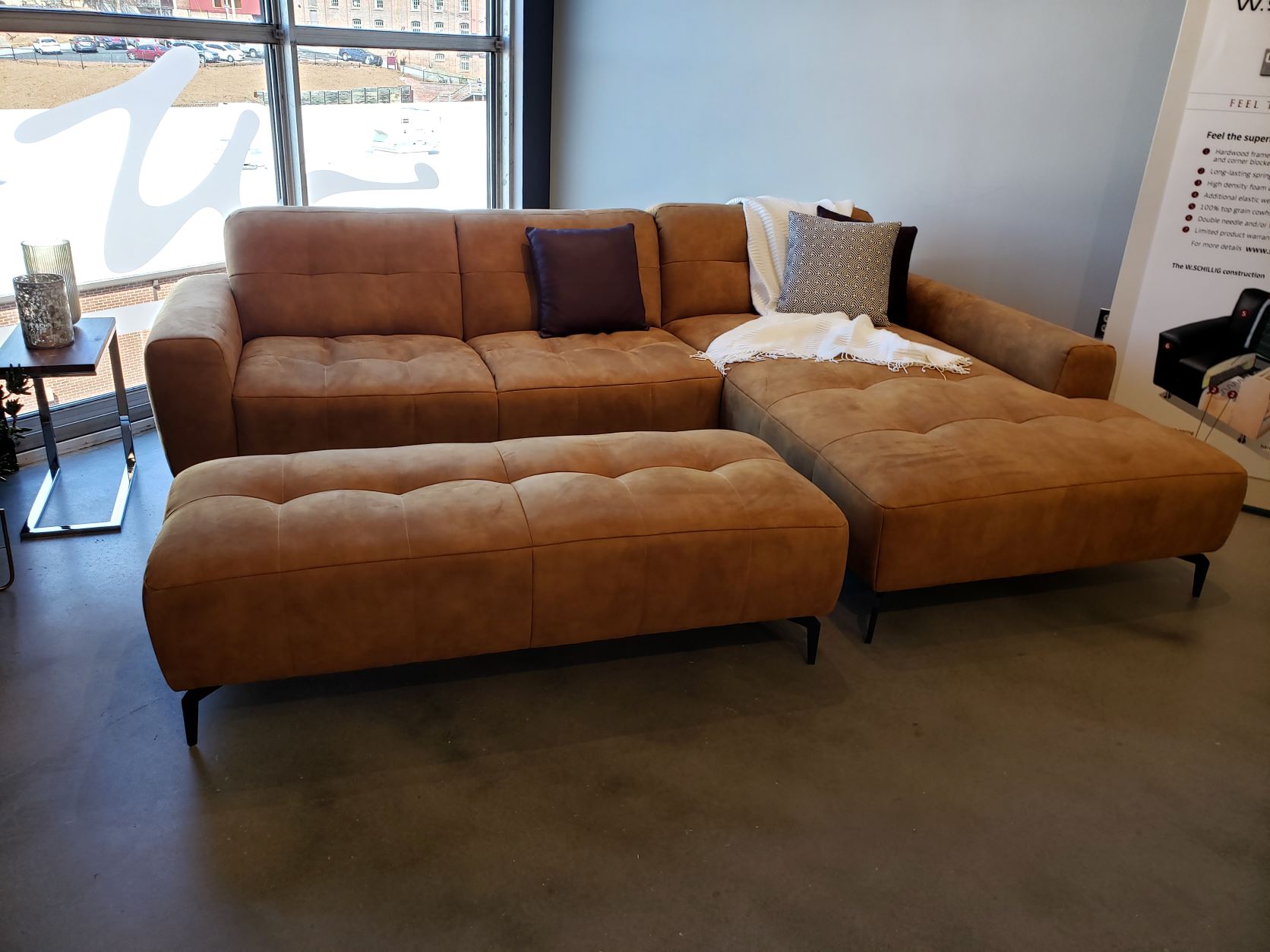 During the recent High Point Market, W. Schillig USA rolled out a new high-tech product selection tool to help consumers better picture how its products will look in their home. The company also featured new seating groups with consumer-friendly comfort options. And it presented it all in a smaller showroom that illustrates to retailers how they, too, can carry a full line of Schillig products in less real estate.
The 220 Elm St. showroom featured the Dante chair, a curvy swivel with power reclining feature, and the Valentino, a sofa sectional with a slider function that provides roomier seating for people with bigger or taller frames. Baseball stitching on the Valentino cushions adds a nice detail. Also on display: the Wilson group, with deep tufting and angled legs.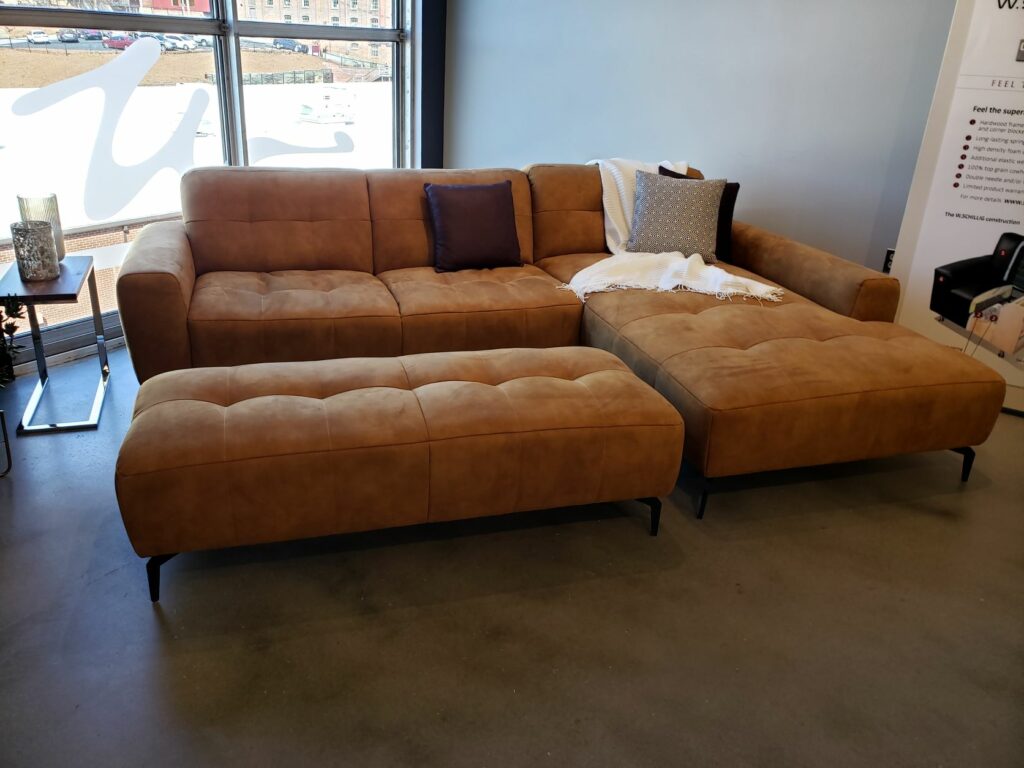 Schillig's seating options are available in a wide variety of leather grades and colors, as well fabrics from five upholstery groups. Which brings us to the tech Schillig is touting.
See it in the home — and in action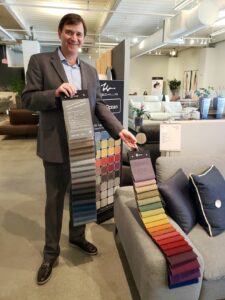 After successfully using the tool in Europe for a few years, Schillig unveiled its 3D Augmented Reality Configurator to the U.S. market. Designed for use by retailers, interior designers and consumers, the configurator allows the user to choose a seating group, customize the modules into various configurations, select the cover fabric or leather, and choose other details, such as leg height. Once customized, users can view the seating group in their own room (thanks to an in-app video function), giving them a 360-degree view of the pieces in their space, along with dimensions. If a seating module has motion functions, the tool will animate the moving pieces. When used in conjunction with traditional fabric and leather swatches, users can get a good sense of the look and feel of the final customized order.
The configurator is free to use and available on the company's website. All it takes is a smartphone. Once users make their choices, they can create a PDF with all the product details and place an order.
"We have so many different options for the end consumer that it can become a challenge using a piece of paper to try to design and create all these different configurations to determine the perfect product for each consumer," says David Most, vice president of sales for W. Schillig USA. "The configurator allows them to actually see the product in their homes."
Retail sales associates can use the technology to assist customers in making choices in-store. Designers can use it to show clients how a seating group will look in their space and consumers can use it when shopping online on their own. The easy-to-use configurator walks users through the entire process, making it "pretty much foolproof," Most says.
"When you do as many special orders as we do, you want to make sure the customer has the perfect product in their home," Most says. "This is really about making sure they get the right product."
A smaller footprint but still all the products
The tool is one reason the manufacturer was able to move into a smaller space for the spring market in High Point, Most says. The company doesn't need a massive showroom to demonstrate to marketgoers all the products it has to offer when it can show them through the configurator.
"If I'm a retailer, I can have one particular configuration on the floor and take it, with this tool, and turn it into several thousand designs without having to have multiple groups on the floor," Most says.
W. Schillig USA is part of Willi Schillig Polstermöbelwerke GmbH & Co. KG, based in Ebersdorf, Germany.
In Europe, users can use the configuration tool to select virtually any of the company's products, whether produced on the continent or at plants in China. In the United States, at least for now, it's available for use with Schillig products manufactured at its European plants. That's part of a corporate decision to service U.S. customers through European factories to shorten delivery times. In early April, delivery estimates were running at about eight weeks.