Cheryl Luckett puts herself and her story into new line for Wildwood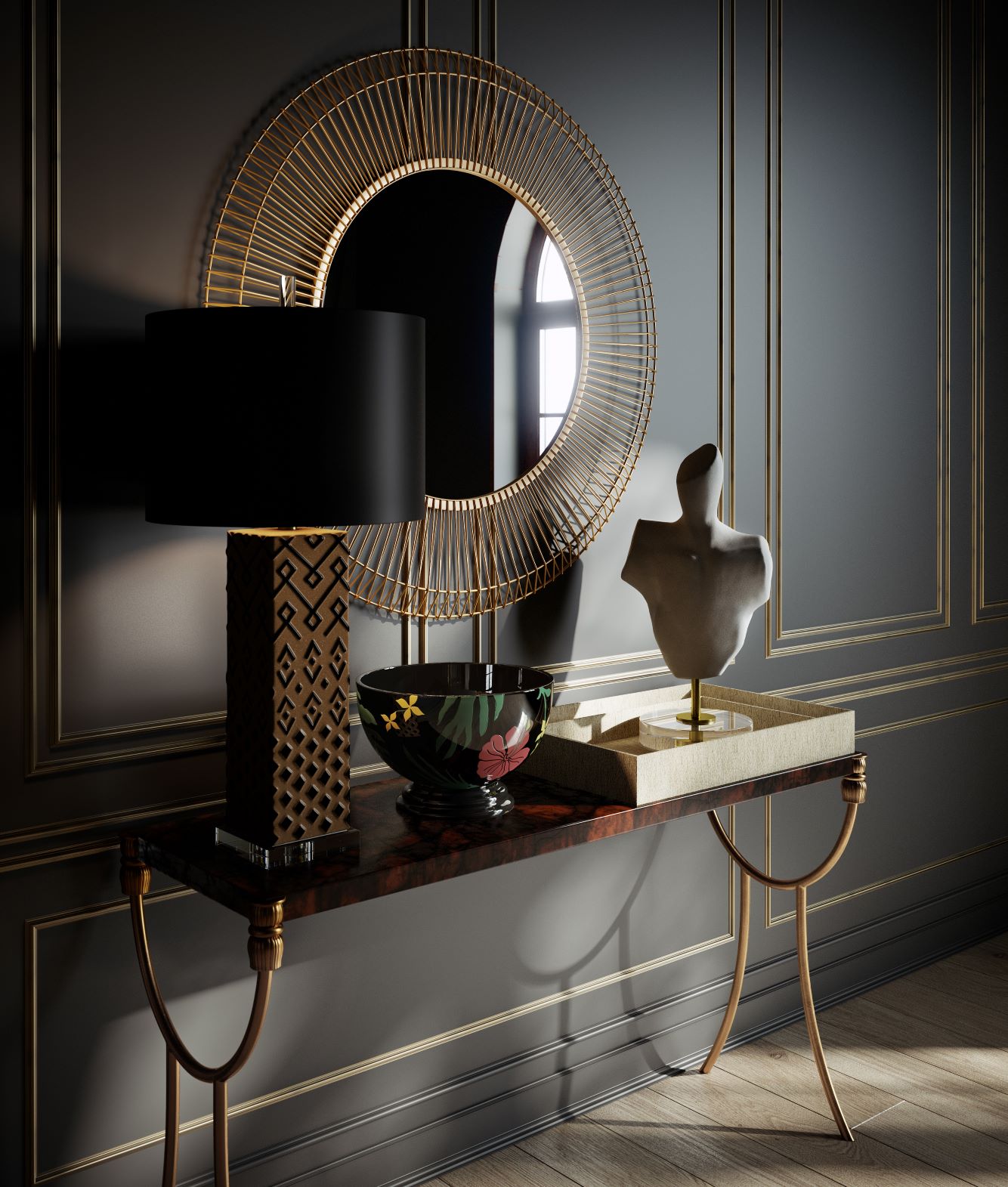 Interior designer Cheryl Luckett's first home furnishings collection is deeply personal. She reached back into memories made growing up in the Deep South to inspire the tables, lighting and accessories she created for Wildwood.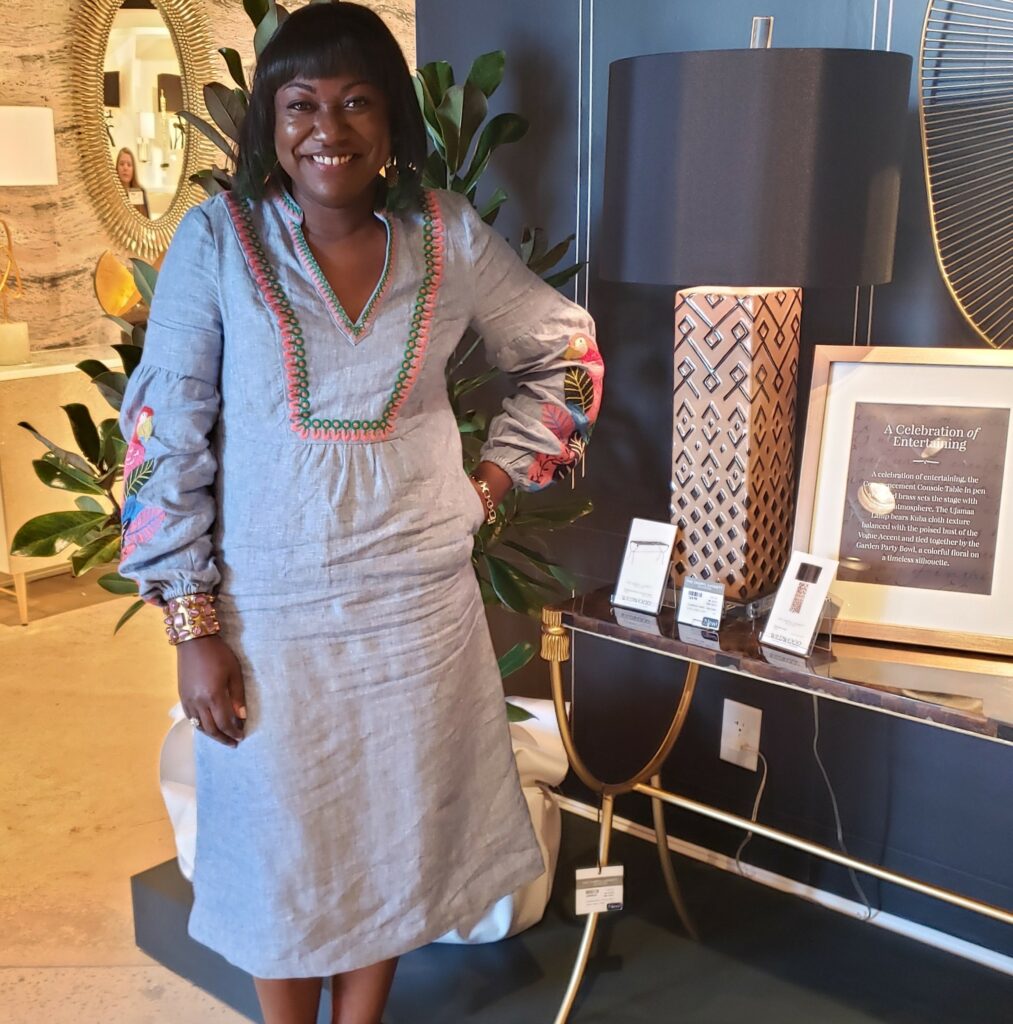 "This is who I am," she said, gesturing to the 30-plus piece line that debuted during the April High Point Market. "This is what I'm drawn to — the patterns, the shapes. It's not an anonymous line. It's me."
But pairing those personally meaningful details with traditional silhouettes, global influences and surprising pops of color, allows the pieces in the collection to fit graciously into a wide variety of interior designs, Luckett says. "It's been my honor to cultivate truly treasured homes, and I hope everyone can see themselves in this collection."
Rooted in Mississippi but stretching beyond
Walking through the showroom, she had a story for every piece. She grew up in Gulfport, Mississippi, in a family of women who sewed and, as a girl, she loved to play with fabrics and notions. The Venise lamp features a delicate scalloped pattern reminiscent of lace; the trio of Buttercup brass boxes are Luckett's elegant version of containers that once stored buttons, needles and thread. The Pomp & Circumstance lamp may take its name from a graduation ceremony but the tassels are a nod to handmade window treatments — and a reflection of a time when a younger Luckett might have just called them curtains.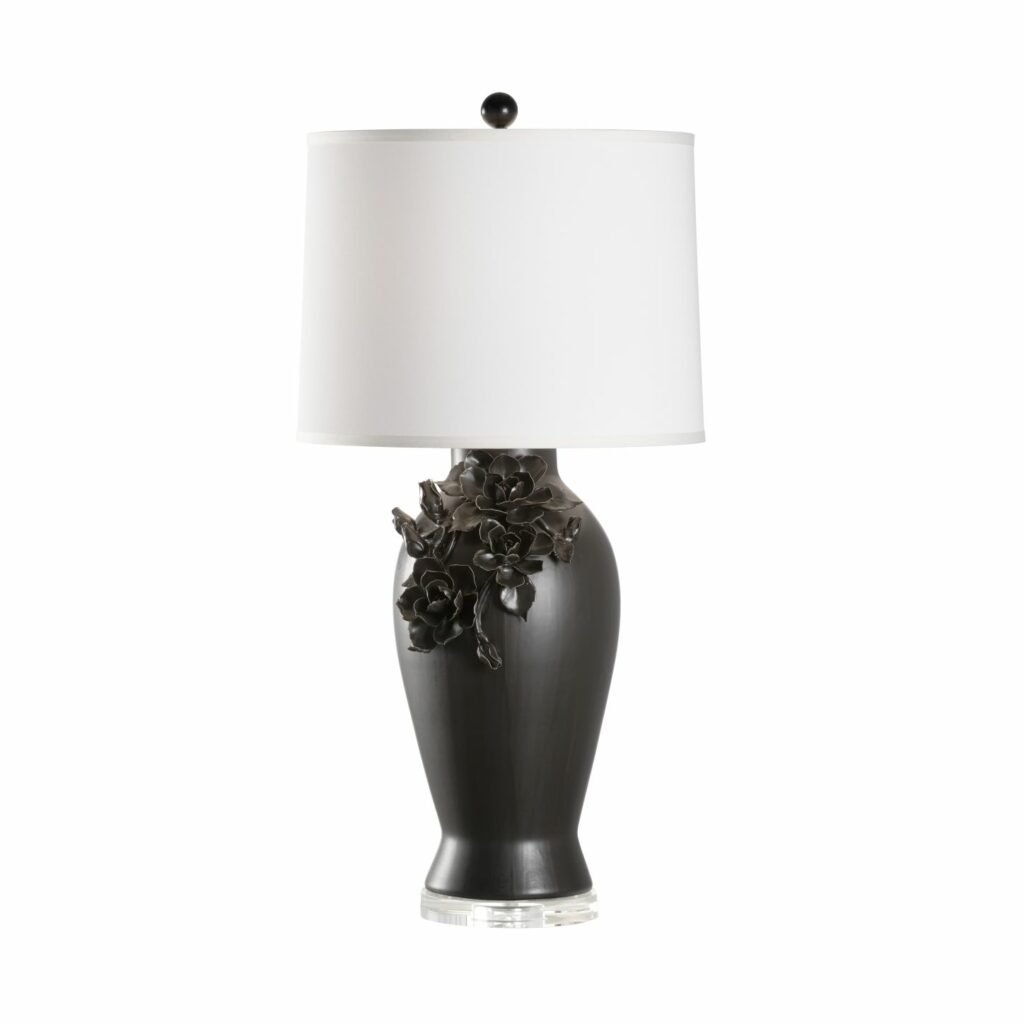 The line's inspirations don't end with childhood memories. The bold interlinked diamond pattern on the Linked In lamp is a nod to the 15 years Luckett spent in the corporate world. Her career has been circuitous. She earned a bachelor's degree in family and consumer science from Tennessee State University and did post-graduate studies at Prairie View A&M University. Fun fact: She maintains credentials as a registered dietician, and worked first as a registered dietitian and later in human resources, specializing in diversity and inclusion. Along the way, she studied residential interior design at Central Piedmont Community College. The business background has served her well since founding Dwell by Cheryl, a Charlotte-based interior design firm in 2012.
As a designer — whether of home interiors or occasional tables — Luckett wants to "design for people who want their culture to come through in their homes.
"I want to help people convey who they are and where they come from," she says. And that brings us to pieces like the Ujamaa lamp with a dynamic black diamond pattern on a taupe ground. It's named after the fourth principal of the annual seven-day Kwanzaa holiday celebrating African culture. Ujamaa (or cooperative economics) highlights the importance of Black people creating their own businesses and supporting those of others so that all may profit. The pattern might evoke traditional African designs but a crystal base and crystal finial give it an update.
In creating the Wildwood collection, Luckett also wanted to include practical pieces — lots of trays and boxes to corral and tuck items out of sight. Like many interior designers, Luckett says her clients are living differently since the coronavirus pandemic began in 2020. They need their homes to be multifunctional and they are spending far more time in them. Spaces used for everything from work to entertaining — and often in the same day — need to be well-organized. "They want every inch of their home to function well," she says. Some of her recent pandemic-inspired projects have included meditation rooms and game rooms for family nights.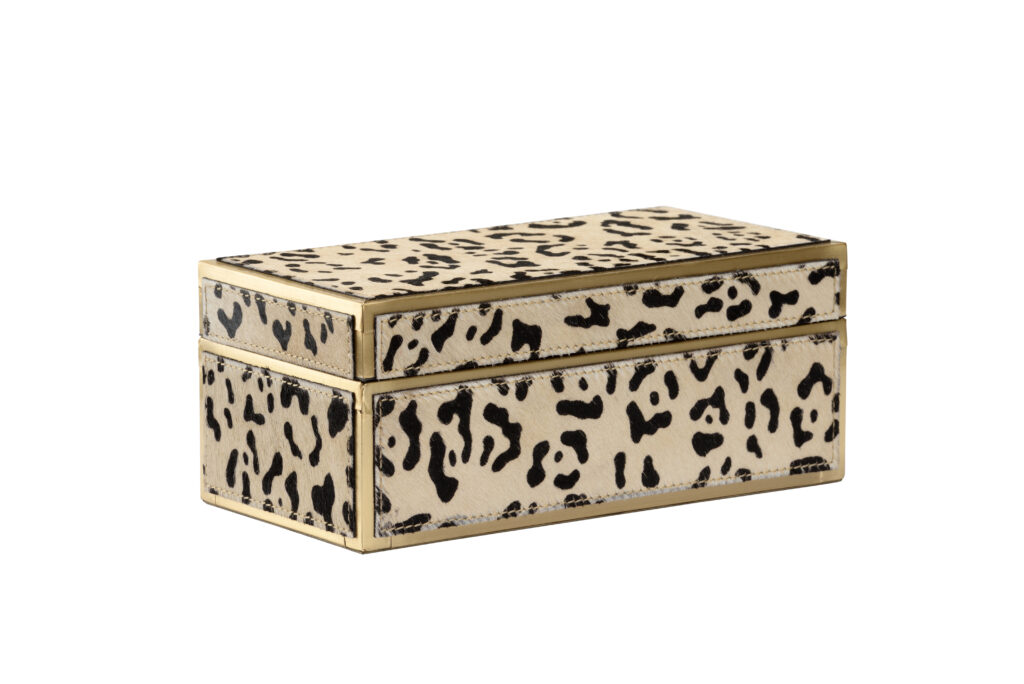 'Exercise a different muscle'
Luckett began work on her new home furnishings line in October 2020, and it was a welcome pandemic distraction, she says. The collaboration began when Luckett, who was visiting the Wildwood showroom with a friend, struck up a conversation with company representatives. During that High Point Market, Luckett was participating in the One Room Challenge that asks designers to give a behind-the-scenes look at what it takes to create and shop for a custom design plan.
The pandemic complicated the launch — as it has complicated almost everything — but Luckett says she enjoyed the collaboration with the team at Wildwood, which has headquartered in Rocky Mount, North Carolina, not far from Charlotte.
The process of designing her first home furnishings collection gave Luckett the change to "exercise a different muscle."
"It was a little like an extracurricular sport," she says. "I liked working the team and it gave me a chance to grow and stretch."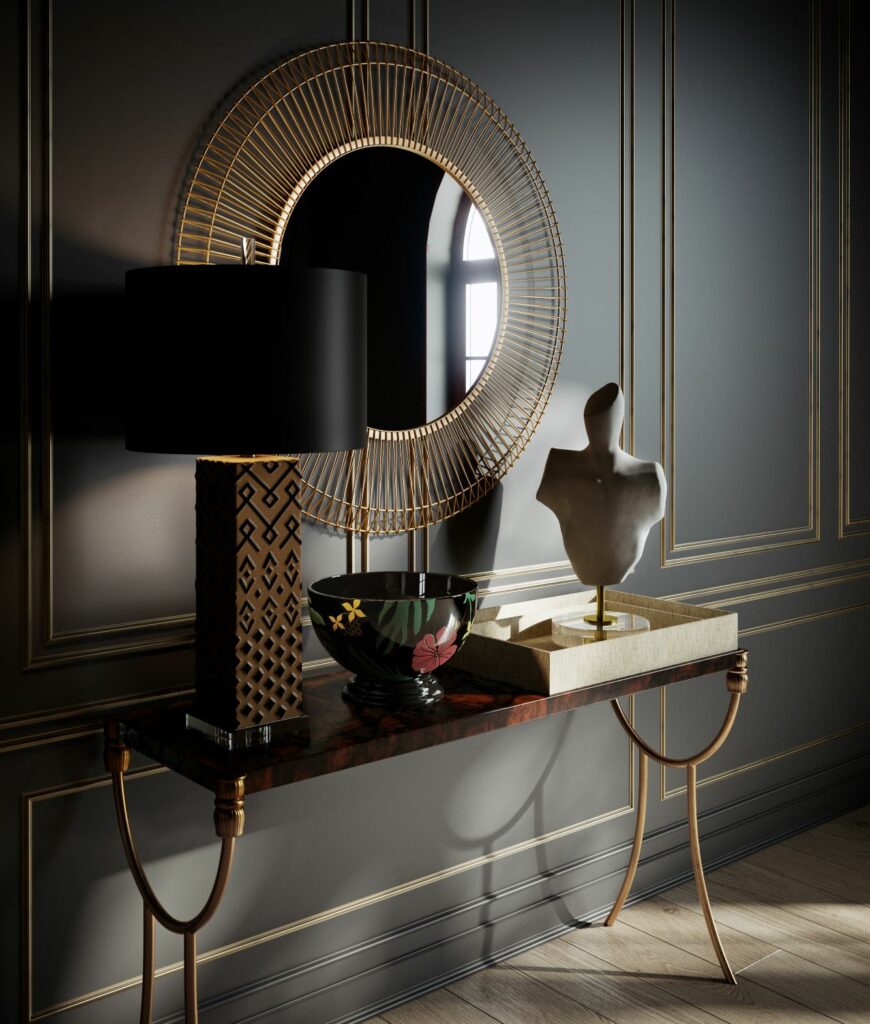 Her favorite piece: The Savoir Faire lamp, available with black or white base. She liked it so much, she created a large and small vase in the same silhouette with a flower detail, that although not a magnolia replica, reminds her of the fragrant blooms that perfume the South in late spring and summer.