Feeling blue — in the best way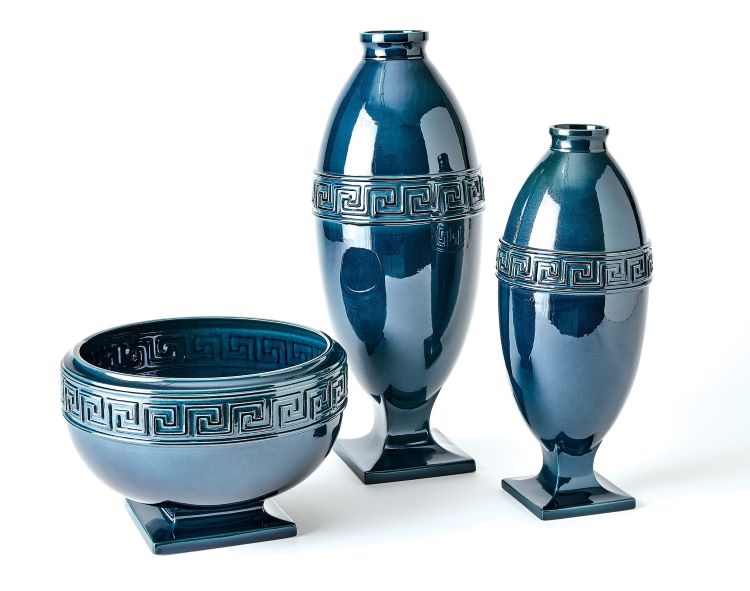 Neutral hues are dominating many of the spring introductions Decor News Now has been sifting through as news of High Point Market introductions and other seasonal debuts pour into our inboxes. Perhaps that's why some beautiful blues — lapis, navy, teal, cobalt, ocean, sky and shades in between — have caught our eye. They definitely have us feeling blue — in the best way.
Here's a sampling that shows what blue will do this spring.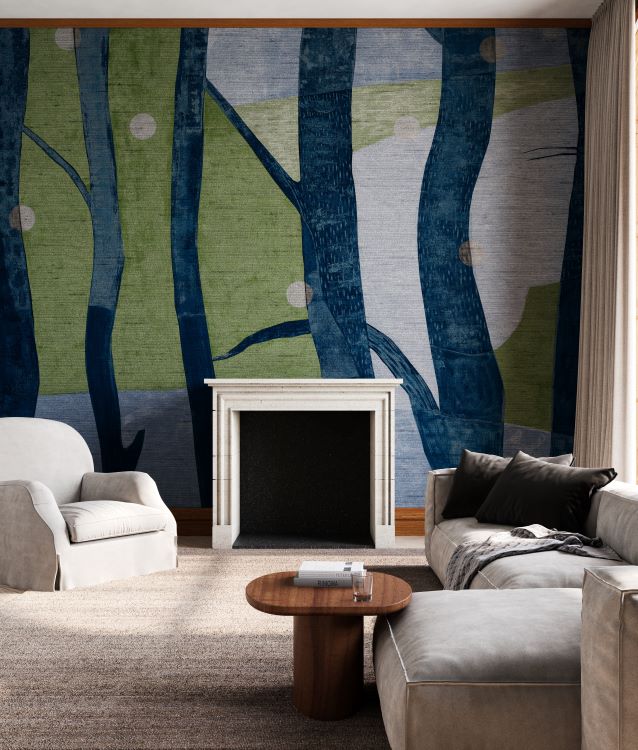 Abstract artist Liane Ricci is introducing this Bosco wallpaper design through her Ricci Studio and other trade showrooms in April. Inspired by the woods outside her North Carolina studio, the dramatic mural paper can be scaled to various heights. The paper features a thin layer of real silk adhered to a metallic paper ground and is printed digitally using UV gel technology. Shown here in Azure, the wallpaper is also available in Umber.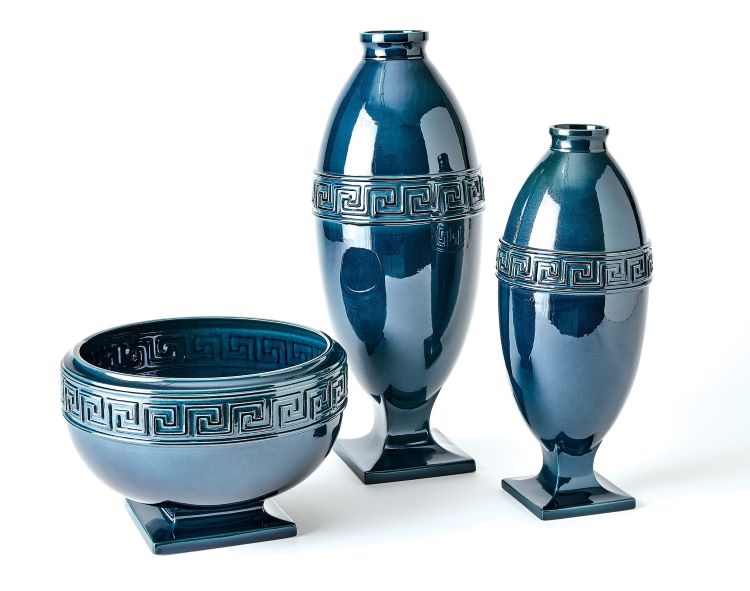 Inspired by ancient Greek and Roman principles of simplicity and symmetry, the new Greek Key vases and bowl from Global Views are made of Portuguese slip-molded ceramic with an azure finish.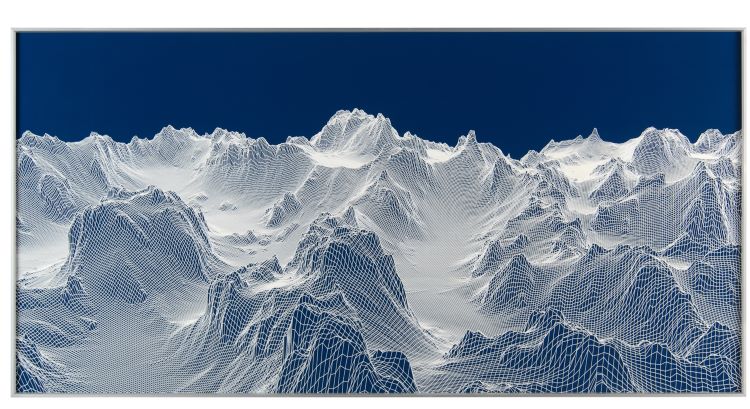 This new Cordilleran Mesh wall piece from John-Richard evokes the ancient ice sheet that once covered North America. It's realized in a hand-rendered, three-dimensional form set against a blue background, then framed in silver-aluminum alloy. It's part of new introductions from the whole home resource debuting at High Point Market this month.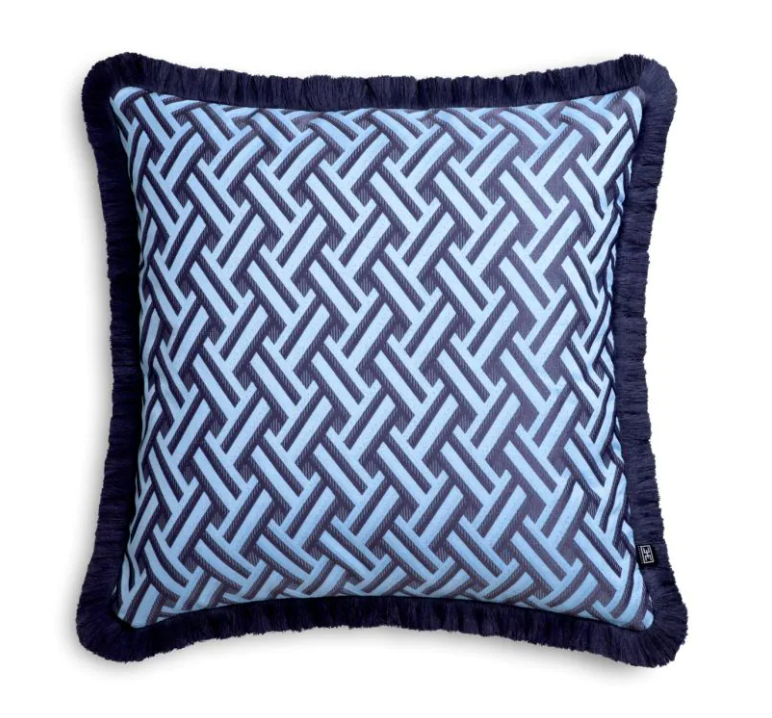 The fringed Doris cushion from Eichholtz is part of spring introductions that can be seen in High Point this month. For those seeking more pops of color, it's also available in pink, orange and green. For indoor use only.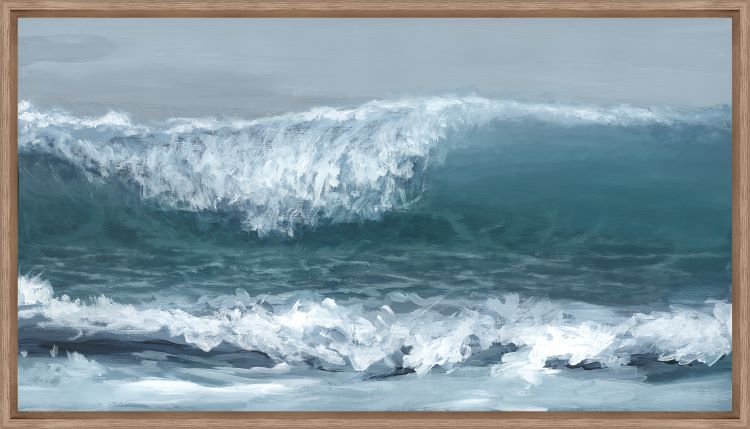 Waves of the Coast is part of a new wall art collection from Pure Salt Interiors co-founders Aly Morford and Leigh Lincoln in collaboration with Leftbank Art. The artwork is focused on coastal and other nature images. Debuting this month, the line can be seen in High Point at the Leftbank showroom.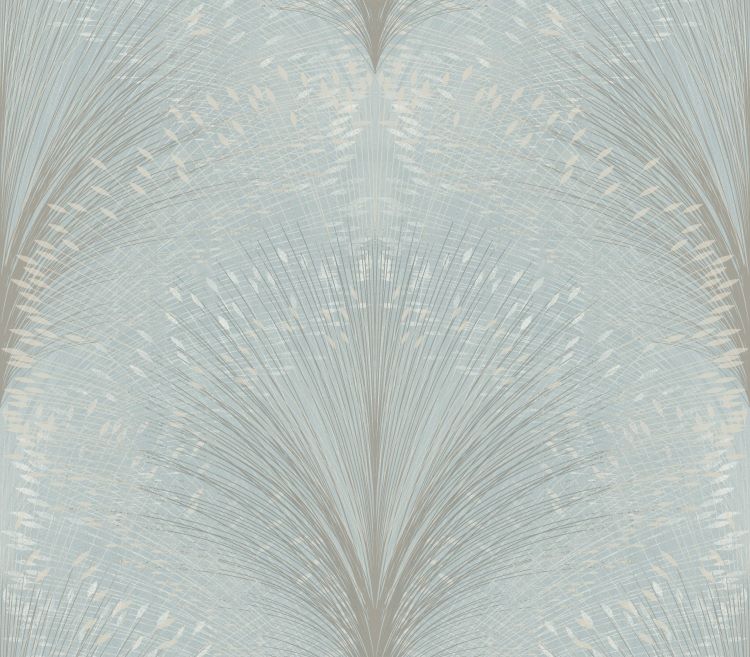 This airy pattern is part of the New Origins collection from York Wallcoverings. The group features natural textures and motifs — from wetland grasses to stratified rock to wood rings — but in modernized, abstract presentations.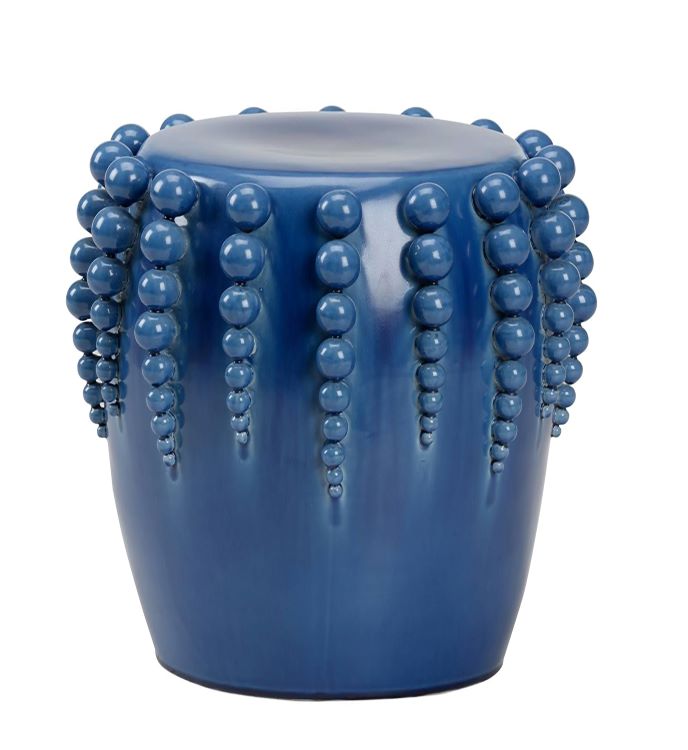 This blue-glazed garden seat designed by Jamie Merida was inspired by his love of the American coast and his home on the Eastern Shore of Maryland. Merida's signature cascading pearls add a punch of texture and interest. It's part of his latest collection with Chelsea House debuting in High Point this spring.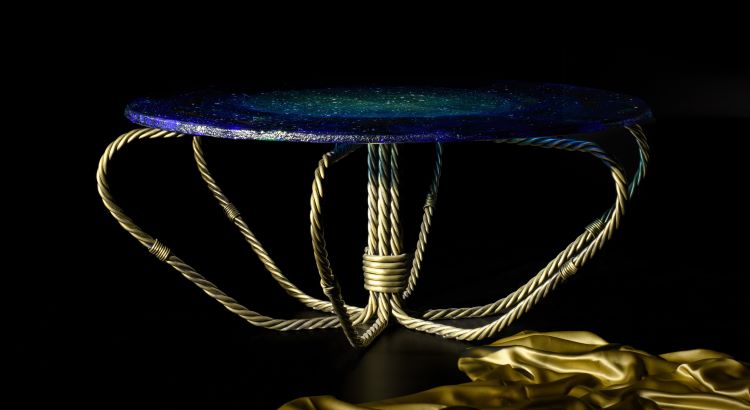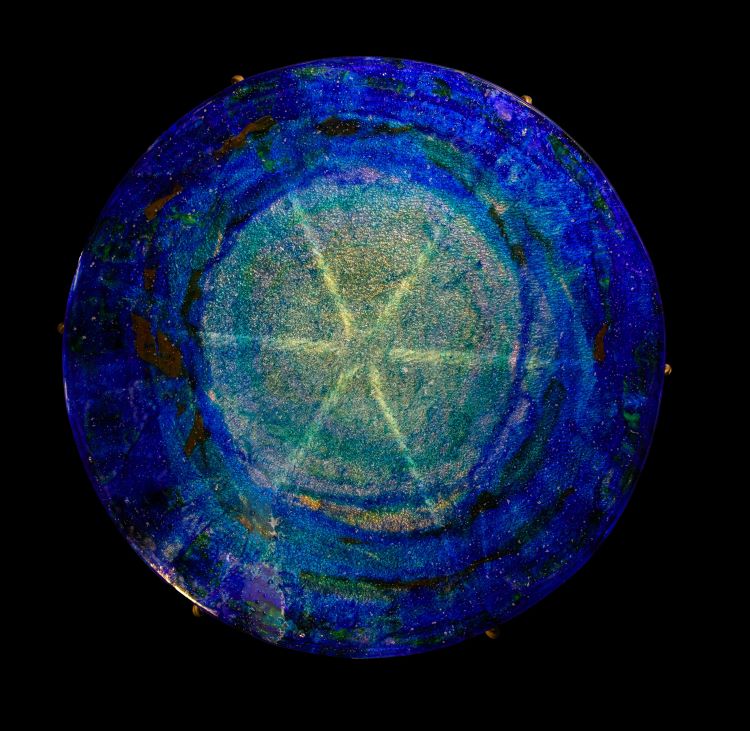 The new limited-edition Abner Henry x The Met furniture collection combines traditional techniques with designs inspired by the art of The Met, including works by Edgar Degas, Gustav Klimt and Georges Seurat. The Coralie cocktail table was inspired by Auguste Renoir's "By the Seashore." The collection, in the works for three years, includes seven pieces, including a mirror and other tables.