Four Hands promotes Candace Bridges and Rick Lovegrove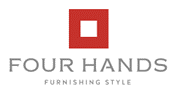 Home furnishings and accessories resource Four Hands has promoted Candace Bridges to chief people officer role and Rick Lovegrove to president of upholstery, both new positions for the Austin-based company. Both have been critical to the success of their respective departments, according to a news release.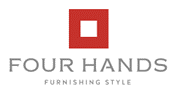 "As we continue to grow, it is especially important to recognize people that have been cornerstones of our success," said Matthew Briggs, Four Hands president and chief executive officer. "These promotions celebrate Candace's instrumental role in recruiting, retaining and engaging top talent, and Rick's leadership in making upholstery our most successful product category. With Rick, Candace and the whole executive team, we will continue to carve a forward-looking future for our business."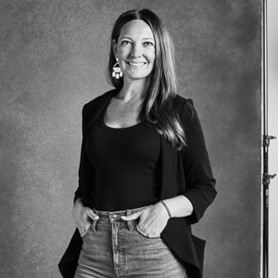 Bridges was hired to develop the HR function within Four Hands as the human resources manager in 2014 and was promoted to director of HR in 2017 and vice president in 2019. In 2021, she led the rebranding and revitalization of the HR function as "People and Culture," formalizing and expanding her humanitarian approach. Over a period of growth for the company, from just over 100 employees to more than 500, Bridges' tenure has been marked by developing a clear and compelling employer value proposition, fostering a dynamic culture, designing infrastructure for professional growth, promoting talent from within the company and making strategic external hires, the news release said. Under her leadership, Four Hands was recently honored as one of the Austin's Top Workplaces by the Austin American-Statesman newspaper.
"I could not be prouder of the amazing team we've thoughtfully and strategically crafted at Four Hands. The rising trajectory of our employer brand is emblematic of the team's exceptional talent, results-driven work and commitment to our core values," Bridges said. "I look forward to the opportunities that this new role empowers to continue to enhance the employee experience, from recruitment to retirement, and contribute to the business' overall growth and success."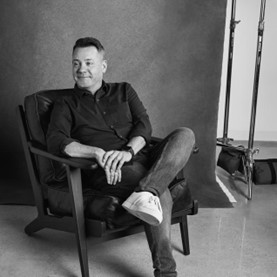 Lovegrove initially joined Four Hands as a consultant with expertise in upholstery manufacturing and design and quickly moved in-house in 2015 as the first permanent employee in upholstery. He was brought in to reinvent and firmly establish the identity of the company's upholstery program and has simultaneously built out a best-in-class upholstery team, the news release said. Under his leadership, the upholstery sector of the business increased tenfold, from $12 million in revenue annually to $120 million, making it the highest revenue driving category at the company. As vice president of upholstery, Lovegrove has worked closely with the design team to launch 150 new upholstery collections annually. He has also been responsible for vendor and supplier relationships and has attracted superior manufacturers, established strong partnerships with more than 50 mills and tanneries, cultivated exclusive cross-promotional opportunities and material launches, and trained factory partners in best practices. In collaboration with a design partner, he opened an upholstery shop in the Philippines, an innovative move that brought prototype development in-house, the news release said.
"Designing the upholstery program at Four Hands from the ground up allowed me to disrupt the industry and take advantage of the company's unique strengths and capabilities," Lovegrove said. "We have paved an innovative path forward that projects continued exponential growth and becoming an unrivaled leader in upholstery."