HPxD Design Day set for Aug. 3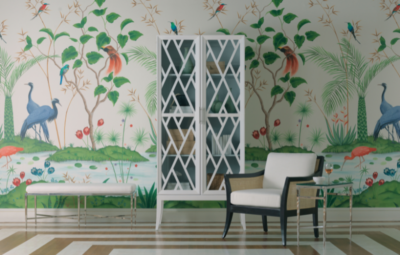 High Point x Design is hosting a Design Day Wednesday, Aug. 3 in High Point that will include presentations, discussions and special sales. More than 30 showrooms will be open.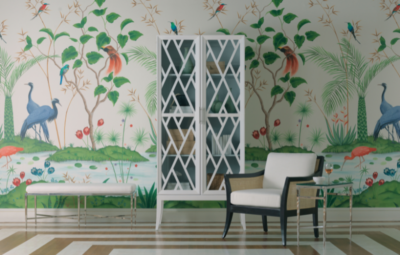 Breakfast Presentation: Concept to Completion
Woodbridge Furniture's Creative Director Cass Key takes you behind the scenes and shares the process of product development, showing how a piece of furniture moves from an idea into production. Also, a sneak peek at October Market introductions.
Opens at 9 a.m. | Presentation at 9:30 a.m.
200 Steele, Third Floor, Room 301
Lunch + Learn: What You Need to Know About Performance Fabrics Now
Norwalk's designer accounts maven, Mary DeVincenzo, discusses changes in the performance textiles industry and how they will affect the fabrics you specify for your clients. Also, learn about other ways to protect your soft furnishings when you don't start with performance fabric.
Lunch starts at 12:30 p.m.
209 S. Main, M108
Instagram Social Hour
Alexa Keaney, Baker | McGuire's communications and events manager, leads an interactive discussion where you'll learn best practices to grow your Instagram following, how to craft creative and captivating Instagram Stories, and perfect your social media portfolio.
3 p.m. | Light bites and sips
319 N. Hamilton
HPxD asks that you register to attend any or all of those three sessions. You can do that at https://HPxD.org/Happenings.
Other highlights of the day include:
Summer Sizzle Sale
When designers visit Feizy on Design Day, they'll get an extra 20% off trade pricing on rugs from all over the world, from one-of-a-kinds to the newest collections, indoor, outdoor and more.
Opens at 9 a.m.
Market Square, Showroom 145
Prize Pillows
Slip into 25 Mackenzie Lane and check out why their petite duvet is quickly becoming the bed's freshest statement piece. And while you're visiting, enter to win a drawing for two pillows.
Open 10 a.m. to 4 p.m.
110 S. Elm
Coffee and Collaboration
Third-generation furniture maker Steven Beck of Black Dog Home invites you to his High Point studio/coffee bar for lavender lattes and conversation.
Open 9 a.m. to 4 p.m.
1325 N. Main
Textile Pop Up
At Oly, designers are invited to discover two venerable British textile brands — Lewis & Wood and Moon — known for lovely prints and heritage woolens, respectively. Designers can also enter to win an Oly product giveaway.
Open 10 a.m. to 4 p.m.
106 N. Wrenn