Jaipur Living builds on collaborations with latest rug introductions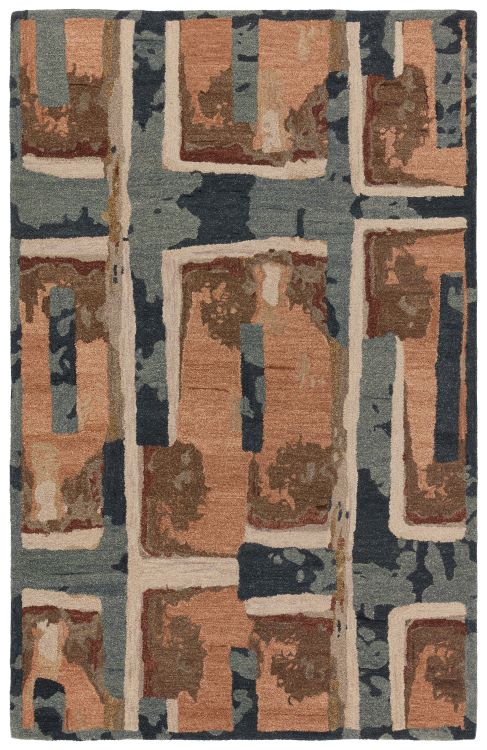 Jaipur Living's latest rug introductions draw inspiration from nature (with patterns derived from stone, geodes and marble, and florals), architecture (with washed tile motifs) and vintage rug designs for a timeless look. It's also focusing on practical features that allow consumers to live comfortably and worry-free with its rugs.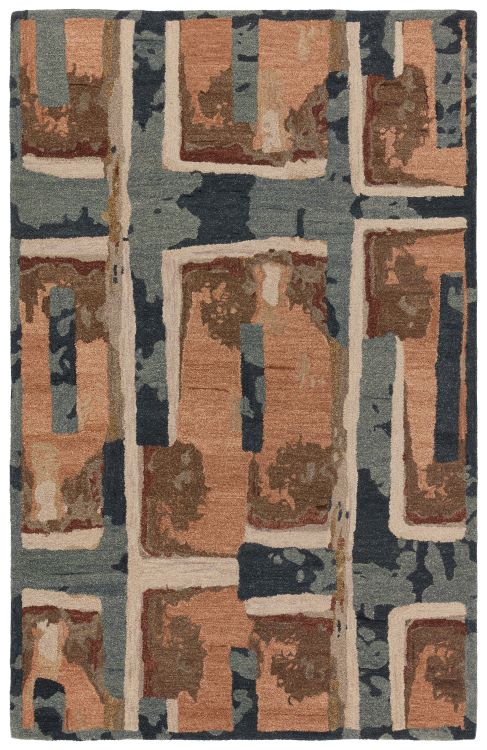 Jaipur Living went big at the Fall High Point Market, in celebration of the opening of its new 17,000-square-foot showroom in the Commerce & Design building, a space more than twice the size of its previous spot. The extra square footage allows the company to display more than 1,000 of its hand-knotted, handwoven and power-loomed lines, as well as pillows, poufs and throws. It also gives it a dedicated space for a full slate of seminars and other events during markets.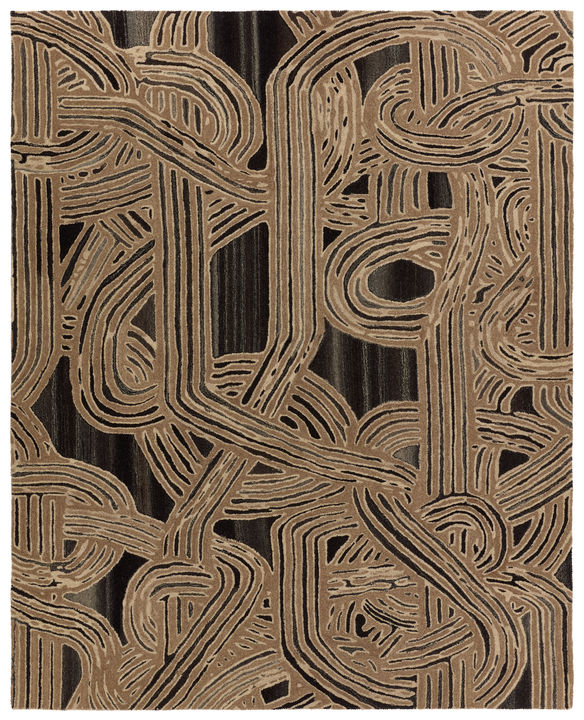 The Acworth, Georgia-based company debuted dozens of new collections during the show. In a creative collaboration, it unveiled a new Honeycomb collection designed by art house Zoe Bios Creative. The rugs are an homage to natural forms, their richness, their warmth — and their transformational shapes and colors.

Jaipur Living also extended its offerings with Verde Home, an Atlanta-based boutique home furnishings studio and "neighbor" to the rug source. The new Pathways by Verde Home is a contemporary assortment of microtufted designs. Crafted of naturally dyed wool, the neutral palette of the rugs is sourced from varied species and colors of sheep for a dimensional and organic-inspired look. The directional tufting in the durable wool pile creates depth and texture.

The company emphasized the practical, too, as a new Harman Hold collection from interior designer Kate Lester illustrates. Lester is inspired by vintage rugs, which she updates with her modern design aesthetic, and the new group features images of antique textile patterns digitally printed with a distressed effect. The practical side: An integrated traction backing makes them suitable for heavily trafficked areas.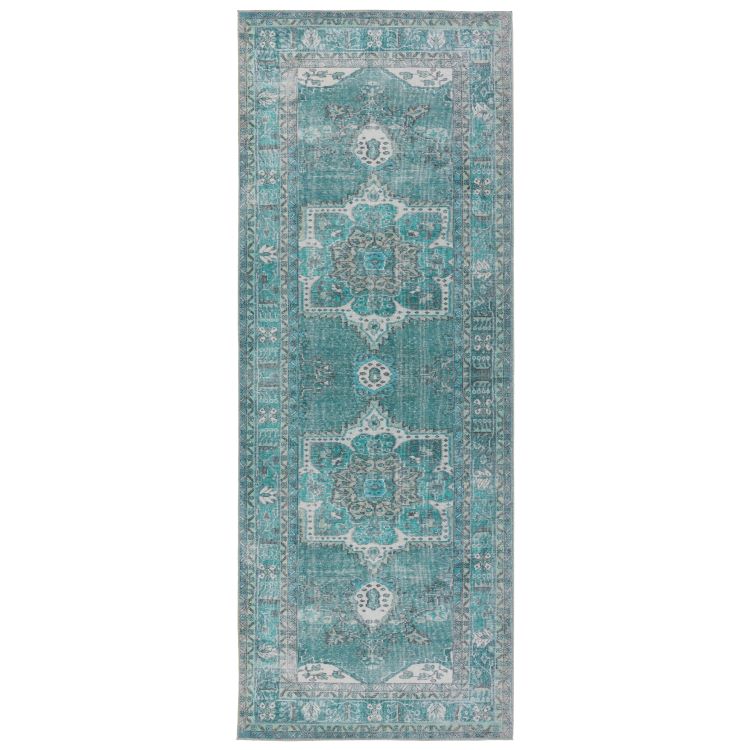 "High traffic areas like kitchens and hallways deserve beautiful, antique-inspired runners too," Lester says. "With many of those areas being prone to high traffic you need something comfortable and durable, and we've just made that even easier. With the new fully integrated traction backing, you won't even need to add a rug pad. Now you can get the look of a vintage rug, the durability of vintage reproduction and a nonslip pad, all in one. Less waste, less cost and so comfortable. I love this collection."
Here's a look at some other new rug groups from Jaipur Living: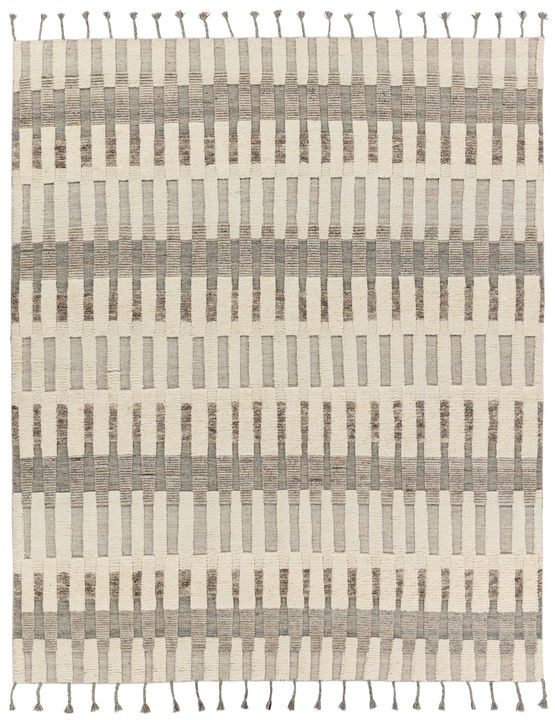 Keoka: The Keoka collection offers a fresh take on classic Afghani hand-knotted textiles, with a texture-rich wool pile and a ribbed construction that lends linear details to the grounding solid design.

Onessa: This group marries traditional motifs with soft, subdued colorways. The hand-knotted wool rugs have a hand-sheared quality for a vintage look.

Catenna: This is another collection that combines timeless designs with easy care. The digitally printed assortment of runners features abrashed designs. Traction backings and a durable construction, make them good for high-traffic areas, with no rug pad required.

With the home furnishings industry moving to more sustainable components and manufacturing practices, Jaipur Living has been ahead of the trend with its Manchaha program, which supports artisans while reducing waste. Through Manchaha, the company provides artisans with more than 50 shades of scrap wool, silk and rayon to create their own one-of-a-kind, hand-knotted designs.
"Because we work with over 40,000 rug artisans, we wanted to create opportunities for these individuals to express themselves. Our Manchaha program is a testament to the power of creative freedom through the crafting of one-of-a-kind rugs. Besides the impressive sustainable production, these original designs are poetic narrations of the everyday lives and emotions of their creators," says Asha Chaudhary, chief executive officer of Jaipur Living. The company devotes a section of its new showroom to an ever-evolving collection of Manchaha rugs.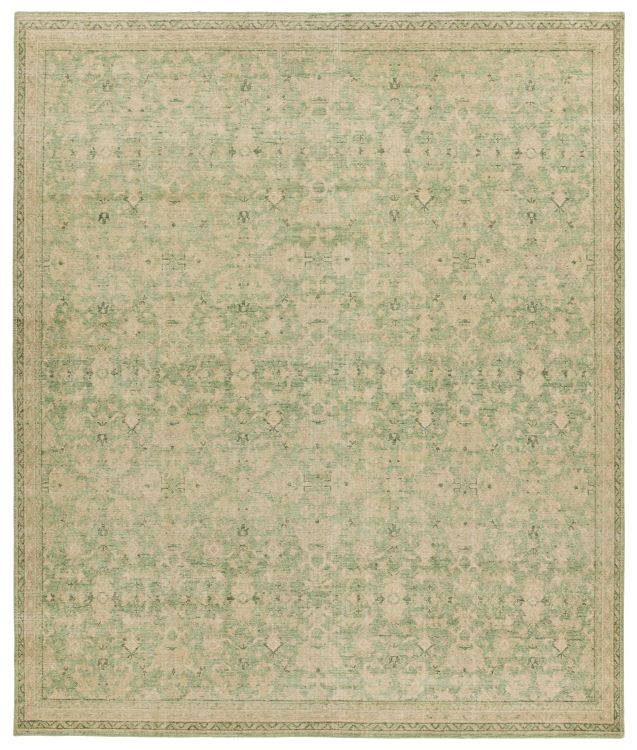 The company also continues to expand its customization abilities, with buyers able to alter the size and shape of many offerings. Its website denotes which rugs can be customized.