Joanna Gaines, Amber Lewis among design stars for HP opening day keynote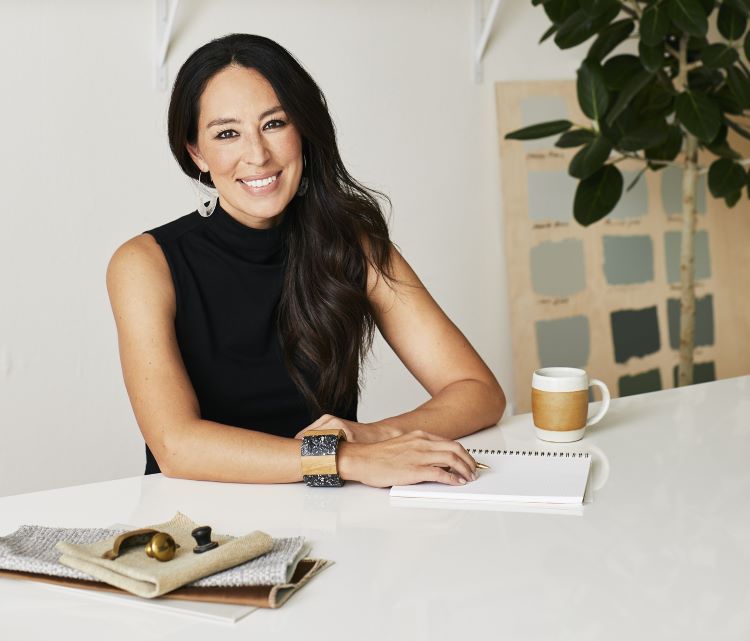 Interior design stars Joanna Gaines, Amber Lewis, Jean Stoffer, Julia Marcum, Mara Miller and Jesse Carrier will give the High Point Market opening day keynote from 2 p.m. to 3 p.m. Saturday, April 22.
Taking place in the High Point Theatre and moderated by Business of Home podcast host Dennis
Scully, the discussion, "Designing a Business You Love," will draw on the panelists' experiences in building a design-oriented brand with staying power.
Joanna Gaines is the co-owner and co-founder of Magnolia, a New York Times best-selling author, editor-in-chief of Magnolia Journal and co-creator of Magnolia Network.
Amber Lewis is founder of her eponymous residential interior design firm and retail store Shoppe Amber Interiors, whose licensed product collections reflect her laid-back, California aesthetic.
Jean Stoffer parlayed her interior design expertise into multiple businesses — including a custom cabinetry operation and an e-commerce platform — created from a common source of inspiration.
Julia Marcum is a design influencer, home renovator, brand ambassador and educator who, along with her husband, started down the path to success in 2008 with the blog "Chris Loves Julia."
Jesse Carrier and Mara Miller, principals of acclaimed New York design firm Carrier and Company, also realize their vision for modern living in a range of products for leading manufacturers.
"Attending High Point Market means gaining access to the latest home furnishings products, as well as to exclusive programming, like our keynote events," says Tammy Nagem, High Point Market Authority president and CEO. "We're thrilled to bring this caliber of presenters to the stage in April and to inspire our industry's future design stars."
The event is open to all registered High Point Market attendees and is organized and sponsored by rug producer Loloi. Doors will open at 1:30 p.m. A mixer with panelists in the Loloi showroom (International Home Furnishings Center D-320) will follow this event.
For more event details, visit HighPointMarket.org/KeynoteSeries.