Michael Alan Furniture & Design is trying something new with second location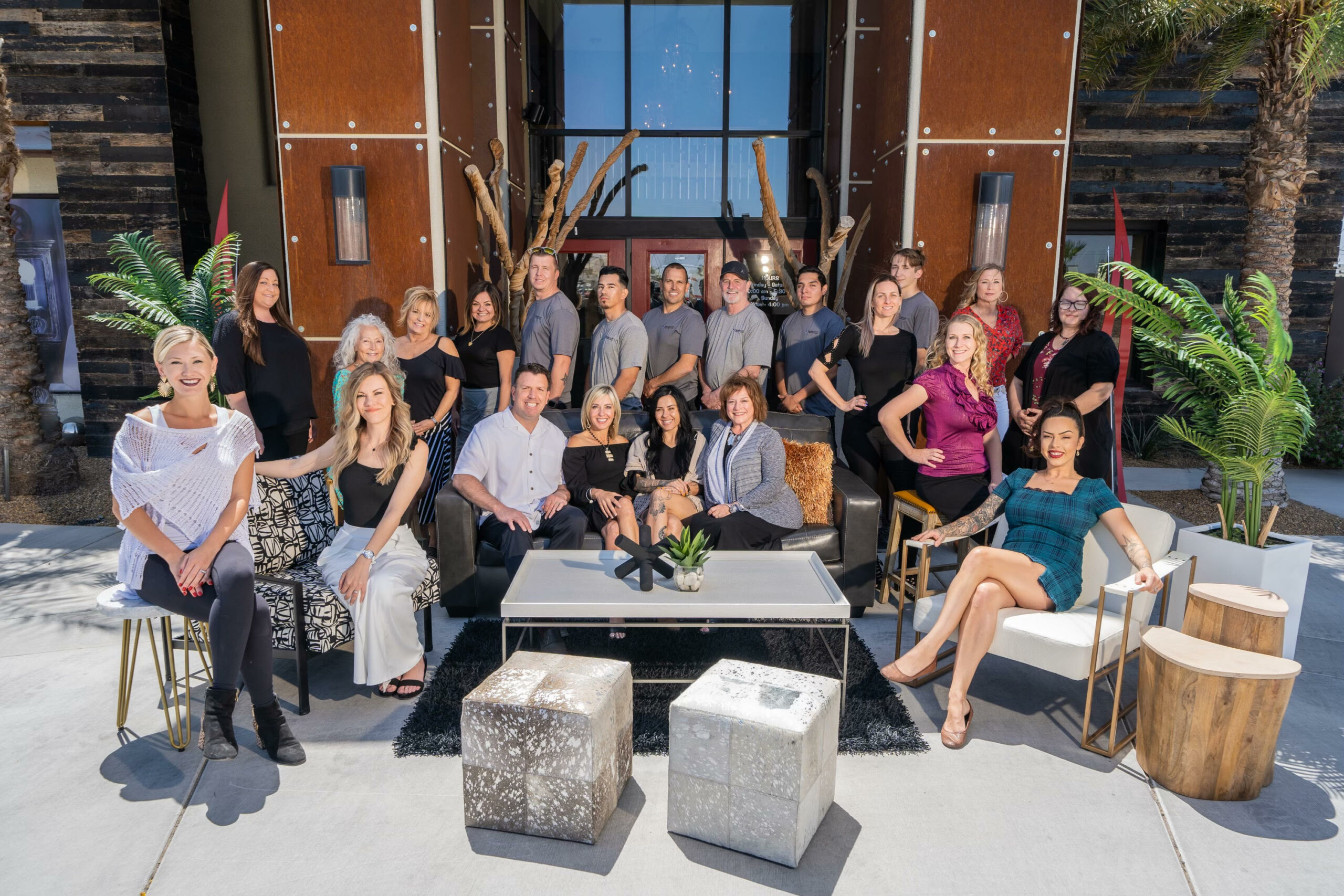 For decades, Michael Alan Furniture & Design, an independent retailer in Lake Havasu City, Arizona, has been known for warm customer service, a richly merchandised store, in-home interior design and parties that draw huge crowds throughout the year.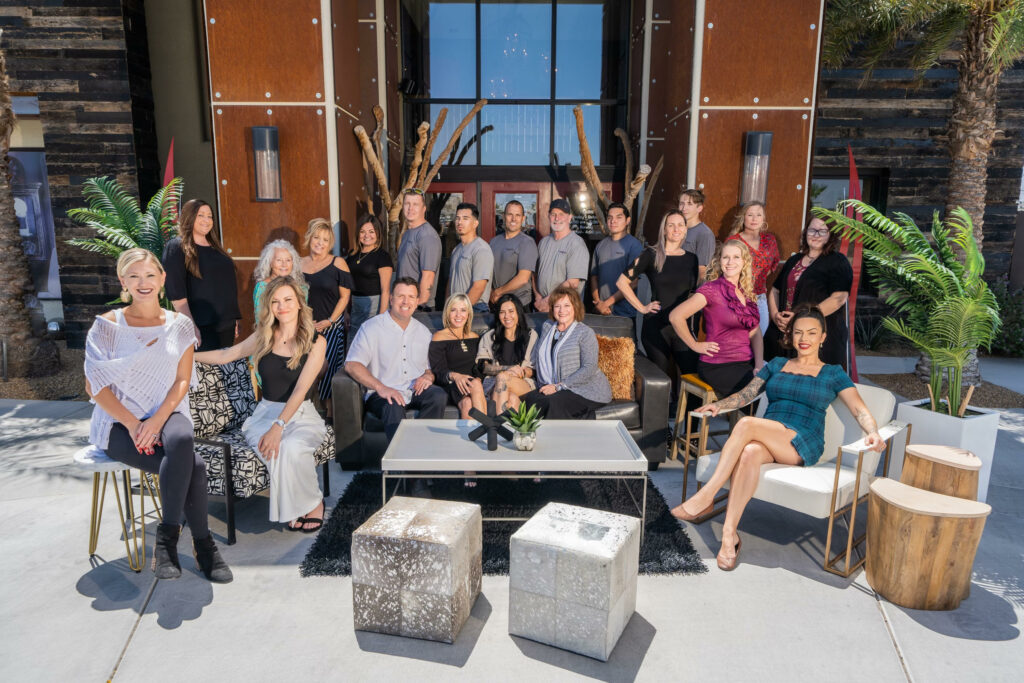 This summer, the retailer is venturing into something new, opening its first Michael Alan Furniture Outlet in July to appeal to younger shoppers and reach more of the steady influx of new arrivals moving to the area from California.
"We're always moving forward, and we're open to new ideas and continual growth," owner Chris Cooley says, , explaining that she didn't want to change the product mix or aesthetic of the original store, which continues to do well, so opening a new store that builds on the Michael Alan brand made sense.
The outlet "will have designer looks but at lower price points," offering a mix of furniture and accessories with "cleaner lines and more contemporary looks," Cooley says. She hopes it will attract younger homeowners, residents of the area's new "micro-home developments" and property owners furnishing a growing number of Airbnbs in the area — a metro triangle of about a quarter million people with Lake Havasu City at the center and Bullhead City, Kingman and Parker surrounding it. It's a spot rich with vacationers, retirees and, increasingly, those new arrivals from the Golden State.
"Millennials are going to be our biggest shoppers in the next 10 years or so. So, we're really wanting to attract that market. It's a very different customer base we're trying to reach," Cooley says.
The outlet "will be full line, like the original store, but with completely different stock. There'll be no crossover product, with the exception of mattresses" and it will carry a bigger assortment of youth furniture, she says. Vendors include Ashley, Fusion Furniture, Jofran, Legends Furniture and Steve Silver Co., among other brands. The outlet will offer product with starting and middle price points, leaving the higher end of the market to the original Michael Alan location. "Our goal between the two is to cover all price points, but in their own designated areas," she explains.
Merchandising, too, will be different: cleaner and more straightforward. The Michael Alan look is more traditional, with deeply layered and accessorized displays. "I have to keep my outlet hat on when I'm over there. Because I love the look of the main store — all the layering and accessories — but we're going for something different there," Cooley says.
Those differences in mind, Cooley is determined to offer the type of engaging, friendly customer service at the outlet as her 28-person team does at the namesake store.  "It's important that they experience our passion," she says.
Hallmarks of the original
It's that passion that has made Michael Alan successful. The retailer, which has racked up awards from the Lake Havasu City Chamber of Commerce and local real estate organizations and has been named Retailer of the Year by regional and national groups, has a loyal, engaged customer base that many retailers would envy. (More on that shortly.)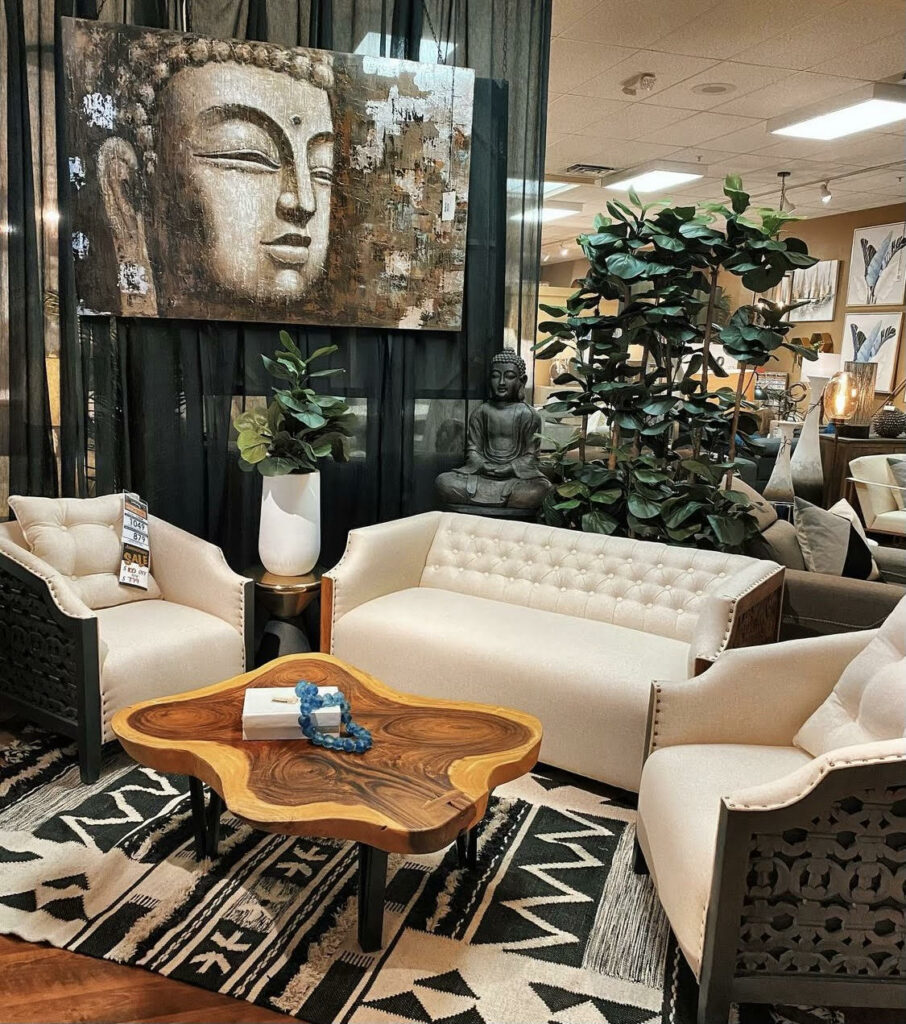 Cooley and her sister, Carrie, joined the family business in 1990. Back then it was an upholstery and mattress manufacturer with a retail side. They later bought their parents out, shuttering the wholesale side to focus on retail. Cooley's sister retired several years ago but now her daughter and her sister's daughter are working for the business, becoming the third generation of retailers.
Michael Alan carries everything from sofas, sectionals and recliners to living room and dining to mattresses and bedroom to outdoor and home office. "During the pandemic, we did get away from special ordering, which is our niche. We just couldn't get the product. But that's starting to open back up and that's really exciting," Cooley says. "That's a really fun part of our business."
Key vendors at the original store include Bernhardt (the retailer recently added Bernhardt outdoor), Canadel (a new dining vendor for the retailer), Classic Home, IFD, Jonathan Louis, Sunset West and Universal.
At the start of the pandemic, the store was closed for 30 days but business has been strong since and, like many retailers right now, Michael Alan is holding more inventory than usual, though Cooley expects that to continue because of the area's rapidly growing population and the outlet opening this summer. For those reasons, she's investing in a warehouse expansion, adding 15,000 square feet to a 10,000-square-foot facility. It will service the 24,000-square-foot original store and the 25,000-square-foot outlet.
Treating the customer as a guest and a friend
In addition to being able to order custom furniture for customers again, Cooley is glad to see another key aspect of her business returning: a full schedule of in-store parties and annual fundraisers.
Those include Sleepless in Havasu, which invites customers into the store from 6 a.m. on a Friday until 6 a.m. on a Saturday morning for a slumber party that raises awareness about breast cancer and funds for breast cancer screenings through the Cancer Association of Havasu. To date, the annual event has raised about $480,000.
The retailer also hosts huge parties, like a beer and bratwurst bash to honor its snowbird customers and the store's own roots. (The business' founders were originally from Canada.) And each year, it literally rolls out a red carpet to celebrate its customers, with staff cheering party attendees as they arrive. Hundreds of people typically turn out for these events, which promise a good time with no pressure to buy.
"We're excited to get back to events in the store, our wine-and-dines," Cooley says. "We haven't done many of those in last couple of years, so gearing back up is really exciting."
As part of its daily hospitality, the store offers wine and beer in the afternoons and evenings — and sometimes champagne in the mornings. And it has developed a reputation for its freshly baked cookies. Those went away with the arrival of Covid-19, but Cooley hopes to bring the treats back soon.
One pandemic change the retailer has embraced is offering customers by-appointment shopping.
Though it has a robust e-commerce site, Michael Alan really wants customers to come into the store to experience the customer service it prides itself on and to get inspired by the store's merchandising. The retailer started offering by-appointment shopping early in the pandemic and has adapted that to encourage online shoppers to make an appointment to shop in-store.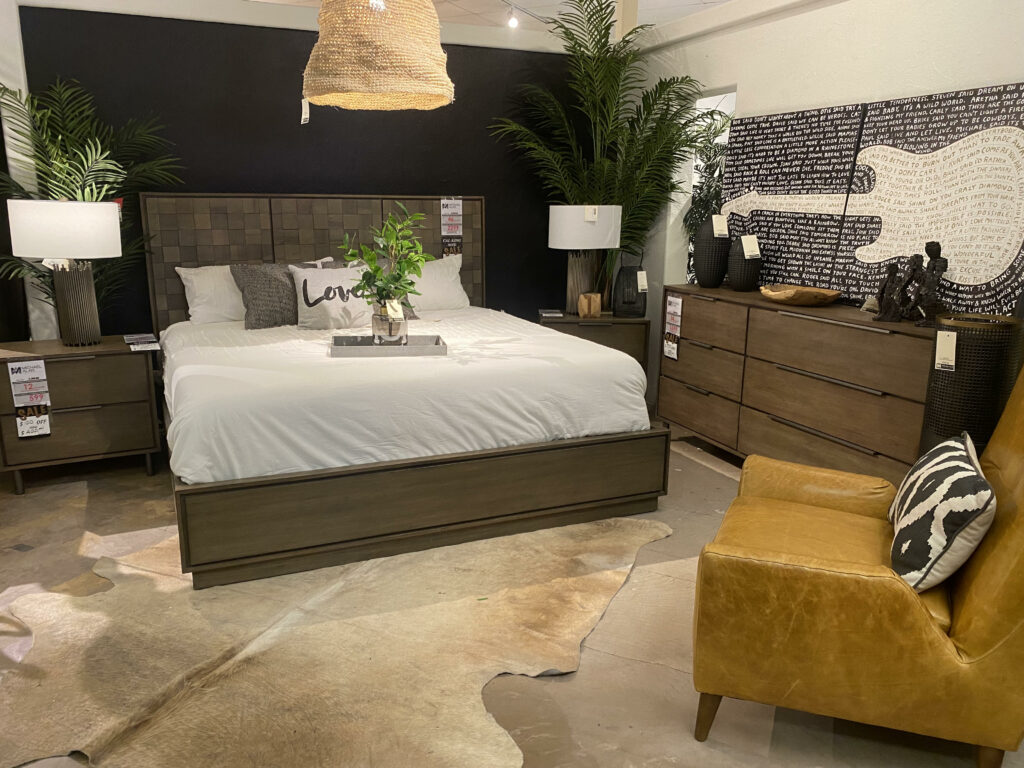 "We want to get them in here and experience the store. We tell them, 'If early mornings are better for you, we'll open up early and you'll be the only one in the store.' We do whatever it takes to make people feel special," Cooley says.
The appeal of in-home design
With the influx of new residents, Michael Alan's design service is more popular than ever, Cooley says, and the retailer promotes it heavily. The homepage of its website encourages visitors to make an appointment with one of its seven in-home designers before delving deeper into the site.
"At Michael Alan Home Furnishings, we know that researching, shopping, and choosing the perfect pieces for your home can be an intimidating process. We want you to know that we're here to help," the retailer promises. "… And don't forget — we offer an exclusive, FREE in-home interior design service to get you started."
About 25%-30% of the retailer's customers take advantage of its design services, and the number has been growing in recent years.
"Right now we're going a lot of full houses instead of just a room or two because people are coming and moving into brand new houses," Cooley says. "We have more and more people wanting to do a whole home at once instead of just in stages."
The service begins with a designer visiting a customer's home to discuss the scope of the project, how the customer wants the space to function, and the customer's design aesthetic, wish list for new furnishings and the budget. During the initial visit, the designer also photographs the space, takes measurements and inventories pieces the customer wants to incorporate into the new design.
During a follow-up meeting at the store, customers see the design (including scale drawings of the space with a furniture plan, fabric/rug/textile suggestions and layout/color options). When customers are comfortable with the design, they make another appointment to shop.
A smart touch that helps market the service to others: The retailer takes before and after photos and encourages customers to share with family and friends.
Cooley's favorite part — and the stage at which she gets most involved — is furniture setup and reveal day.
"Once the furniture comes in, our white-glove delivery team sets it all up. And I come with all the accessories — we do a separate budget for accessories," she says. "While we're doing all this, we send the customers to lunch, so that when they come back, we've got the music playing, the candles lit — and they walk into their new home."
"Our goal is to get it all done that day," she adds. "Sometimes we'll send two or three trucks out in the morning. Or, a lot of times, especially if we're doing the whole house, customers will just give us their keys so we can go in and out as we need. We have a big collection of customers' keys."