Milton & King collaborates with Bespoke Letterpress on wallpaper collection

The new Bespoke Letterpress Wallpaper Collection by Milton & King is an invitation into their whimsical world, inspired by vintage textiles, botanical prints, and their love of intricate patterns. Whether seeking to create a dreamy sanctuary or a playful environment, their wallpaper brings charm and personality to every wall.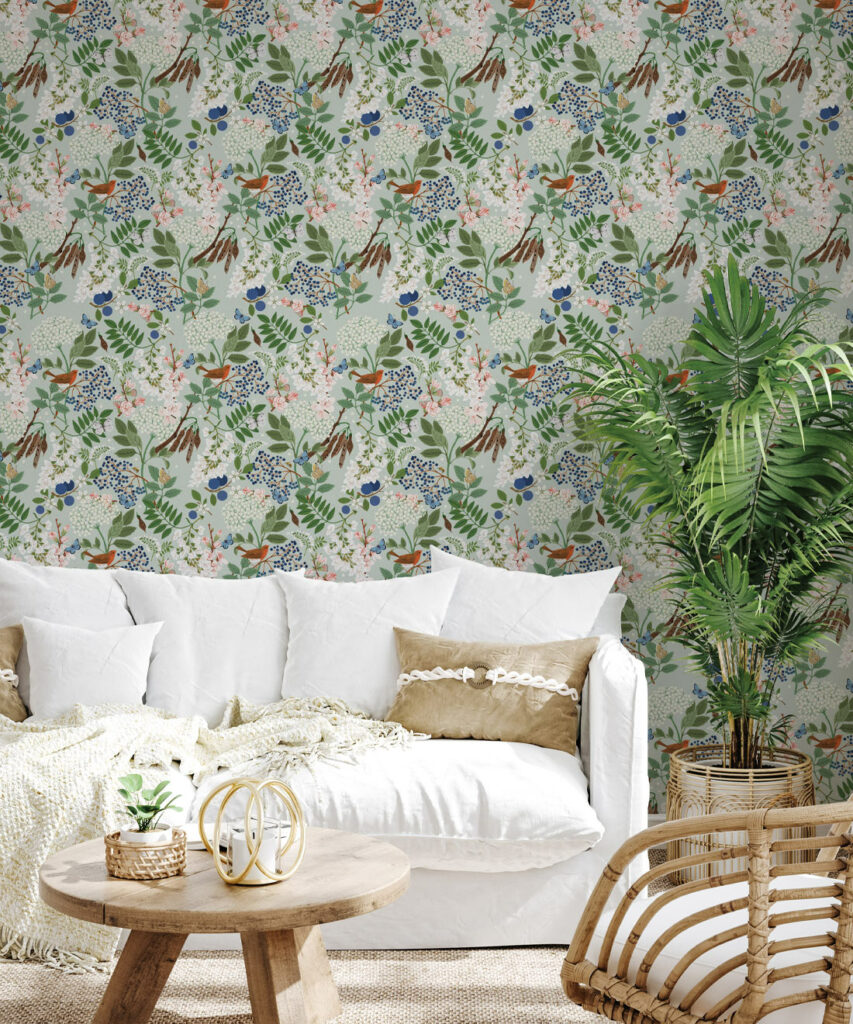 "Our collection of 18 designs draws inspiration from our stationery collections and features some of our most cherished prints from Bespoke Letterpress. Rooted in our passion for muted palettes, intricate florals, and captivating details that gradually unfold the more one gazes upon a design, our deep appreciation for tranquility, balance, and calm shines through.Our collection encompasses an array of delightful elements, including florals, fruits, birds, and charming little houses. These cherished design aspects hold a special place in our hearts, and we are filled with excitement as we anticipate seeing them grace the walls of homes in the near future!"

Alischia Hermann, Founding Director of Bespoke Letterpress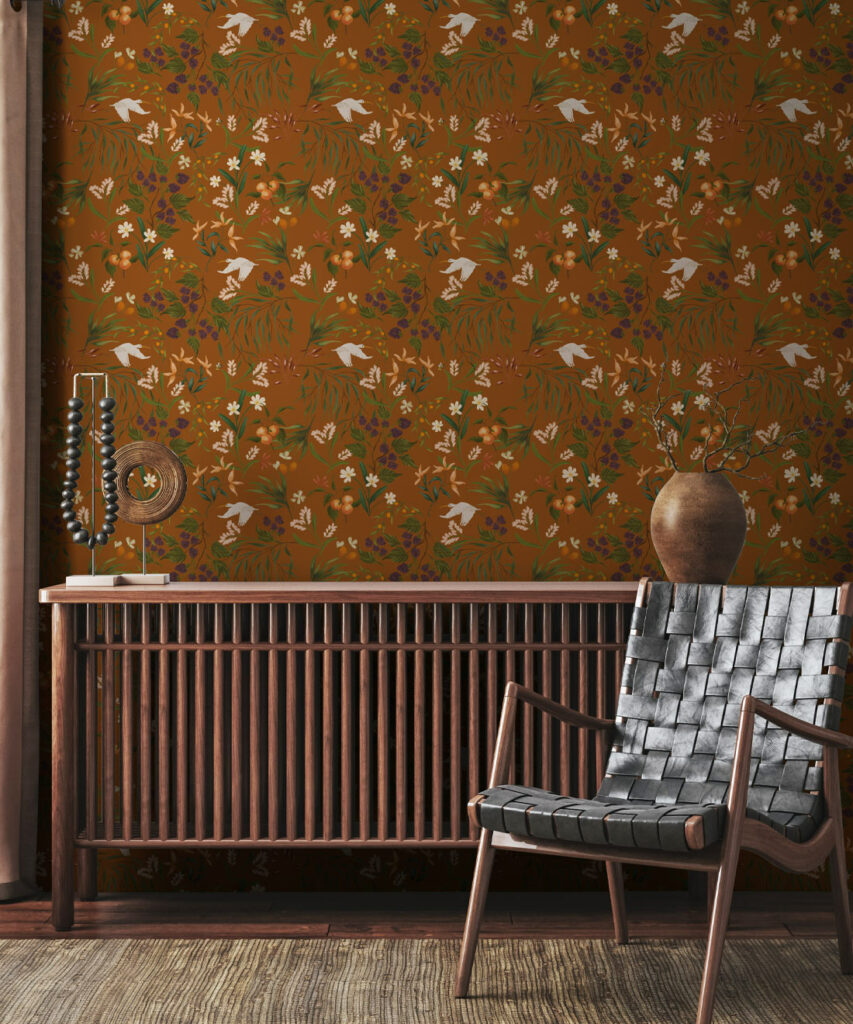 Ideas for using the Bespoke Letterpress wallpaper collection
"I'm excited to see our wallpaper designs being used to assist and inspire beautiful interiors. It's fascinating to think about the endless possibilities and how individuals can incorporate our wallpaper designs to express their personal style, create ambiance, and evoke moods. Whether in homes, offices, or other spaces, I can't wait to witness the creativity and imagination of users as they enhance their surroundings with our wallpaper designs!"

Alischia Hermann, Founding Director of Bespoke Letterpress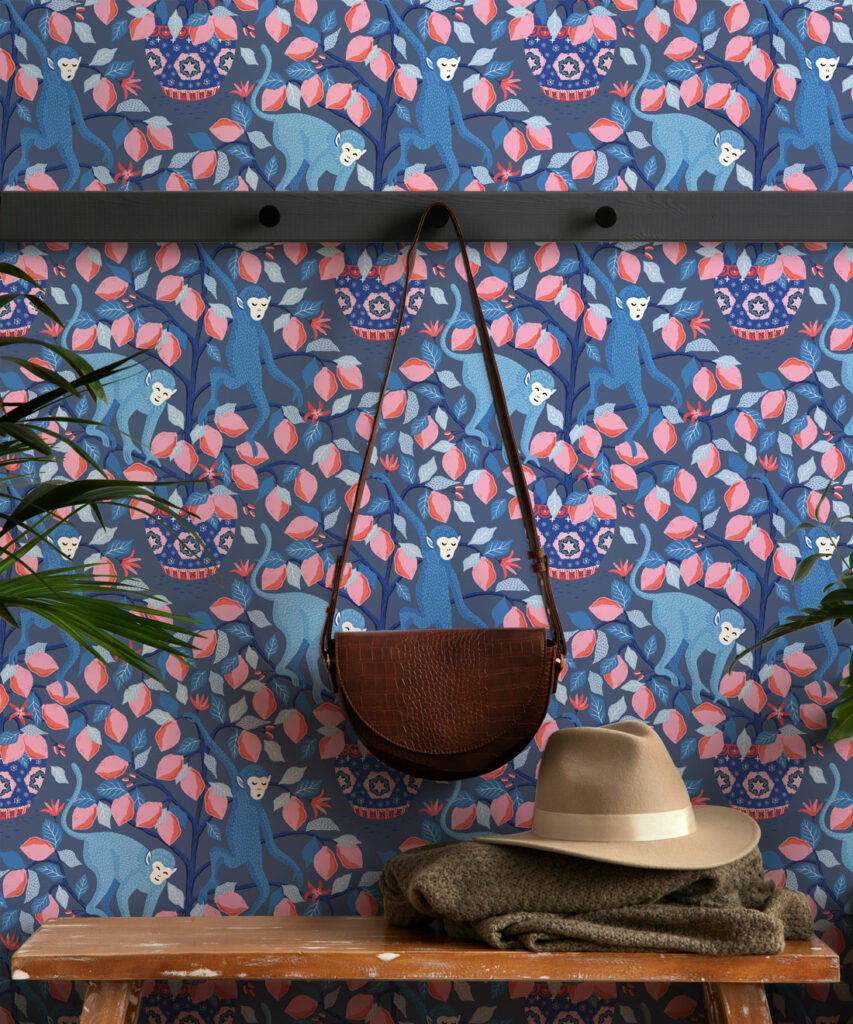 Dining experience: Create an intimate and inviting atmosphere in the dining room by combining it with vintage furniture, antique dishes, and soft lighting for a memorable dining experience.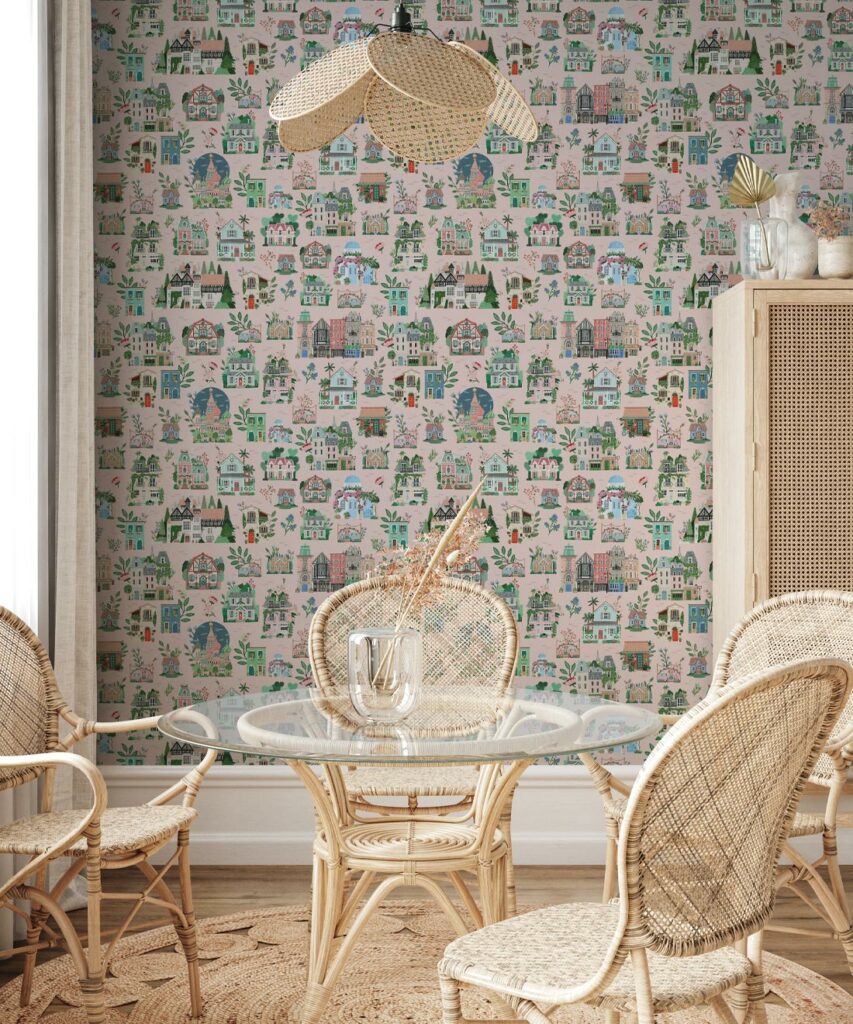 Revive vintage furniture: Breathe new life into old furniture using vintage-inspired wallpaper and botanical prints. Select a design that complements the piece, such as retro florals for a vintage vanity or botanical patterns for a worn-out cabinet. Apply the wallpaper to surfaces or drawer fronts, and protect it with a sealant to create a unique and eye-catching statement piece.
In charming commercial space: Whether it's a cozy café, an elegant restaurant, or a boutique hotel, incorporating Bespoke Letterpress Collection wallpaper can enhance the overall aesthetic. In a retail environment, these wallpapers add a touch of elegance and create a visually appealing backdrop for displaying fashionable items. The vintage charm and botanical motifs infuse the boutique with a unique personality that reflects the style and sophistication of the brand.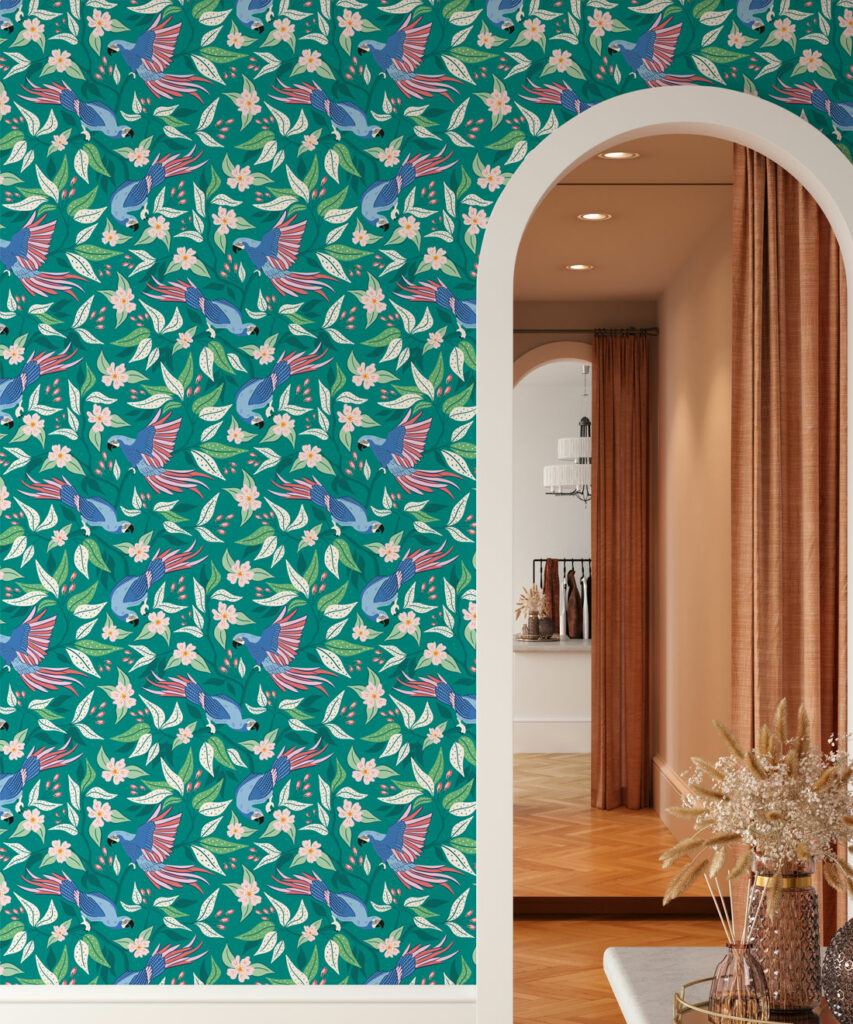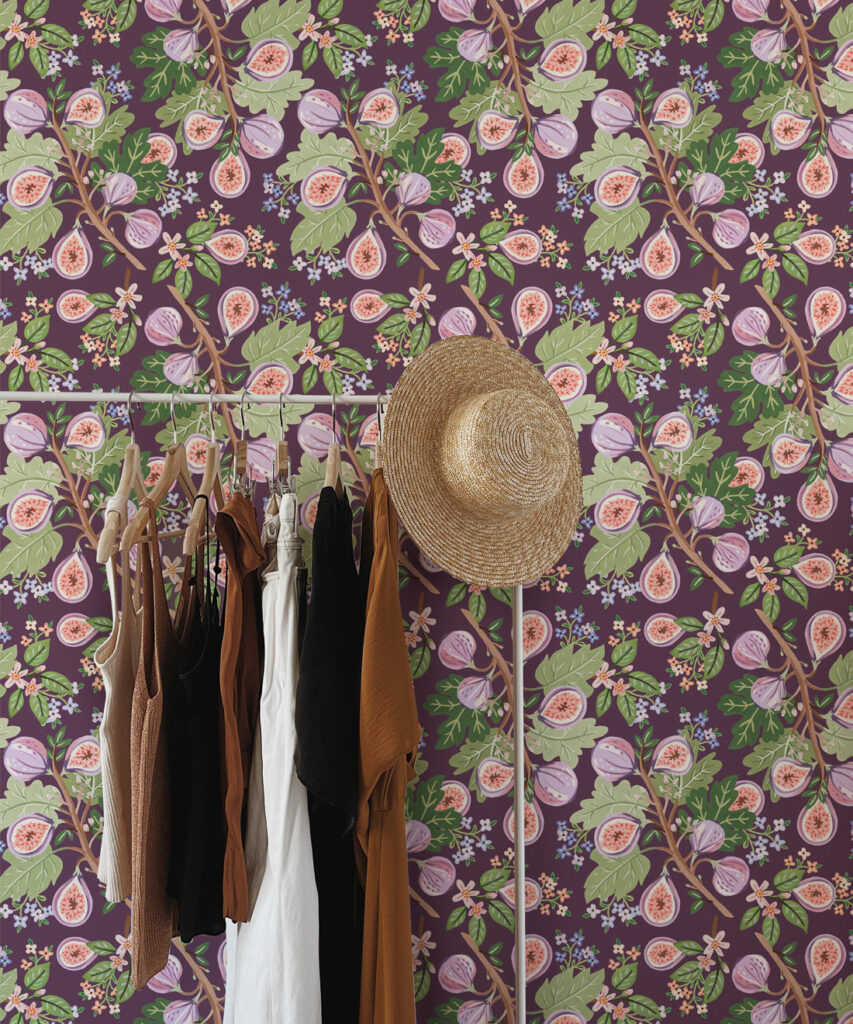 On ceilings: Don't forget the fifth wall – the ceiling! Transform it with vintage-inspired wallpaper featuring botanical prints. Choose soft pastels, intricate botanical motifs, or whimsical designs to create an overhead visual treat. This unexpected touch will elevate the overall ambiance and infuse the room with nostalgic charm.
Enchanting entryway: The entryway sets the tone for the entire space. Welcoming guests with an immersive wallpaper can create a memorable first impression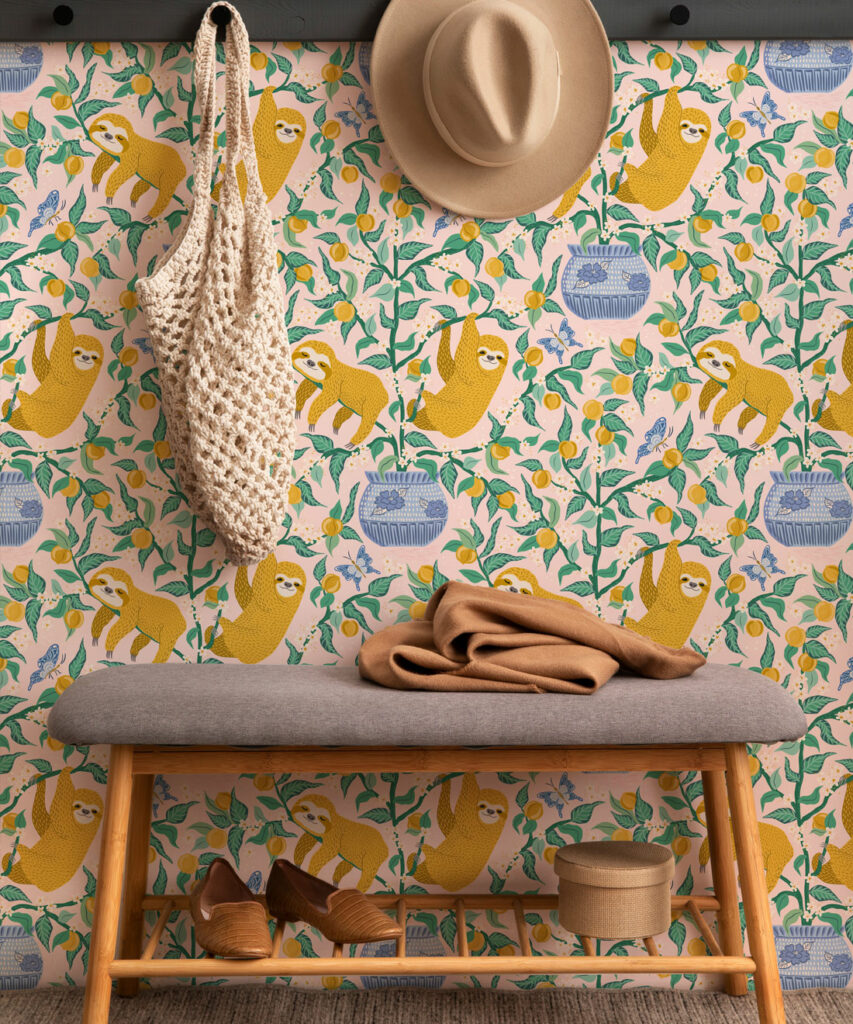 Vintage-inspired office: Revamp a lackluster office by opting for patterns that complement existing fixtures and colors. Transform an office into a vintage-inspired sanctuary that transports you to an era of elegance and sophistication.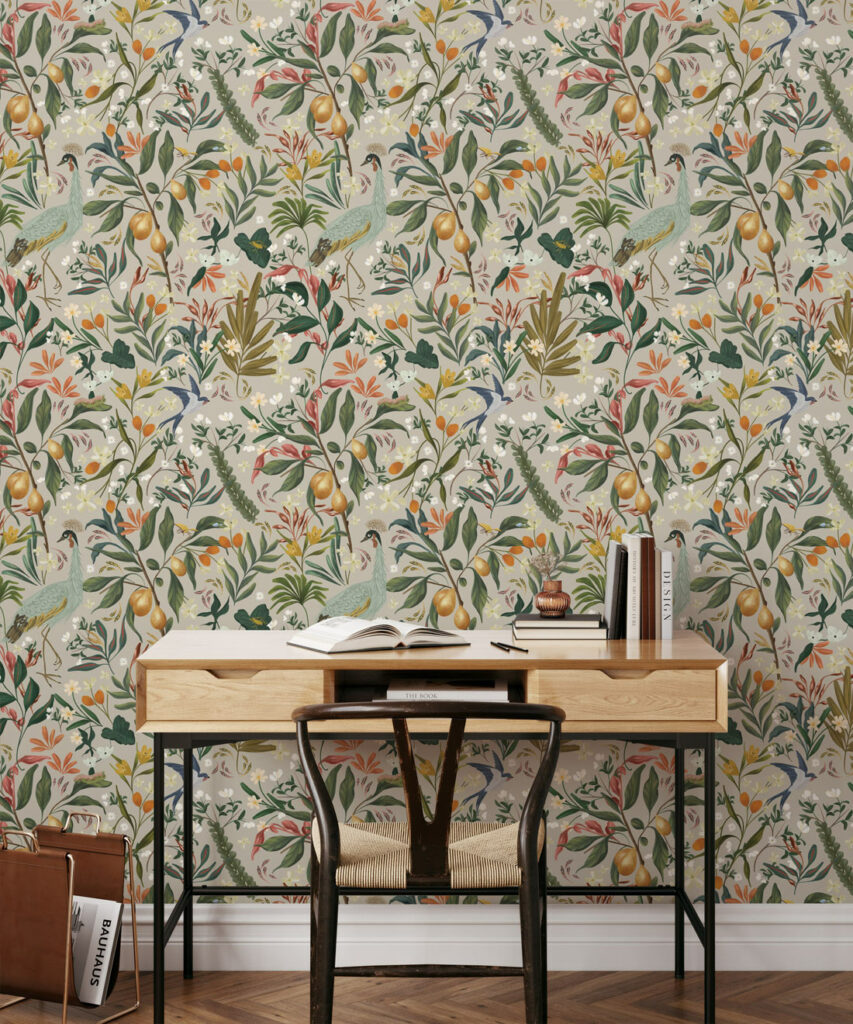 About the Bespoke Letterpress Collection
The debut Bespoke Letterpress wallpaper collection showcases sophisticated and modern designs created by Alischa Hermann, the Founding Director, from illustrations by global artists Nancy Noreth, Vivian Hasenclever, Oana Befort, and Hoglet & Co. Recognizable designs like Cranes, Strawberries, and Peacock, previously featured in the Bespoke store, are included in this collection. Intricately drawn flora and fauna, ranging from monkeys and sloths to herons, flamingos, and more, are beautifully intertwined with delicate florals and fruit trees in the new collection.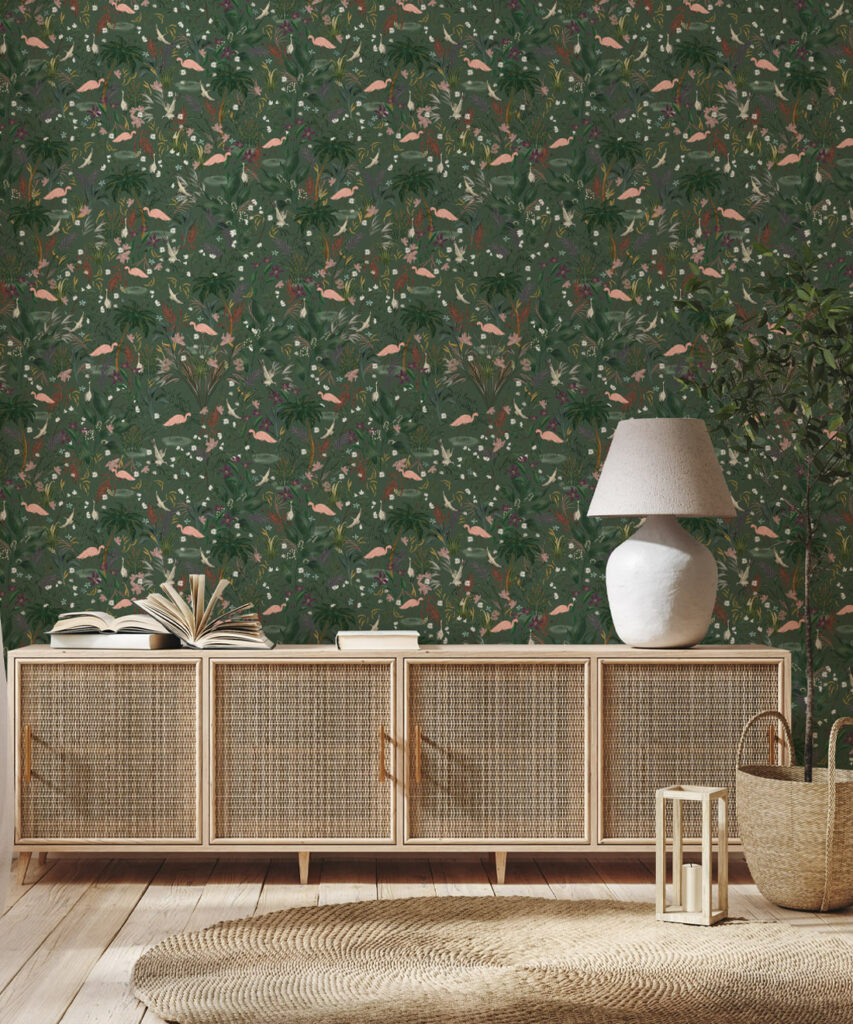 About Milton & King and their sustainability initiatives
Founded in 2008 by brothers Richard and Bryce Capp, Milton & King is a luxury wallpaper company founded with the mission of making the transformative power of design through wallpaper accessible to all. The brand uses state-of-the-art on-demand production techniques in order to minimize waste and reduce environmental impact.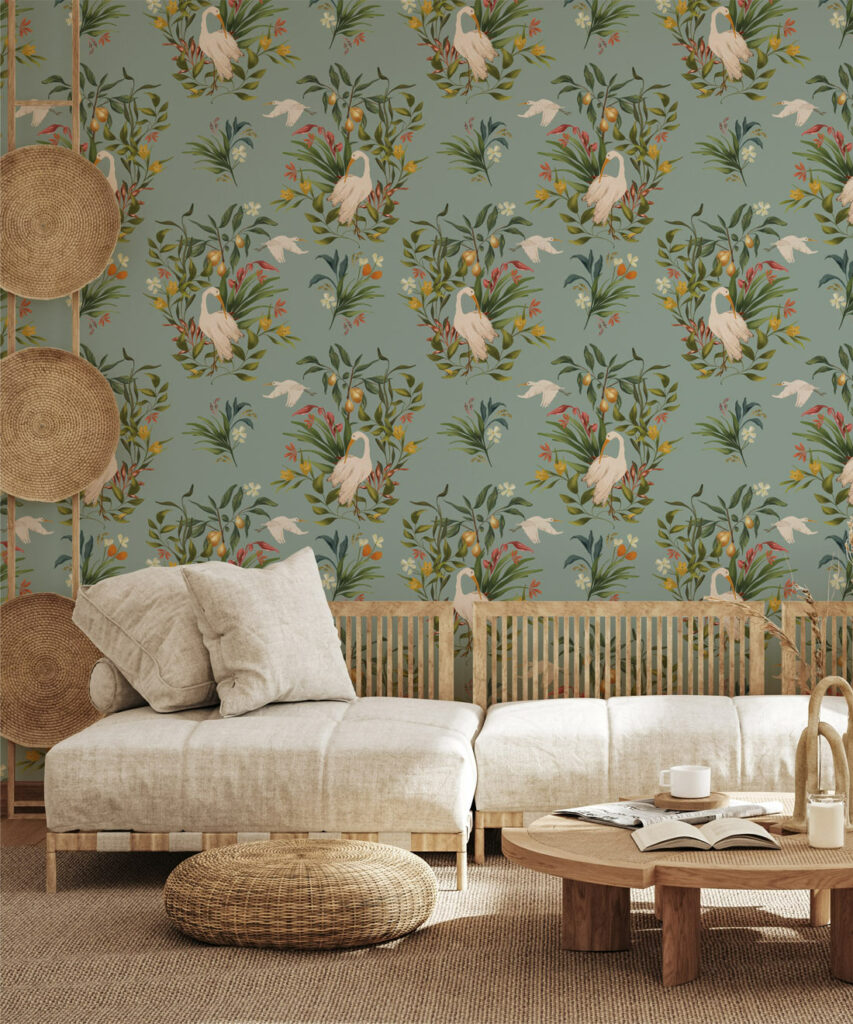 "Sustainability is a huge component for Milton & King. The production model is based around a digital database, allowing for a reduction in physical footprint and overall wastage without the need for warehouses to store stock. The paper itself is 100% PVC free from FSC certified mills and use water-based ink, making the products one of the most sustainable wallpapers available on the market"

Bryce Capp, Head of Product and Brand, Milton & King
The brand's offerings include over 700 unique designs that cater to every budget and taste, drawing inspiration from art, nature, and fashion. Milton & King's competitive edge lies in the brand's combination of high-quality luxury wallpaper designs, sustainability, and customer support. With worldwide shipping and a strong digital presence, Milton & King also has a showroom and brick and mortar location within the Dallas Design District.