Muuto introduces Relevo rugs by Studiopepe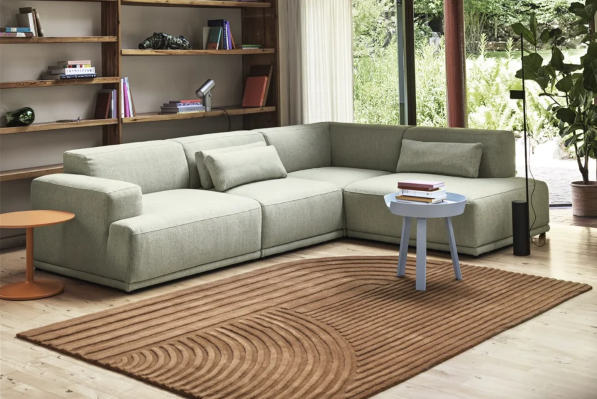 Scandinavian home design brand Muuto will begin offering Relevo rugs in collaboration with Milan-based Studiopepe later this month.
​Featuring a unique shape with a single rounded corner and swooping geometric patterns, Relevo rugs (named after the Latin word for "relief") are sculptural, with groves that create the illusion of a two-tone rug. Each rug is hand tufted of 100% New Zealand wool, trimmed to varying pile heights for a tactile underfoot experience. The rugs will be available on Muuto's North American e-commerce site in mid-February.
"The Relevo rug came to be as it often does — on the drawing board with paper and pencil. We like to create a whole story around a project, this time with a rug that could be a sculpture in its own right, virtually changing the perception of a room. Relevo's swooping lines were inspired by land art and its sometimes furrowed, hypnotic paths in the soil," say Arianna Lelli Mami and Chiara Di Pinto, co-founders of Studiopepe, a design, architecture and creative direction firm.
The new line is Muuto's first tufted rug offering. The company also offers seating, tables, outdoor, lighting and accessories with items available at Design Within Reach retail showrooms in Connecticut, New Jersey, New York and Washington, D.C.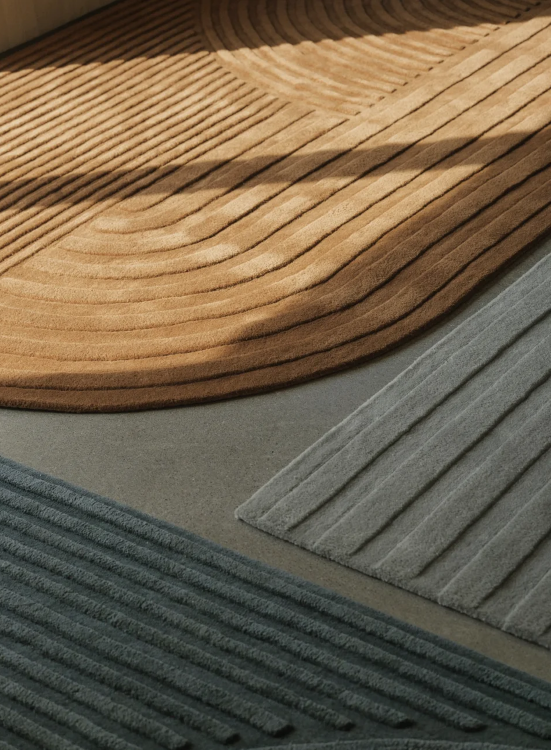 The Relevo rug line is available in two sizes and four colorways. The Studiopepe designer duo describes the design as an imagined cross-section of Scandinavian and Italian design. "There is a wonderful tension between Scandinavian and Italian design – both emphasize simplicity with a meaning. Often, it is marked by a particular interest in enduring materials, one that we deeply relate to as we aspire to design objects made to last and only become more beautiful with time," they say.