San Francisco Design Week "Plot Twist" June 6-11, 2023

(June, 2023 – San Francisco, Calif.) San Francisco Design Week (SFDW) returns for its 17th edition from June 6-11 with a series of in-person talks, gatherings, tours, and online programming, bringing people and ideas together across the region. Celebrating with the transformative theme "Plot Twist", the design festival highlights the Bay Area's global reputation of design leadership and its distinct culture of innovation, one which advances the lives of billions of people across the world. This year's timely concept is an opportunity to gather and discuss inspiring stories through the lens of design – complete with unexpected turns, chance encounters, bold characters, and thrilling outcomes. Design visionaries from some of the region's leading tech firms discussing current design debates include: Uber, IBM, Accenture Song, IDEO, and many others.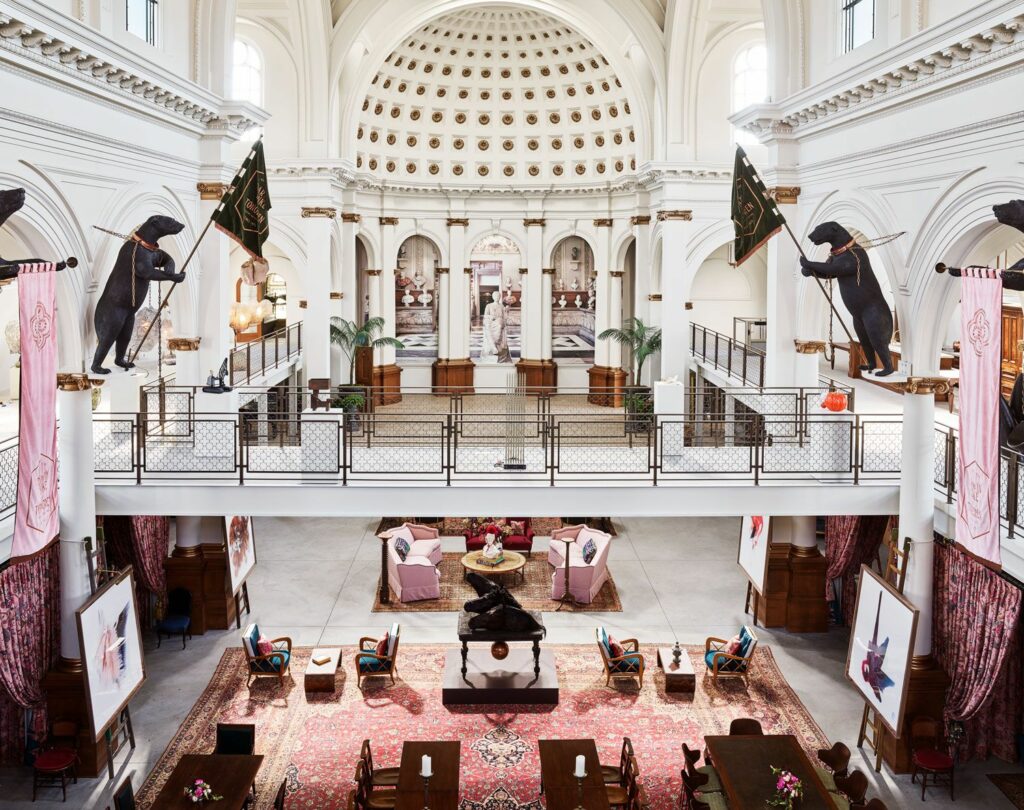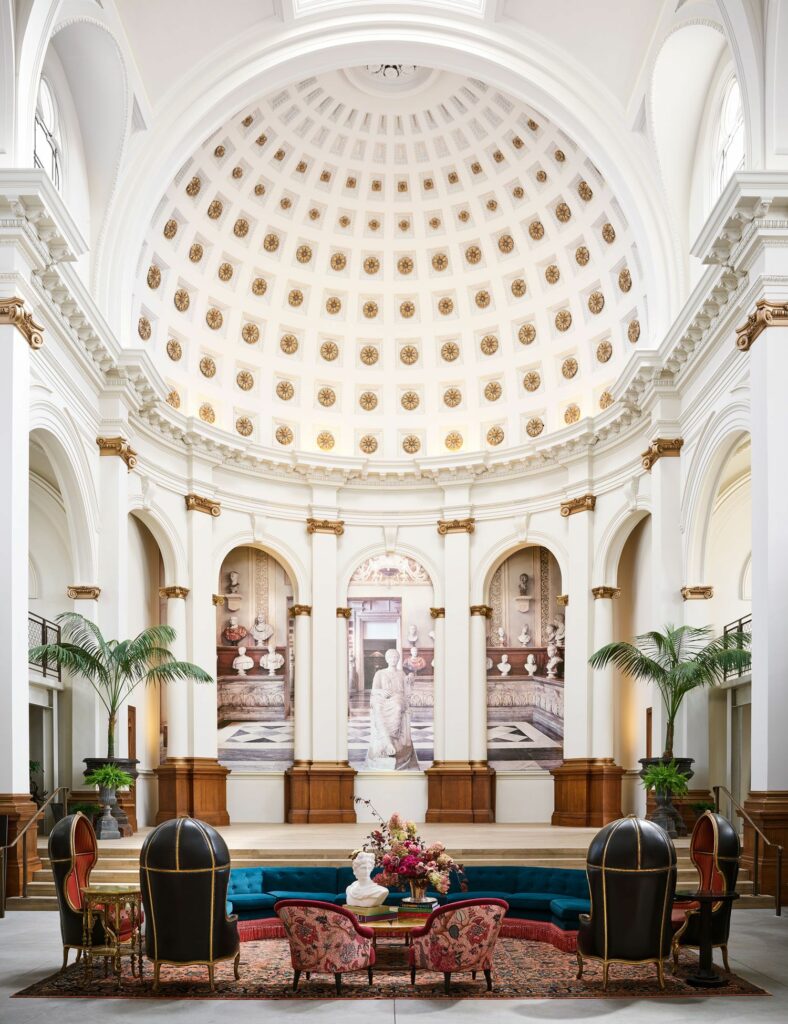 San Francisco is a city built on twists and turns around a convergence of factors: a strong culture open to new ideas, extensive research and development, a long history of investor start-up funding, all of which have created the ripe conditions for its flourishing world class design leadership. Whether intentional or unexpected, change in these factors presents new opportunities for invention and creativity.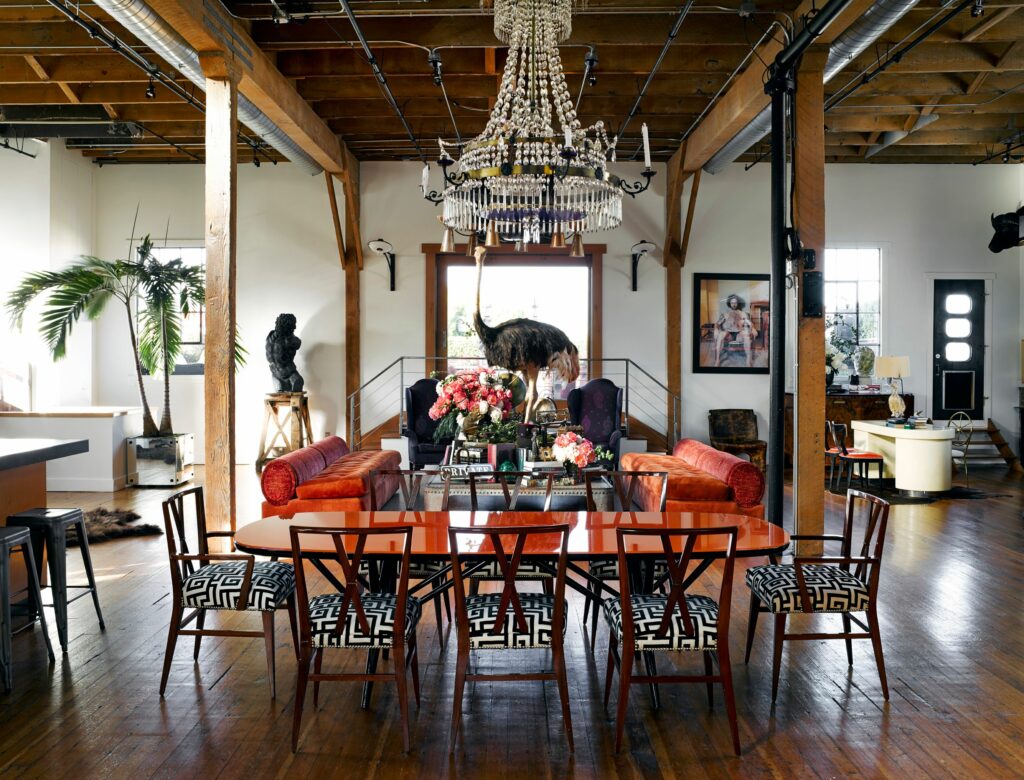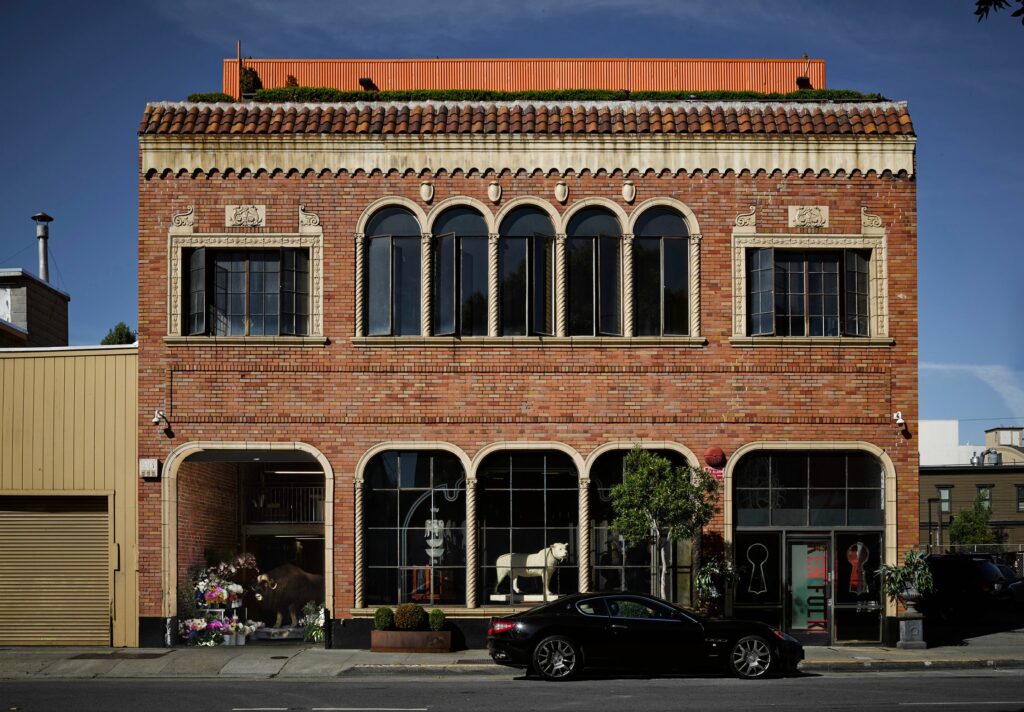 The Bay Area boasts a legacy of fostering creativity in the digital realm. The festival explores the Bay Area's "secret sauce" of entrepreneurship and innovation, and how design plays a pivotal role within it.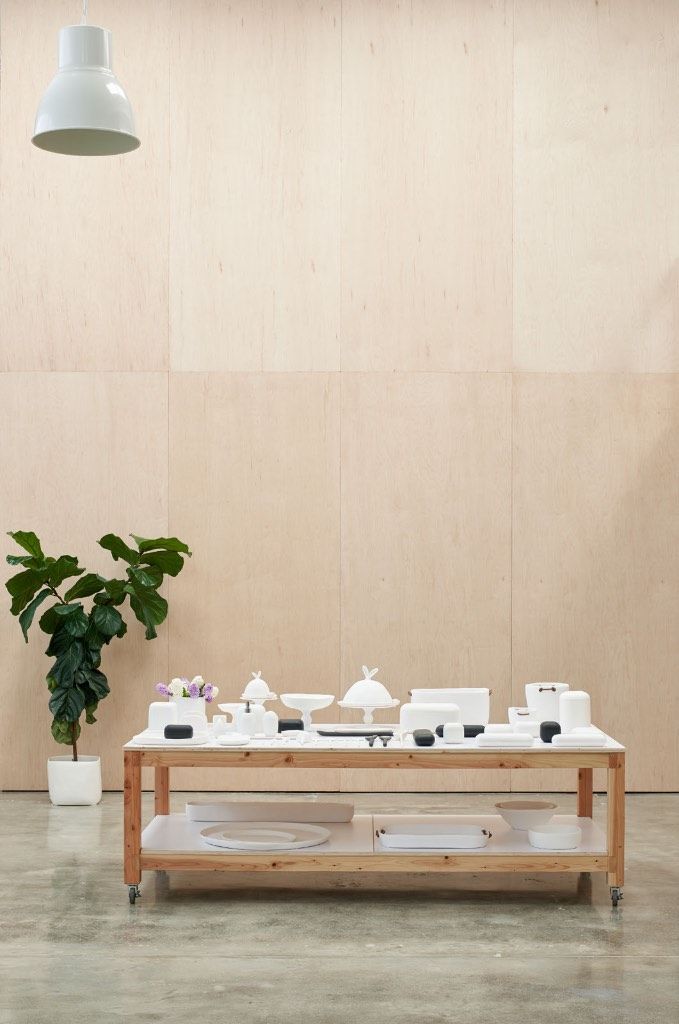 "Understanding the factors contributing to the Bay Area's success, and the shifts taking place, presents exciting new opportunities, and a cause for celebration. The Design festival gives access to fresh ideas and vital conversations regarding emerging technology and how design plays a transformative role in shaping our future." says SFDW Executive Director Dawn Zidonis. "The Bay Area is the birthplace of some of the world's most influential tech companies whose impact affects billions of people on a daily basis. By sharing resources, we're giving access to ideas born here in the Bay Area region."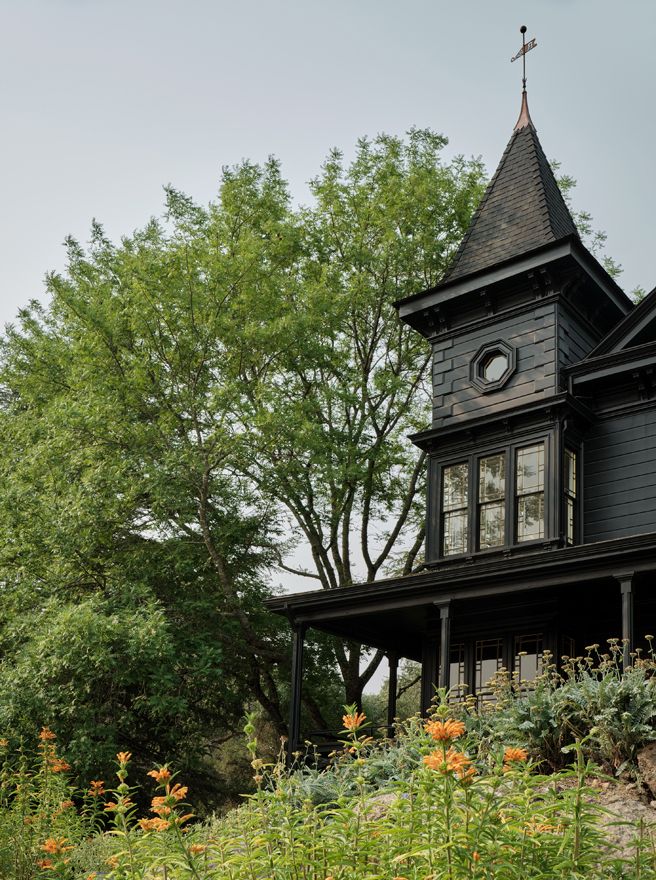 All-Access One Pass $59; Students/Educator $40
(unless event is noted otherwise: some have a per event ticket price and some are included in the One Pass price). Visit www.sfdesignweek.org/attend-get-tickets/
SFDW 2023 Highlights include:
ARTIFICIAL INTELLIGENCE
Onur Yüce Gun: The In-Between is the Best Place to Be At (AI, Computational Design, Digital Manufacturing)
Produced by SFDW. Sponsored by New Balance.
Venue: FourOneNine 419 10th Street San Francisco, CA June 6, 4:15pm – 5:15pm
The lecture offers an exploration of the future of design from a human-centered digital computation perspective. Aligned with the event's theme "Plot Twist", this lecture will emphasize the importance of embracing change and the unexpected, as a fundamental aspect of design thinking. The lecture will portray computational design by drawing on accomplished projects ranging from tall skyscrapers to 3D-printed shoes. It demonstrates how elements intertwine with the human experience and the concept of getting lost.
Designing the Future: Experiments in AI
Produced by IDEO& IDEO.org
Venue: IDEO 2525 16th Street, San Francisco CA
June 9, 5:00pm – 9:00pm
Walk through IDEO's gallery of AI experiments, hear from its clients, advisors, and designers on where our emerging technology future might take us.
Us vs Them
Produced by PA Design, formerly Astro Studios
Venue: PA Design 348 6th Street, San Francisco CA
June 7, 8:00pm – 11:00pm
PA San Francisco's thought-provoking event (formerly Astro Studios) explores the intersection of AI technology and design. Attendees will experience a competition between human designers and AI tools, and explore a showcase of AI technology and interactive events that demonstrate the latest trends in design.
Jam Session: Co-Creating a Code of Ethics in AI and Other Rising Technologies
Produced by frog studio
Venue: frog studio, 427 Brannan Street, San Francisco CA
June 7, 5:30pm – 7:30pm
At this pivotal moment, the rise of ChatGPT and other AI-powered products and services have illuminated countless questions about how, when, and why we should use these rising technologies. Brought to you by frog's Service Design team, they share their team and methodologies with creatives, technologists and forward-thinkers as they co-create a code of ethics around the increasingly ubiquitous, and intelligent technologies that are making their way into our day to day worlds.
Legal x Design: Legal Considerations for Designing with Generative AI
VIRTUAL EVENT Produced by Zoom
An engaging panel discussion that delves into the intriguing world of generative AI and the critical copyright and intellectual property (IP) considerations it poses for designers.
Hey Siri, Let's Talk AI with Adam Cheyer, Co-Creator of Siri
Produced by Whipsaw
Venue: Whipsaw 55 Mississippi Street, San Francisco CA
June 9, 3:30pm – 5:30pm
Discover the future of AI and Design with Adam Cheyer, founder of Siri, renowned pioneer and thought leader in the field of artificial intelligence at this thought-provoking talk on AI, the most impactful and transcendent technology the design world has ever seen. This event is a must-attend for anyone interested in staying ahead of the curve in the fast-paced world of AI and its effects on design.
START-UPS, MERGERS & ACQUISITIONS
Design x Venture Track – A Rollercoaster Ride: A Design x Venture Panel with Founders & Funders
Produced byCreative Capital
Venue: FourOneNine 419 10th Street, San Francisco CA
June 6, 10:00am – 11:00am
SFDW 2023 has a rallying cry as its theme this year: Plot Twist (Embracing change and taking charge). As part of this year's theme, the design festival is launching a Venture Track for one of the most creative acts of all—entrepreneurship. The Design x Venture Track will feature a series of events around design, startups, and venture, and topics include the in-and-outs of starting a company, fundraising, and angel investing.
Designing a Merger or Acquisition
Produced by Uber
Venue: Uber 1655 3rd Street San Francisco CA
June 7, 3:00pm – 5:00pm
A two-hour talk organized by Uber, panelists will explore scaling up and forming sub-teams resulting from a merger or acquisition, and eventually investing in a centralized design system. Panelists will discuss key user experience methodologies that can help design teams who find themselves in similar situations.
PLANT-BASED MATERIALS
Biofabrication Workshop: Grow a Mycelium Object with 10th Floor Studio
Produced by 10th Floor Studio
Venue: The Archery 498 Alabama Street San Francisco CA.
June 10, 2:00pm – 4:30pm. Workshop Ticket: $120
Grow fungi into a household object. Led by conceptual art studio "10th Floor", the workshop will teach the basics of choosing appropriate types of fungi, and how to create an object using a mold form. Participants assemble and take home their customized bud vase mold, ready for the mycelium to grow and firm up over the following two weeks. The workshop aims to demonstrate how fungi can help us transition away from synthetic petroleum products.
Gantri & Bay Area Made Present "The Locally Crafted Home": A Celebration of New Lighting and Design Talent
Produced by Bay Area Made & Gantri
Venue: Gantri 320 10th Street San Francisco CA
June 10th & 11th, 11:00am – 5:00pm
As a central focus of the two day event, the lighting brand Gantri will be introducing its newest collection, the Summer 2023 Independent Creator Release of 3D printed designs made from plant-based materials, and the "Bay Area Made: The Locally Crafted Home" installation will showcase over 30 of the Bay Area's finest makers including Heath Ceramics, Biome, Model No, FYRN, Concreteworks and more.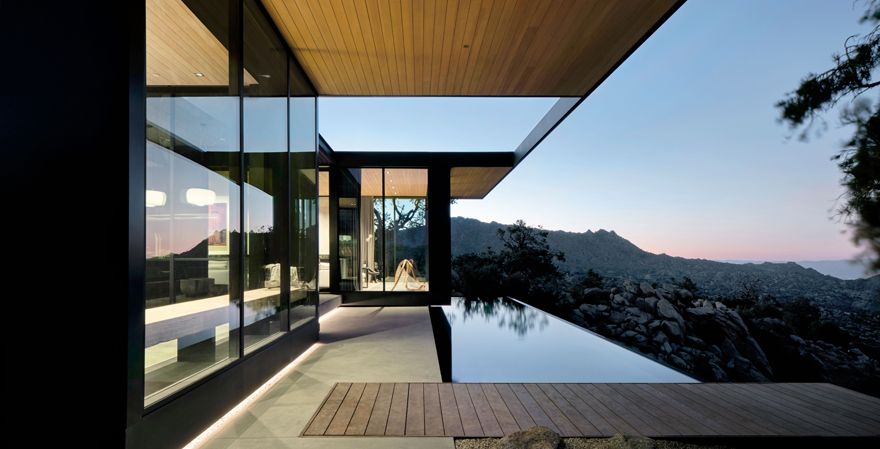 CLIMATE ACTIONS
Revolution Road: Designing a Driverless Future
Produced by Cruise
Venue: JAX Vineyards Tasting Room 326 Brannan Street San Francisco CA
June 7, 4:30pm – 6:30pm
The team at Cruise, a San Francisco-based self-driving car company, discusses designing the cutting edge of autonomous vehicles and the new era of transportation on our city streets.
Risky Business: Climate Change, Design, and Avoiding Unforeseen CircumstancesProduced byClimate Designers
Venue: California College of the Arts (CCA) 450 Irwin Street San Francisco CA
June 7, 6:00pm – 8:00pm
The conversation organized by California College of the Arts will highlight helpful perspectives and techniques for considering the potential impact of the work we do as designers, innovators and problem-solvers, addressing our climate change emergency.
Climate Action (Design) Bootcamp: Designing Climate-Focused Products, Services & Business Models
Produced by MBA in Design Strategy (CCA)
Venue: VIRTUAL – OR – IN PERSON at California College of the Arts (CCA) Blattner Hall 75 Arkansas Street San Francisco CA
June 7, 10:00am – 12:00pm
A two-hour workshop organized by California College of the Arts (CCA) explores climate change and the urgent need for innovative solutions that reduce its impacts. Participants will learn how to design climate resilient products and business models.
SAVING SAN FRANCISCO
Can Art & Design Save the City?
Produced by LMNL x The Archery
Venue: The Archery 498 Alabama Street San Francisco CA
June 8, 4:00pm – 7:00pm
Can art and design save the day, not only bringing people back to San Francisco but also creating a vibrant culture. After two decades of an exodus of art and design professionals, places and resources, which subsequently worsened during the pandemic, what lessons can be drawn from other cities such as downtown LA or The High Line Park? Using art and design as strategic drivers for community and commerce will be discussed in a panel discussion presented by design firm LMNL x The Archery.
ENTERTAINMENT
Musical Performance + Story Telling with the Paula Marengo Ensemble
Produced by SFDW
Venue: FourOneNine 419 10th Street San Francisco CA
June 6, 6:15pm – 8:00pm
An evening of music and storytelling with a musical ensemble comprised of designers Everett Katigbak (guitar, current Executive Producer and former Designer at Stripe and formerly Pinterest and Facebook) and Paula Marengo designer and two-time finalist in the Eurovision Contests, in Spain and Switzerland. Hear stories and conversations about design passions and side hustles.
IBM Design Presents… SF's Best "Worst Design" Challenge
Produced by IBM
Venue: IBM San Francisco 425 Market Street San Francisco CA
June 7, 3:00pm
In this fun, light-hearted design jam, the IBM design team challenges participants to view the design process in a new way. Plot Twist: design jam participants will compete to design uniquely 'un-user-friendly' solutions. "The mental equivalent of standing on your head", this design jam allows designers and participants to take what they do for their day job and see design from a fun, new perspective. Food, swag giveaways, and networking opportunities.

DESIGN HIGHER EDUCATION /CAREERS
Design 101 – Design Basics for Novices
Produced by San Francisco State University School of Design
Venue: San Francisco State University, School of Design 1600 Holloway Avenue San Francisco CA
June 6, 1:00pm – 4:00pm
A three-hour workshop organized by San Francisco State University, School of Design, gives high school students, community college students and anyone else interested in design a chance to explore the principals of design through a hands-on session, including creating zines, buttons, and packaging.
Break it Until you Make It! The Egg Drop Challenge Using Sustainable Materials
Produced by San Francisco State UniversitySchool of Design
Venue: San Francisco State University, School of Design 1600 Holloway Avenue San Francisco CA
June 6, 2:00pm – 4:00pm
Experience techniques of design and arts through hands-on activities using simple tools and sustainable, recyclable, reused materials (provided). Participants of all ages and walks of life will be divided into teams and challenged to design ways to prevent an egg from breaking when dropped from a height of 12 feet! Teams will draw, plan, and build prototypes, working collaboratively under the guidance of design professors from SFSU, followed by a half hour tour of the School of Design facilities.

Creating Beauty
Produced by Tina Frey
Venue: Tina Frey Design Studio 1485 Bancroft Avenue San Francisco CA
June 7, 4:00pm – 7:00pm
Designer and artist Tina Frey shares her inspiring personal journey from a childhood of creativity to an initial career in finance, leaving it all behind to start her own product design studio.
Twist and Transform: Exploring Future Concepts and Career Pathways
Produced byAccenture Song
Venue: VIRTUAL – OR – IN PERSON at Salesforce Tower 415 Mission Street San Francisco CA
June 7, 6:00pm – 8:30pm
Accenture Song's 3-part event opens with activities that harness co-creation models of design with generative AI, followed by a panel discussion about 'Finding, Surviving & Thriving in your career'. The final Show-and-Tell discussion encourages participants to discuss their experiences during a presentation about this emerging technology: an "Exo-Breast" prothesis for cancer survivors, appearance modification, and gender-confirming surgery patients.
De.Coded. Creating a Human Atlas of Silicon Valley with Studio Sutherl& Produced by Studio Sutherl&
Venue: FourOneNine 419 10th Street San Francisco CA
June 6, 3:00pm
Join a talk by Jim Sutherland of UK-based Studio Sutherl&, exploring mapping community through oral history, portraits and ancestral DNA. Human Atlas is a social-impact art platform founded by artist Marcus Lyon. Its projects are research-based, interdisciplinary explorations of the people of a specified geography. Studio Sutherl& has designed a Human Atlas of Brazil, Germany, Detroit, and now Silicon Valley.
MISCELLANEOUS
The Design Language of Belonging – IDEO
Produced by IDEO.org
Venue: IDEO.org Lion Building 320 Florida San Francisco CA
June 9, 3:00pm – 4:30pm
What does it mean to design spaces that evoke belonging? In this IDEO workshop, an investigation into what belonging means and how it manifests in our physical spaces is explored. Through creating a shared language of "patterns," IDEO reveals how the discovery of design principles can be applied across our environments, collaboratively pushing the boundaries of imagination and prototypes these envisioned spaces using generative AI.
INTERIORS, ARCHITECTURE, FURNITURE, LANDSCAPE DESIGN:
"Dynamic Minds" Series:
Led by best-selling author and leading interior design blogger Diane Dorrans Saeks, this year's expanded interior designer program follows on the great success of last year's program.
The program offers a rare opportunity to tour top architecture and interior design studios, meet with designers and architects one-on-one, as well as attend talks and seminars led by Dorrans Saeks, including:
Top architecture firms Aidlin Darling, Feldman Architecture, and SOM, as well as leading interior designers Ken Fulk, Charles de Lisle, Gary Hutton, Susan Collins Weir, and design firm BAMO.
Each highly accomplished designer and architect will speak of works in progress, new work, and what they see happening in the near future. The studio visits celebrate achievement, creativity, the power of ideas, and the power of optimism.
About Diane Dorrans Saeks:
Diane Dorrans Saeks is an editor, design journalist, lecturer, and instructor. She has written for the New York Times, Harper's Bazaar, Australian Vogue, C Magazine, the Times, London. She is the founder of THE STYLE SALONISTE blog, and posts on her Instagram @dianedorranssaeks and #mylifetimelibrary. She is the author of 24 books on design. Her publisher is Rizzoli.
The Art of Kitchen Design: A Celebration of Creativity, Innovation, and Lifestyle
Produced by Ronbow
Venue: Ronbow Showroom 680 8th Street Suite 166 San Francisco CA
June 11, 5:30pm – 8:30pm
The event is an immersive experience of kitchen design and lifestyle, hosted by Ronbow kitchen showroom. The event explores the cultural significance of kitchens and how they shape our lives, bringing people together and creating memorable moments.
SMALL BUSINESS MANUFACTURING

In Conversation with Galanter & Jones
Produced by Galanter & Jones
Venue: FourOneNine 419 10th Street San Francisco CA
June 6, 1:45pm
Design studio Galanter & Jones co-founder Miranda Jones discusses running a design business, innovation in furniture, manufacturing, challenges and successes. Her firm debuted with a line of heated outdoor seating, the first of its kind, in 2012.
Small Business Manufacturing "Crafting Success: Small Business Strategies in Manufacturing"
Produced by Melanie Abrantes
Venue: Abacus Row Atelier 1256 Mason Street San Francisco CA
June 8, 6:00pm
"Crafting Success: Small Business Strategies in Manufacturing," will be a lively discussion that brings together small business owners in different industries to discuss the hardships and successes of manufacturing. Designer and Small Business Owner Melanie Abrantes will moderate the conversation between Panelists Christine Trac from Abacus Row, Miranda Jones from Galanter & Jones, Noah Guy from Joshu Vela and more.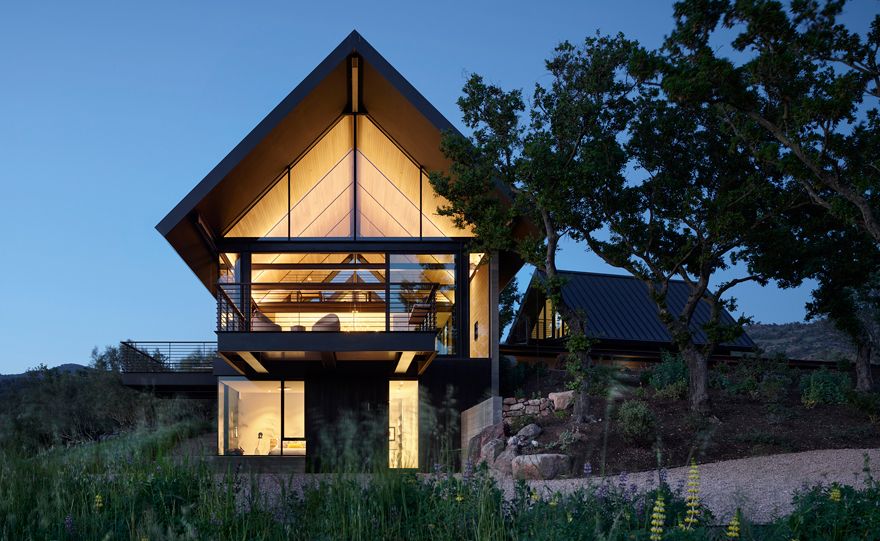 OPEN STUDIOS:
The best of the Bay Area's design studios open their doors, inviting visitors to explore their work while enjoying refreshments and networking. OPEN STUDIOS Participating studios include the following:
Ariluden Oakland – housewarming + burrito truck
Creativity Explored – community art studio
Bebop – industrial design products + sketches
Box Clever – product launch
Daley Textile House – fabrics of the future
Design Soup at Studio 45 – products, furniture, architecture + art showcase
Elixir Design – 30 year anniversary
Enlisted Design – interactive
FYRN – furniture
Haum – guided exploration for momentum
HGA Design – architecture
Hybrid Design + Super 7
Level – industrial design
Mike & Maaike – new works
MMClay – tableware, ceramics, art + food by Slanted Door
Nonfiction + Material ConneXion – library
Noisebridge – hacker space
Pact Studio – open studio
Potato – product discovery
Sköna – advertising
Surfacedesign – landscape design
TOOOT – branding climate, sustainability, social good
Whipsaw Design – new studio space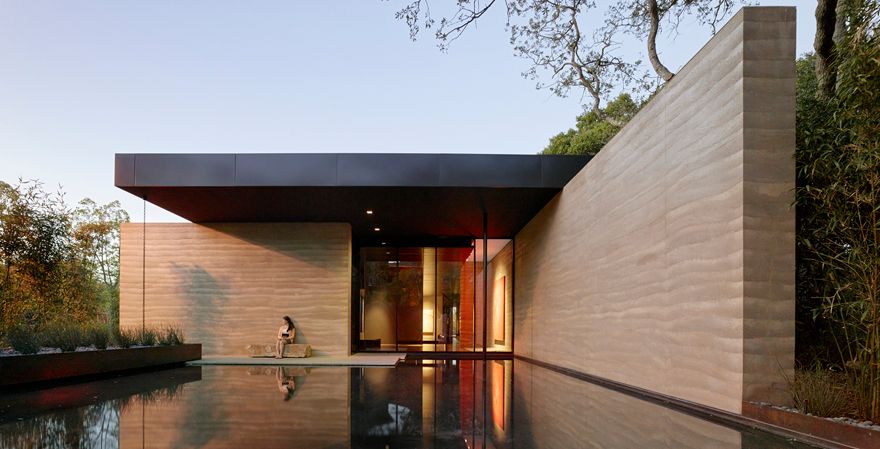 The 2023 San Francisco Design Week Awards:
Where Innovation Meets Social Responsibility
Not just another design competition. The San Francisco Design Week Awards is an international design competition seeking to encourage thought leadership by supporting designers whose works can contribute towards a positive future for society. SFDW is the premier gathering of the world's most active design community.
Entries for the prestigious SFDW Awards will be judged by a jury composed of leading Bay Area design professionals; those selected will be showcased and have a permanent presence on the SFDW Awards website. For more than 17 years SFDW has provided design professionals with the opportunity to grow their networks, enhance their visibility, find investors for future products that are shaping the future and build their careers. SF Design Week welcomes applicants from across the entire range of design industries.
Juried by top industry professionals: