South + English debuts Ready To Go, Made To Order lines
Luxury home furnishings brand South + English is debuting two new programs at the ends of the production spectrum — Ready To Go and Made To Order — but both intended to meet the needs of its design-centered customer base.
That's in addition to a dozen new products and a top-of-bed collection the company will premiere during High Point Market April 22-26 at its showroom, 210 E. Martin Luther King Jr. Drive.
The Ready To Go program, with about 50 SKUs, includes imported high-style designs available as shown with minimal lead times. At the other end of the spectrum is the Made To Order program. Those approximately 70s SKUs are highly customizable and made by hand in the United States. As the High Point-based company says, "production begins when the designer says 'go.'"
Both programs, the company says, "speak to how, when and why designers want to shop."
"We have very thoughtfully cultivated a mixed model of global and domestic production. It's central to our brand strategy. Designers have immediate needs. RTG means Ready to Go," says founding partner David Ebbetts. "Designers also need choice, options and full bespoke customization. S+E answers that call with our Made To Order collection."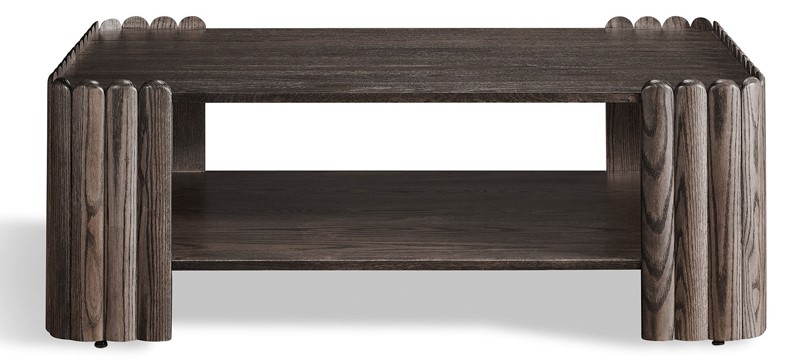 In addition to those programs, the company is introducing case goods, upholstery and art, including the new Charlotte poster bed. While the Charlotte bed's inspiration and silhouette are traditional, South + English modernizes the look with metal stretchers atop the posts and a curvaceous minimalist shape. It's available in four finishes: Charcoal Gray Oak, Natural Oak, Powder White Oak and Warm Oak.
South + English is also launching a top-of-bed collection, including duvets, throws and pillows. Available in three patterns/colorways — Papyrus, Acantha and Les Orientales — the entire group is designed for mixing and mingling.
"David Ebbetts and I launched South + English in the fall of 2019 with imperfectly perfect timing," said founding partner Palmer Linwood Smith. "While this is South + English's seventh market, it feels like a new beginning. S+E has flourished in tough times. We're ready to roll."