Stickley speeds up upholstery production without sacrificing quality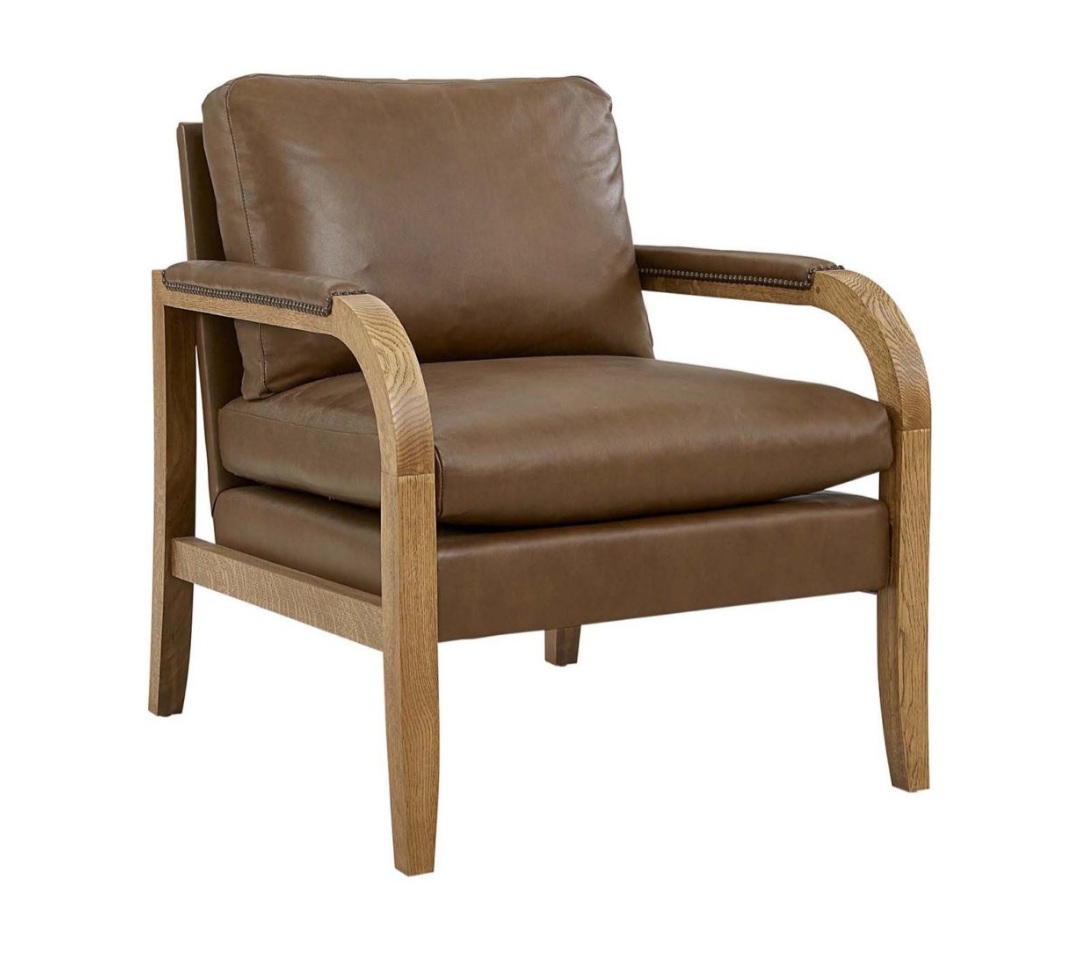 Having been through some of its roughest times during the pandemic, Stickley Furniture's upholstery operations in Archdale, North Carolina, are on the offensive once again as the company seeks to improve capacity and shipping times for its customers around the United States — and the world.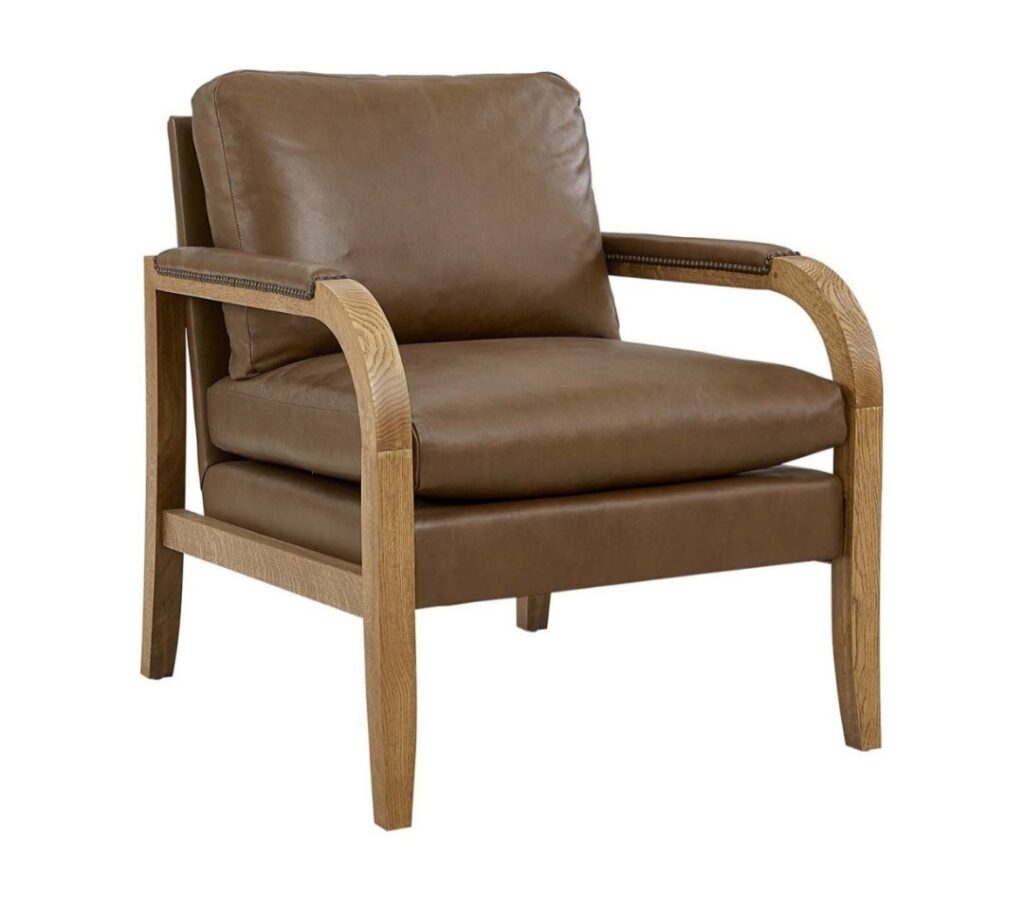 The manufacturer is looking to boost the capacity of its Archdale plant by another 20% by year's end, having already achieved an increase of roughly 20% over the past several months.
While the company did not reveal how this translates into piece counts, officials noted that the additional capacity will help get product to customers more quickly and with the same quality standards they have come to expect from Stickley.
Stickley is accomplishing this in several ways, not the least of which is hiring more workers.
In early May, when Home News Now visited the facility, the plant employed about 95 production workers and 35 indirect support and administrative staffers. The company is looking to increase this by about 35 workers, some 95% of which are direct labor, with the balance being in administrative and management positions.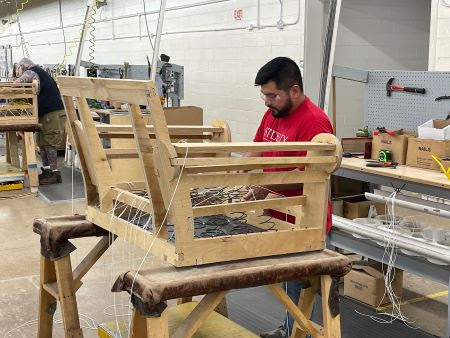 In addition to recruiting new workers with competitive pay and "join and stay bonuses," the company is also educating a new generation of job seekers at school job fairs about the benefits of joining the Stickley team. Officials also have worked hard to retain workers by offering across-the-board pay increases and rewards for perfect attendance.
"We have enhanced our benefits package overall, and we have made some really great strides in attracting new people to come work for us," said Amanda Douglas-Martin, human resources manager. "We also are not only promoting Stickley just as a place to work. It truly is a career path. It is a family-owned company and a great culture that we want to invite people to."
In addition to addressing the labor situation head-on, the company is achieving increased capacity in other ways:
Decreasing certain nonperforming SKUs and focusing on the ones with the highest rates of sale. By doing so, this increases the plant's ability to drive product through the plant at higher volumes versus allowing slower moving SKUs — that may only sell several a year — to slow down the process as workers often have to relearn how to make those items. Part of this efforts also will involve taking a look at some of the options it offers, including its 100 leathers and 700 fabrics. "We are doing a big SKU-rationalization and we want to weed out some of the slow-moving items," said Paul Peters, director, upholstery merchandising, adding that this will ultimately "free up our capacity and allow us to achieve better productivity."
Bringing more frame work in-house over the past year. In the past, the company relied largely on outside vendors, who built as much as 70%-80% of the company's upholstery frames. Today, that number is closer to 20% as the company does more of that work in house. The company's plant in Manlius, New York, has helped by producing and shipping some CNC-built frame parts to the Archdale plant.
Incorporating lean manufacturing principals into its manufacturing process. This initiative has been led by Scott Thornton, the company operations manager who joined Stickley in May 2021. Out of this process grew the company's Stickley University, a training cell on the factory floor that teaches workers various steps in the production process with the help of long-time upholstery experts. By going through the program, workers can build a piece with confidence on their own in four to six months. Before the training, the process took as long as nine months to a year months in a "best case" scenario, said Thornton, who has helped implement lean manufacturing processes at other companies during his career.
Since Thornton joined Stickley, the company has held seven Kaizen training sessions, a term that refers to the Japanese expression for continuous improvement.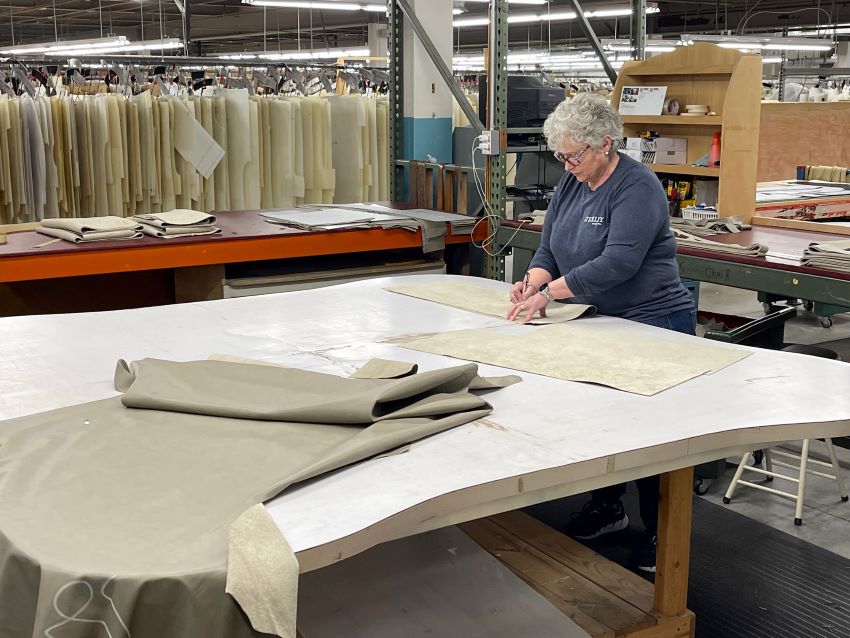 A few key areas of continuous improvement have included:
Issuing standard tools. In the past, upholsterers used to bring their own tools to do the job. Now the company has issued them a standard set of tools that are stationed on a shadow board with an assigned place for each tool. This avoids what Thornton called "the search for tool syndrome" that takes workers off task as they search for a specific tool. "So, if you have 30 upholsterers and they spend 10 minutes a day looking for a tool, that's 10 times 30 and you do the math," Thornton said. "That's how many hours a week you lose in production. … This increases your efficiency from the standpoint of getting your time back."
Implementing a light-based communications system. The company also uses a color-coded lighting system throughout the plant, including on the backboards of workstations that helps workers and management communicate on the floor. For example, when a blue light is on, it means a worker is missing something, such as a material needed to do the job. A red light means their work has stopped in its tracks due to a problem and a yellow light means it's time to check the quality of something before it moves to the next station. Green means workers have everything they need to keep the process flowing. "It's a visual communication tool," Thornton said. "The more visual you get, the better off you are."
Another key goal, he said, is to keep workers focused to avoid excess movement throughout the plant, which can slow down things when a worker stops to talk to one another worker.
"What generally happens is they are going to get stopped and talk to their buddy down the road," he said. "And that 10 minutes turns into 20 minutes. … What this does is allows them to stay on the (work) table. It gets them what they need without moving."
At first there was some resistance to the color-coded lighting as workers didn't see a need for it. But now, officials say that workers have adapted to the system quite well.
And by increasing efficiency and productivity, workers also are able to complete more pieces during the workday.
"It helps them do what they need to do as an upholsterer, and it helps us because it communicates to us when there is a problem," Thornton said. "So, those are big wins."
Douglas-Martin agreed that workers have taken well to the various improvements, including the color-coded form of communications.
"These are skilled craftsmen and craftswomen who are good at what they do and they are proud of what they do and it means a lot for them to be able to stay at their worktables and do what they do best," she said. "It is so helpful to have all these lean systems in place to help them do that."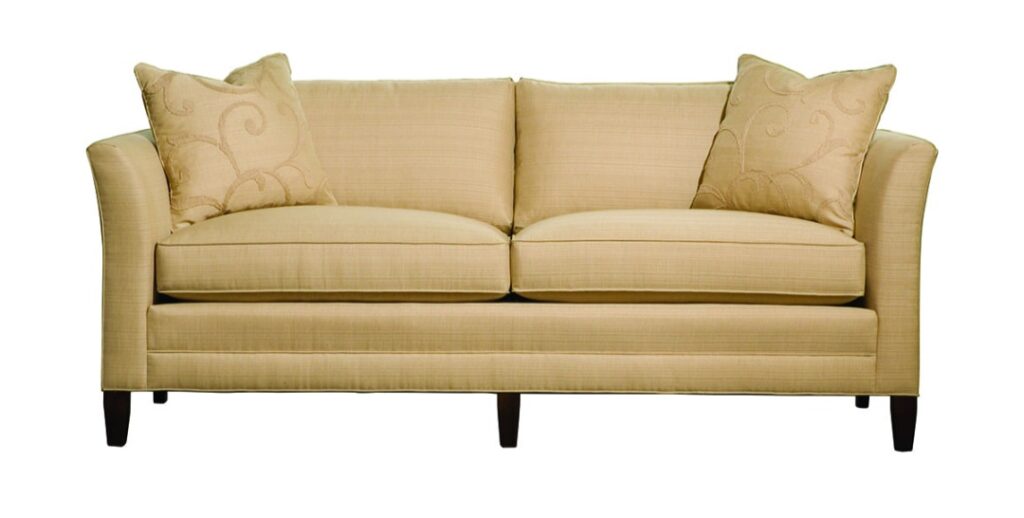 The company also reconfigured the layout of the plant floor to create a greater sense of line balancing, which feeds production lines more efficiently by reducing the amount of steps required between workstations.
"The least amount of steps you take, the more work you get done in a certain amount of time," Thornton said.
A key goal is to lower lead times, which were at a high of 30 weeks from mid- to late 2021, due largely to challenges with the supply chain. They have since come down to about 20 weeks, which compares with about 28-30 days prior to the start of the pandemic.
Peters said the lean practices have helped increase output with its current labor pool, while allowing the company to maintain its high quality standards.
"Again, the 'Stickley Way' is about quality always, period," he said. "And in our case, we offer finish choices in case goods and we offer high levels of customization in upholstery. … That is what our customers count on us for."
But while fashion remains among the company's core tenets, he believes manufacturing product more efficiently also means it will ship to customer in a more timely fashion. While he said that the company doesn't expect to get back to its 30-day lead times this year, he believes the company can reach that goal in 2023.
"We feel that is something we have to do if we want to grow our business significantly," Peters said. "We believe that fashion always will play a role, but our future also is really about speed to market."