Style Spotters reveal top HP Market trends that will carry into 2023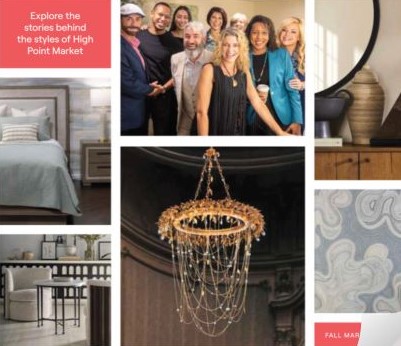 The High Point Market Authority has released its latest Style Report, a compilation of outstanding furnishings and decor items selected by the 2022 Style Spotters team during the High Point Market in October.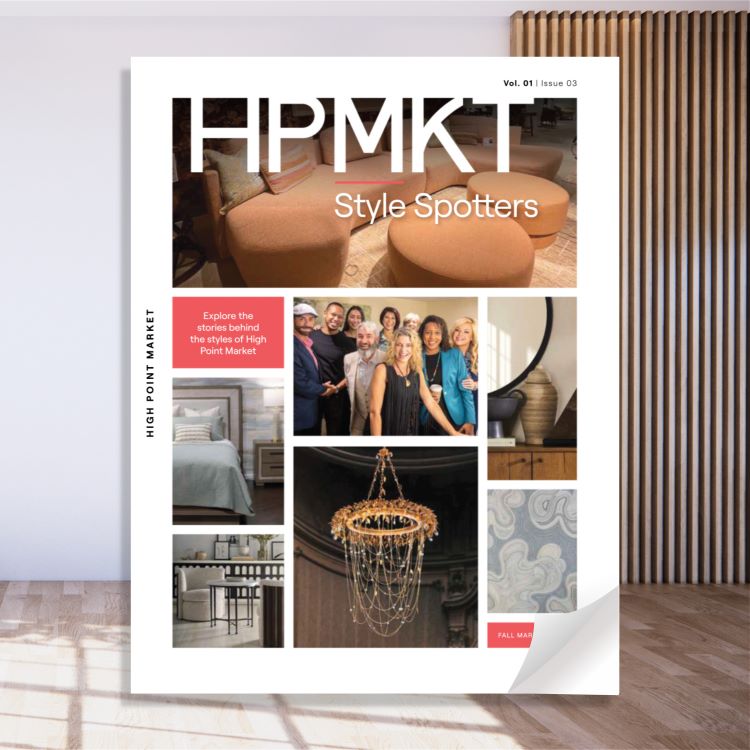 The 31-page report, sponsored by Crypton Home Fabric and Studio Designer, points to product direction for the home furnishings industry in 2023. Several emerging and recurring themes were identified by individual Style Spotters, including a focus on natural materials; sustainable product design; growing sophistication in the outdoor furnishings category; sculptural references; fantasy decor and fairycore; Italian design; the evolution of embellishment; and the rise of the game table.
The full report is available for download at HighPointMarket.org/pdf/F_22_Style_Report_Magazine.pdf.
Style Spotter advisers Shay Geyer and Gary Inman wrote the forward for this season's report, including a note of gratitude for the opportunity to spotlight the talents from this year's team of interior design experts.
2022 Style Spotters who contributed to the Style Report:
• Kelly Collier-Clark, Plot Twist Design
• Kelly Finley, Joy Street Design
• Rachel Mautner, Rachel Mautner Interior Design
• Monika Nessbach, Designbar LLC
• Lucy Penfield, Lucy Interior Design
• Jana Platina Phipps, Home Couture Collective
• DuVäl Reynolds, DuVäl Design LLC
Additional product insights from the fall show can be found in image galleries featuring top items selected by each Style Spotter. The galleries are posted under individual names on the Style Spotters page on the High Point Market website.
The next High Point Market is scheduled for April 22-26. Registration will open in late January.