Thom Filicia's holistic approach to home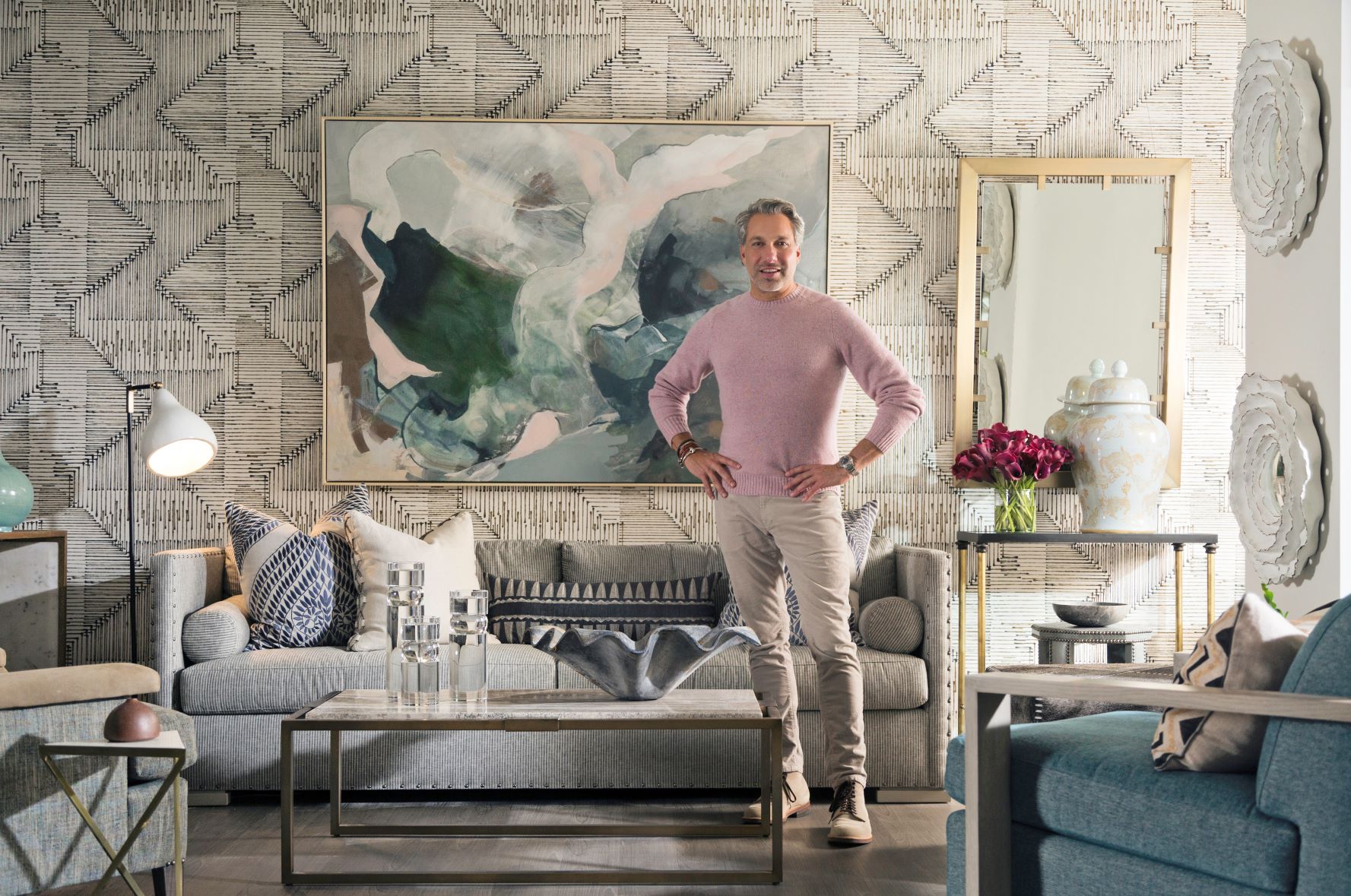 As much as his world already revolves around the home — designing home interiors, creating home furnishings, making over homes on TV — the pandemic caused Thom Filicia to rethink what home means to him.
Like many of us, he spent a lot more time in his home, in his case a New York apartment, especially at the beginning of the COVID-19 outbreak. And once restrictions started to lift, he began entertaining there more frequently, too. "I've always entertained at home, but I would say I'm doing even more now," he says. "And it's great."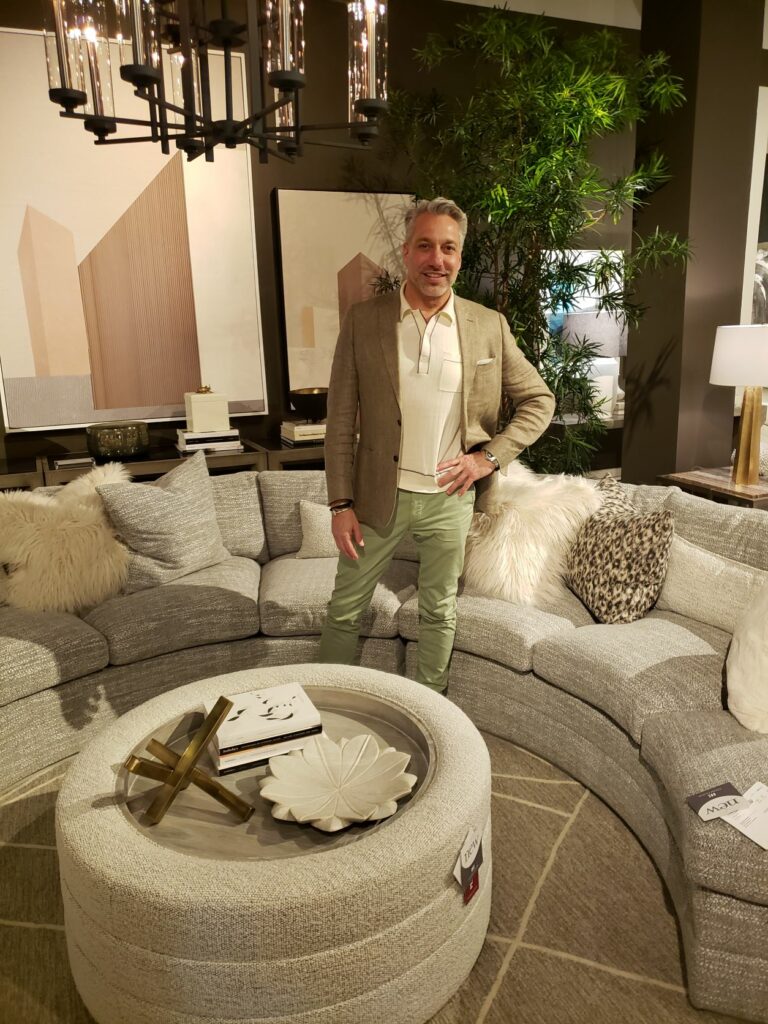 He's inspired by how others also have begun to center their homes in their lives.
"People are really focused on making their homes into spaces that are very livable and comfortable, very stylish and sophisticated. They want to tell their story and want their homes to be very much an extension of their aesthetic and their point of view," Filicia says. "They don't want to live in aspirational environments that feel standoffish. They want interiors that are beautiful but are also really comfortable and inviting. Whether we're working from home or playing at home, our homes are a safe haven for all of us — and for our families and friends. I kind of love that."
Decor News Now with Filicia in the Vanguard Furniture showroom during the recent High Point Market, where he was promoting his line of case goods and upholstery with the high-end producer. New items included additions to the Boyden and Chatfield collections, including new rounded-back Boyden seating that can be grouped to create curved sectionals and a new Chatfield floor mirror. He and Vanguard also unveiled the new Burke seating collection, including standard and extended sofa, chair (swivel and stationary versions), ottomans and bumpers. More Burke pieces already are planned for next fall's High Point Market.
The Vanguard showroom was layered with Filicia designs from other manufacturers, giving visitors a sense of how various pieces and finishes work together. During the spring show, Filicia also introduced new rug designs with Feizy, more than 75 fresh pieces with Wendover Art Group, new textiles with Kravet and a new pillow collection with Eastern Accents, which also produces his bedding line. Here's some of our conversation, lightly edited for clarity.
Decor News Now: Why are you drawn to collaborations with home furnishings manufacturers?
Filicia: "We're really passionate about design and really passionate about home. We work with vintage, antique and custom furniture (for interior design commissions) but developing an entire collection is a great way for us to create something as an extension of everything we've learned working on so many different interior design projects. … We create the things that we wish were out in the market — and then we don't have to wait for them anymore. We design them and then we use them. And it turns out, they are pieces that our clients tend to really love, too."
DNN: What's energizing you right now?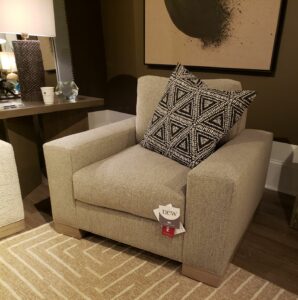 Filicia: "This coffee because I'm really tired. But after that I think it would be all of our partnerships and that fact that we really are starting to have collections for the entire home with a fully fleshed out point of view. … We're looking for a partner for an outdoor collection. We have lighting coming out in the fall and we're also working on an accessory line coming out in the spring that we'll be announcing soon. We're trying to have a really holistic approach to home." (Though a big lover of dogs, Filicia says there are no plans, thus far, for a pet line.)
"And we're excited about our New York showroom, Sedgwick & Brattle (which offers The Thom Filicia Home Collection, curated furnishings, and vintage, one-of-a-kind pieces). We're continuing to take baby steps to grow that business. … And then we have Thom Filicia Inc., which is doing private (design) commissions all over the United States and outside of the U.S. We feel very fortunate to have a lot of great partners and a lot of interesting challenges that we're excited about and that are exceeding our expectations."
DNN: How did the pandemic change your business?
Filicia: "We're looking much more at timelines and being more proactive. We're putting our plans in motion more quickly and not waiting for that 'right time' to do something. Like most designers, we're putting our schemes and furniture layouts together much earlier. We're ordering furniture a lot sooner. We're thinking of all these things because of supply chain issues. We're just trying to be as far ahead as we can. It's really about being more efficient. And I think it's great. Even when there aren't supply chain issues, everyone will be running more efficiently."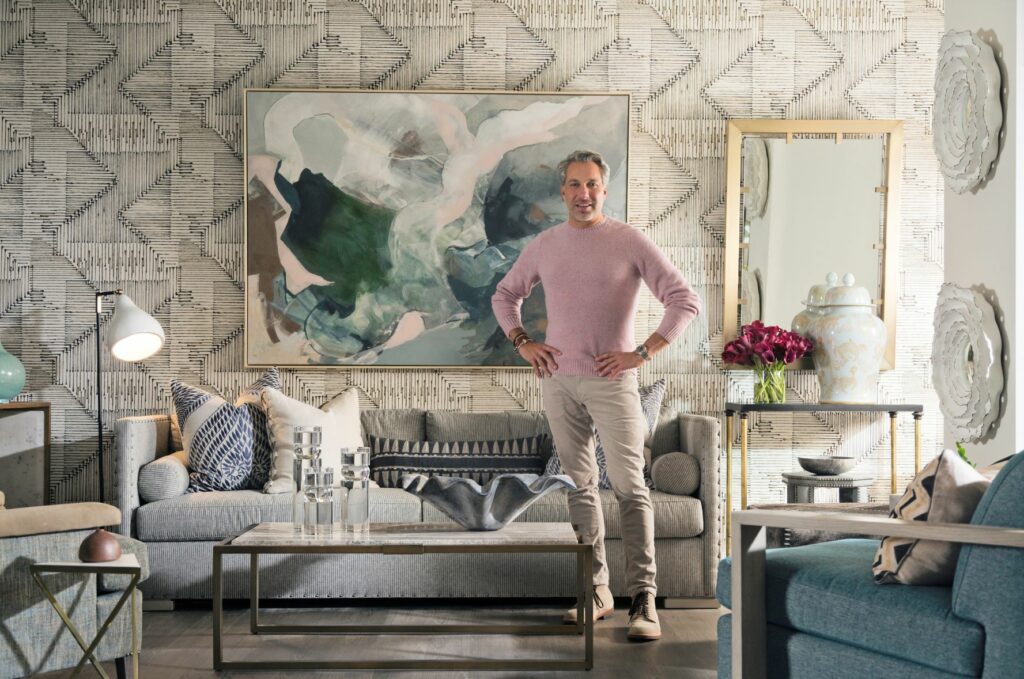 DNN: What advice to you have for retailers that carry your home furnishings?
Filicia: "Sometimes retailers take a lot of pieces and they just sort of put them together. So I would recommend to retailers that it's really important to create a vibe, an aesthetic. Because I think people come to retailers, not just for individual pieces, but because they have a certain energy and point of view."
DNN: What's your favorite new piece with Vanguard piece?
Filicia: "I think my new favorite is definitely the Burke collection. I really love it. I think the depth on it is perfect. I love the way it sits. I love the way it looks. I love that it's sophisticated, but still very inviting. I feel like it's the kind of design that will age beautifully. I think the proportions are true perfection, and the details are very clean and crisp, like a perfectly tailored suit. It is everything I'm sort of vibing on right now."