UniFor and OMA win the prestigious iF DESIGN AWARD 2023 Gold with PRINCIPLES collection

PRINCIPLES, a collection by OMA, won the iF DESIGN AWARD 2023 Gold, one of the most prestigious design awards worldwide. The selection started with almost 11,000 submissions from 56 countries and ended with the 75 most outstanding design achievements honored with Gold.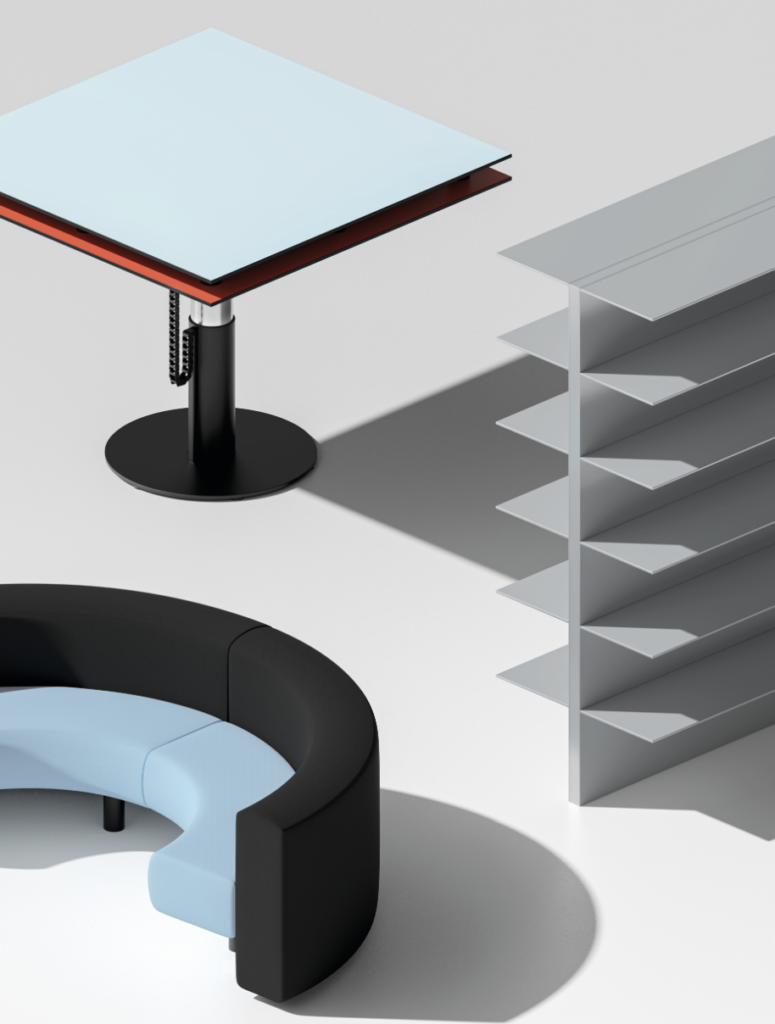 Launched in 2022, on the occasion of Milan Design Week, the PRINCIPLES collection is a project based on a joint research between UniFor and OMA into the principles of the organization of space.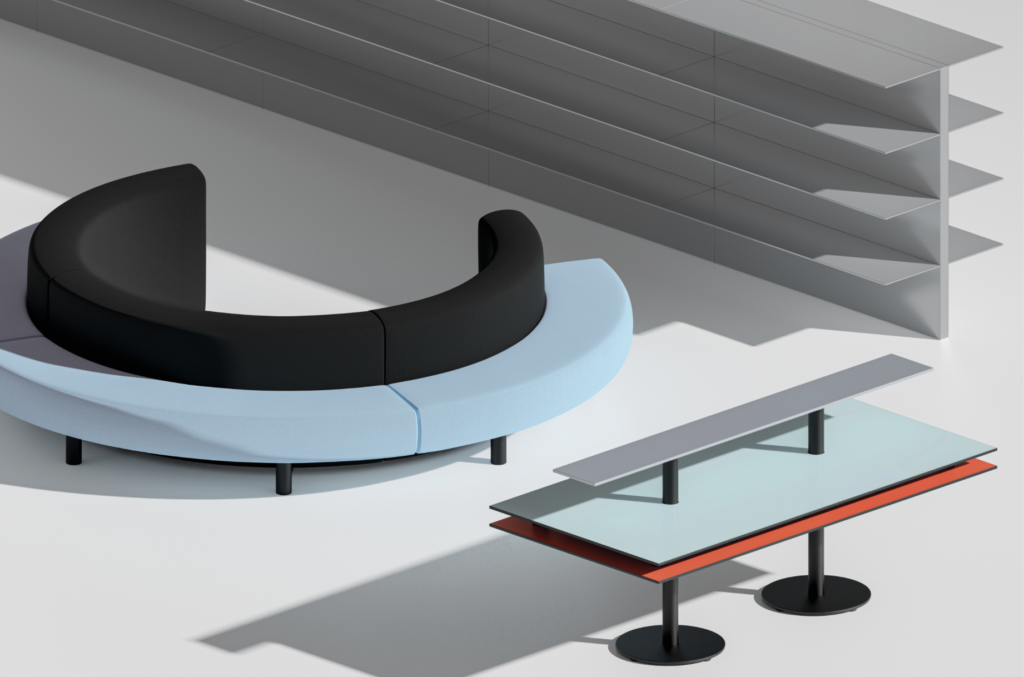 The 130 members of the jury, made up of independent experts from all over the world, has awarded PRINCIPLES with the following statement:
"PRINCIPLES, the new furniture collection by OMA, is designed to encourage exchange and communication in the workplace. The choice of high-quality materials and finishings combined with vibrant color accents and a playful form language invite openness and creativity."
PRINCIPLES with its over 100 elements has been conceived around the new way of working – more informal, shared and flexible. The result is a collection of micro-architectures organized by families: tables, soft furniture, screens, spines and sofas available in the sizes S, M, L and XL.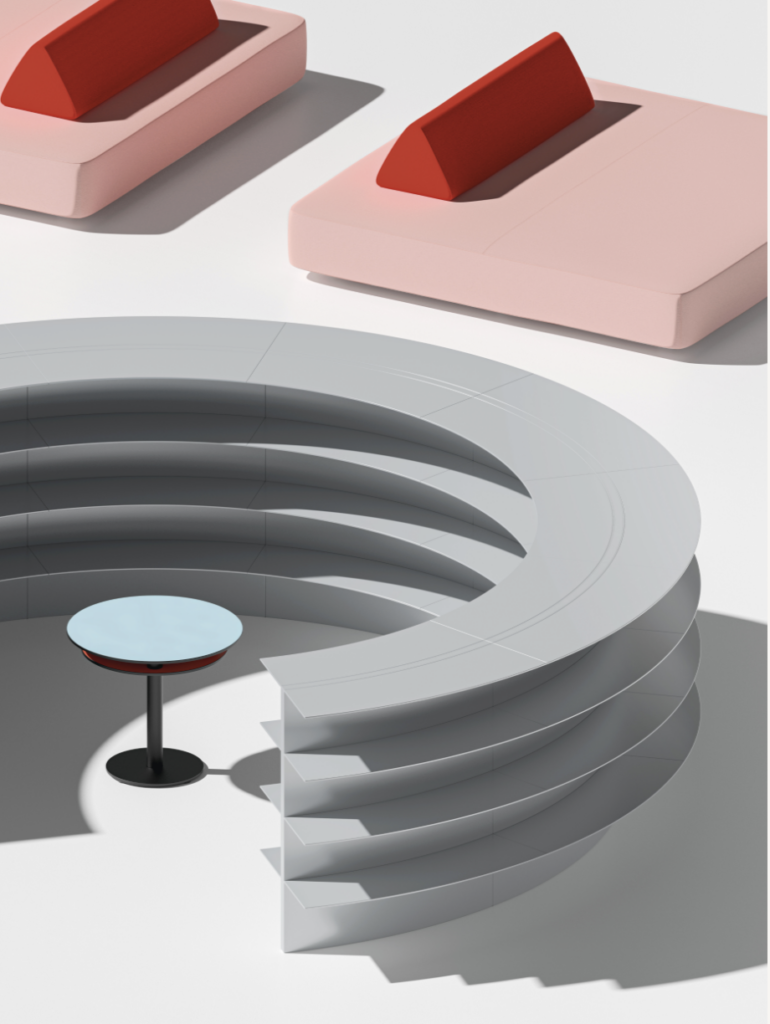 Founded in 1953 as Die Gute Industrieform e.V., iF Design is a global symbol of excellent design. UniFor, with its commitment to architecture and design, has been recognized several times with this award. The first product to be awarded in 1989 was iSatelliti S/10 – S/100, the precursor of the height adjustable workstation.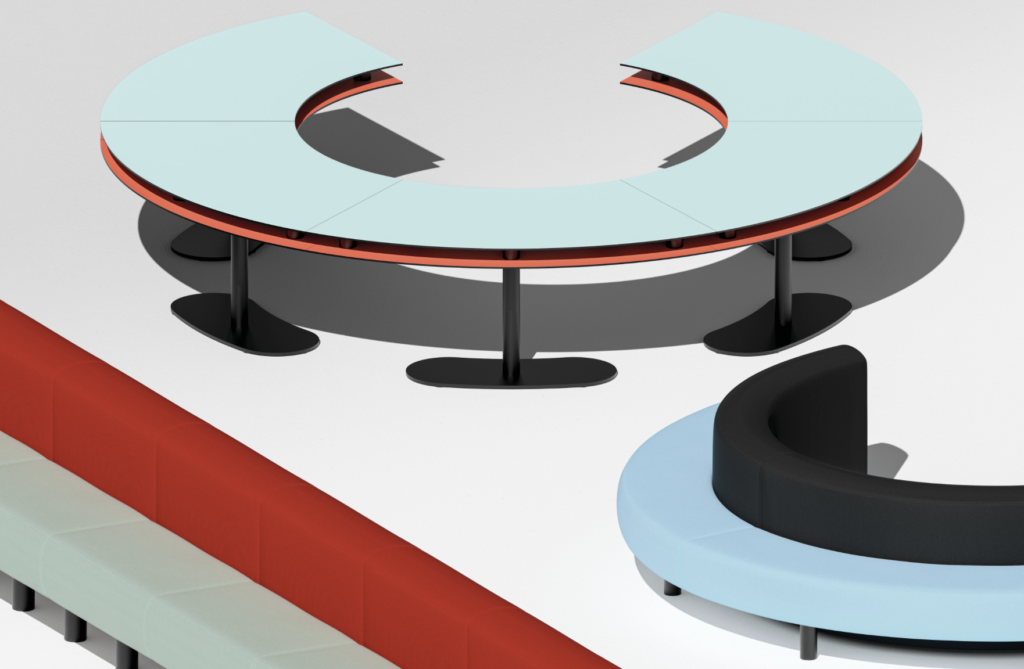 About UniFor
The commitment to architecture and manufacturing know-how are the founding principles of UniFor's business strategy. The company's main interlocutors have always been the architects who design its products and the buildings and environments that contain them.
Since 1969, the profound collaborative relationships that have accompanied every stage of the design and production process, facilitated by constant dialogue, have resulted in series products and custom furnishings capable of meeting the ever-changing needs of contemporary office environments.
UniFor develops furnishing systems that aim to interpret, through simple solutions, the complexity of the workplace.
About OMA
OMA is an international practice operating within the traditional boundaries of architecture and urbanism. It is led by eight partners – Rem Koolhaas, Ellen van Loon, Reinier de Graaf, Shohei Shigematsu, Iyad Alsaka, Chris van Duijn, Jason Long, and Managing Partner-Architect David Gianotten – and maintains offices in Rotterdam, New York, Hong Kong, Doha, and Australia.
OMA's latest completed projects include Taipei Performing Arts Centre (2022), Audrey Irmas Pavilion (2021), Norra Tornen in Stockholm (2020), Axel Springer Campus in Berlin (2020), MEETT Toulouse Exhibition and Convention Centre (2020), Galleria in Gwanggyo (2020), Prince Plaza in Shenzhen (2020), nhow RAI Hotel in Amsterdam (2020), a new building for Brighton College (2020), Potato Head Studios (2020), WA Museum Boola Bardip in Perth (2019), The Avery in San Francisco (2019), 121 East 22nd in New York (2019), Sotheby's Headquarters in New York (2019), Fondazione Prada (2018), BLOX / DAC in Copenhagen (2018), Fondation d'Entreprise Galeries Lafayette in Paris (2018), Qatar National Library (2018).
About the iF DESIGN AWARD
Since 1954, the iF DESIGN AWARD has been recognized as an arbiter of quality for exceptional design. The iF label is renowned worldwide for outstanding design services, and the iF DESIGN AWARD is one of the most important design prizes in the world. Submissions are awarded in the following disciplines: Product, Packaging, Communication and Service Design, Architecture and Interior Architecture, Professional Concepts, User Experience (UX) as well as User Interface (UI). All awarded entries are featured on the iF Design Website www.ifdesign.com. 2/6