What's keeping Kevin O'Brien Studio so busy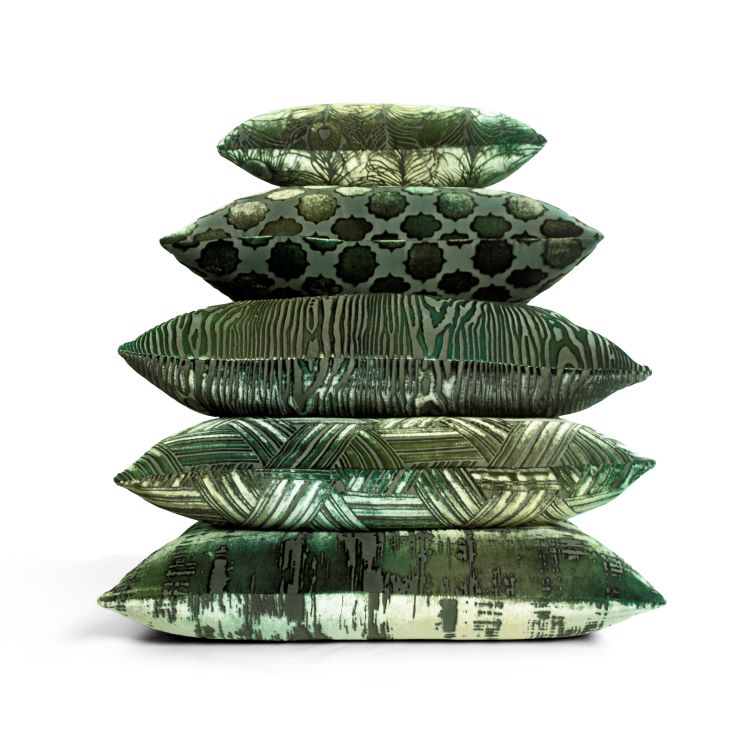 More than 25 years after founding his own luxury home textiles company, Kevin O'Brien still loves to sit down with pad and pencil to sketch fabric patterns.
Lately, he's been going through a lot of pencils and paper designing new pillows and bed linens, plus his first line of performance fabrics, all debuting this week at the Atlanta Market, July 12-18 in the Kevin O'Brien Studio space (B1 9-C6) at AmericasMart.
Also in the works are new rugs through O'Brien's licensing deal with Jaipur Living, additional mosaics through his partnership with New Ravenna and the company's first line of upholstery yardage. (More on those later.)
"Over the years, I've found people who are far better than me at all the other tasks involved with running the business, so I've promoted — or maybe demoted — myself out of all those other areas and made myself chief visionary," he says with a laugh. "Basically, I spend most of my time scratching with a pencil on paper."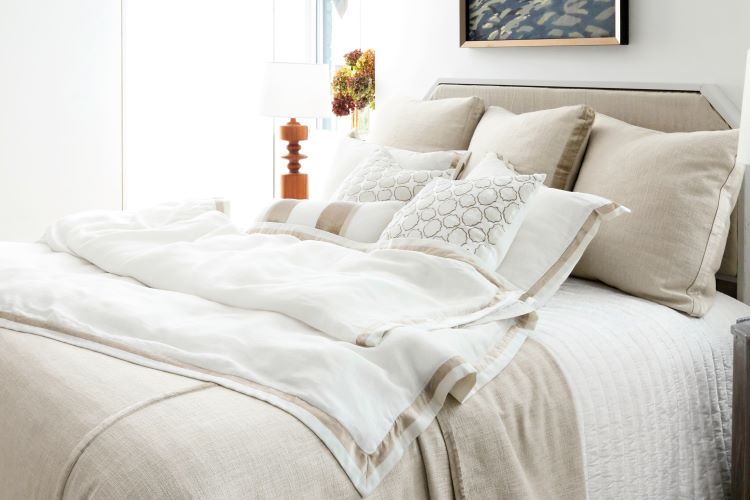 Time traveling with textiles
A centerpiece of Kevin O'Brien Studio's summer introductions is a Prospect Park velvet pillow collection inspired by a commission last year to re-create a fabric pattern for the Brooklyn Museum. O'Brien did a fabric commission for the Metropolitan Museum of Art in New York a few years ago, and it's the type of work that the self-proclaimed "textile and history nerd" relishes.
"To me, getting to go to those museums and visit their textile archives, to put on the white gloves and pull out drawers with these ancient fabrics, to study the techniques that aren't done anymore and then to use them to get inspiration and create something new is a pretty satisfying experience," O'Brien says. "I'm participating — in my little ways — in the timeline of textiles through history."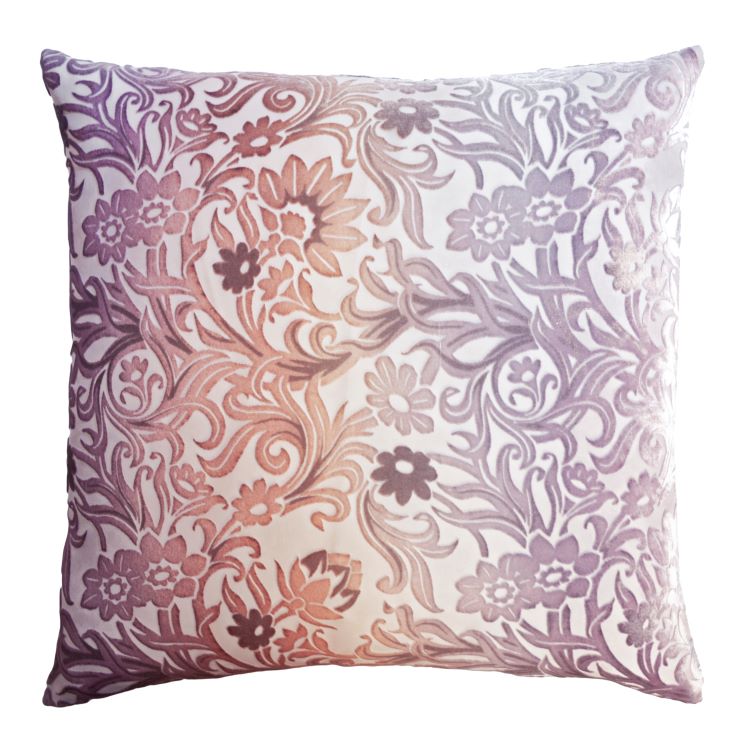 For the Brooklyn Museum's "Modern Gothic: The Inventive Furniture of Kimbel and Cabus, 1863–82" exhibition that opened last summer, O'Brien re-created a fabric for a chair that had been well-used, perhaps too well-used, and recovered several times over many decades.
"They were able to take off all the layers and find the original fabric still there, but the velvet was completely worn down, dirty and black with just a hint of the design left," O'Brien says. "But when they took the seat off, tucked underneath, was a piece of perfectly preserved bright gold fabric. It was like discovering gold. We were able to figure out it was an embossed fabric and then we copied the pattern for them."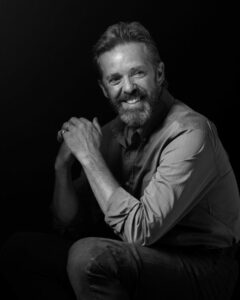 "It was a fun discovery process, figuring how we were going to copy it and how we were going to make the same fabric but without the same techniques they had back then," he continues. Eventually, they found a weaving partner in JB Martin in Leesville, South Carolina, which, appropriately enough for the project, has been weaving velvets since 1832 and was able to recreate the look.
The original chair fabric had a "really great pattern with a really great repeat" but, like other Kimbel and Cabus designs of the time, it was "super decorative, super gaudy," O'Brien says, and probably not something today's consumers would want in their homes.
So, after he finished the museum project, O'Brien updated the pattern — still floral, still traditional but more modern. "It's the first time in 25 years of doing this work that we've done a pattern that we didn't invent completely from scratch," he says. The new KOBS Prospect Park collection, named after the neighborhood where the Brooklyn Museum is located, includes pillows and fabric yardage.
More debuts for the Atlanta show
One of O'Brien's favorite new KOBS products is an introductory line of indoor/outdoor fabrics in six patterns and six colors that the company created with Valdese Weavers' InsideOut Performance Fabrics brand in Valdese, North Carolina. "You can't even believe it's outdoor fabric," O'Brien says, explaining that some of the new KOBS performance fabrics feel like linen, with a subtle nubby texture, which work well with his sophisticated designs.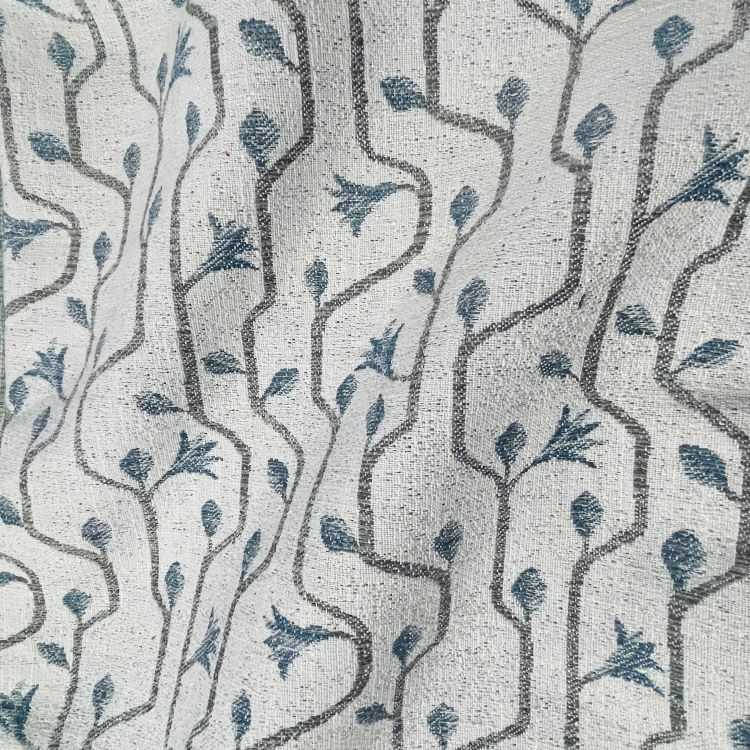 "For outdoors, you don't have to do big bright flowers or bold stripes," O'Brien adds. "I think our designs are just different enough from what is typically out there for indoor/outdoor. I think what's distinct about them is that they don't look 'poolside.' They could be great by a pool, but they could be great indoors, too."
Working with performance fabrics was a change for O'Brien, who likes to experiment. "It's definitely challenging. You design on paper and then when you see it woven, there are always surprises," he says. "A lot of times, it's an improvement and then I get to congratulate myself on how smart we are," he says with a laugh. "Working with a great mill like Valdese always makes us look better and smarter."
Also new this summer from KOBS are more pillows in its velvet Color Blocks collection. The company sustainably handcrafts the pillows with fabric scraps and discards from the manufacturing process, creating what it describes as "practical-yet-polished fashion accessories," each with a unique design. KOBS also has added new colors — a saturated Evergreen and a soft lavender Thistle — to its line of velvet ombre and burnout pillows.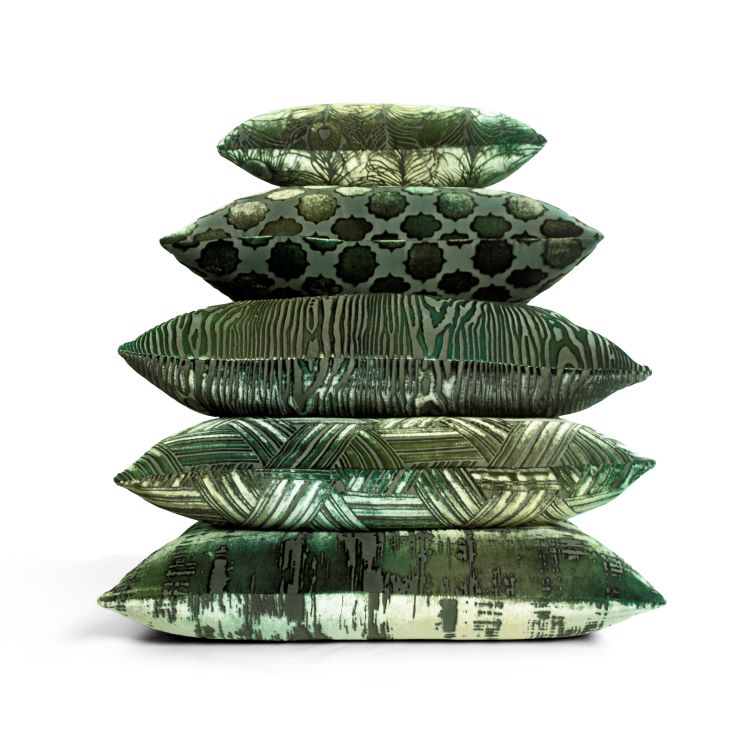 Known for its richly colored and heavily patterned pillows, KOBS has gone a different direction with its bedding, sticking with neutral hues, including a warm and a cool gray.
"Our bedding is all about the beautiful texture of the fine fabrics. There's not a lot of pattern in our bedding because the pillows and throws are the jewelry that you're going to put on the top of the bed," O'Brien explains. KOBS' bedding line features duvets, quilts, coverlets and throws in fabrics including silk/cotton blends, chunky weave cotton, linen, channel velvet and silk velvet.
New for the Atlanta Market is "warm and inviting" Biscotti-hued bedding made of 100% cotton with coordinating trim and matching shams in velvet.
"Our velvet is what we are known for, which is why we deliberately added a fetching velvet trim to our luxury bedding so that it all ties back to our decorative pillows and throws for a complete ensemble," O'Brien says.
KOBS' pillows and bedding are handmade to order at the company's headquarters facility in Philadelphia with hand embroidery done at the company's studio in Nepal. A 20" x 20" pillow typically retails from $250 to $350. Shipping times are running about eight weeks.
The company's manufacturing model means it can easily make custom orders for both interior designers and retailers, which each represent about 50% of its business. "We can respond to trends quickly because we manufacture everything ourselves in our own building. We dye the fabrics, cut and sew — everything — so we can adjust quickly and nimbly," O'Brien says.
Beyond textile accessories
O'Brien creates the fabric patterns, but he works with Angela Vosburgh, the company's chief operating officer and creative director, to bring them to fruition. "She's great with color and design," O'Brien says. "She shapes what I do and keeps the big picture in mind."
That big picture includes a widening product line.
Through a partnership with Acworth, Georgia-based Jaipur Living, O'Brien has designed one rug collection and expects to debut a second group early next year. "We're really taking a cue from the look in our velvets — the lushness of the colors, the richness of the fabrics, the high and low (texture)," he says.
KOBS' licensing deal with mosaic specialist New Ravenna in Exmore, Virginia, allows O'Brien to be creative outside of soft goods. His initial Natural Selections collection includes about a dozen jewel glass and stone mosaics, several available in multiple colorways.
"Some of them are based on designs we've done for our velvets but they're very, very differently translated when they're on a mosaic," he says. His latest design for New Ravenna — created for the company's 30th anniversary celebration this year — is a seascape. "So it's not a repeating pattern like the others," he says. "And it's a big image, as well, so that makes it interesting to create."
Also in the works is a line of upholstery fabric by the yard, O'Brien says, calling that project "his main dream right now."
"A lot of  our patterns for pillows or throws are very valid for upholstery," he says. He's experimenting with fabrics, testing weavers and considering how best to market his fabrics to upholstery channels with hopes of introducing a line next year.
See now why he's going through all those pencils and paper?
When work is play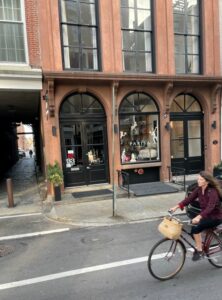 And if another museum wants him to re-create a fabric, he'll eagerly take the call. "I'd love to become their go-to historical reproduction person," he says. "For the fabric we made for the Brooklyn Museum, it took nearly three months to make something like three yards of fabric. (Well, I think we made six or seven yards to make sure we'd have enough.) I may be the only person you know who will spend that much time to make the screens and create a process for a few yards of fabric."
"That's playing," O'Brien says. "That's the fun part."