Wildwood founder William 'Bill' Hatcher Kincheloe dies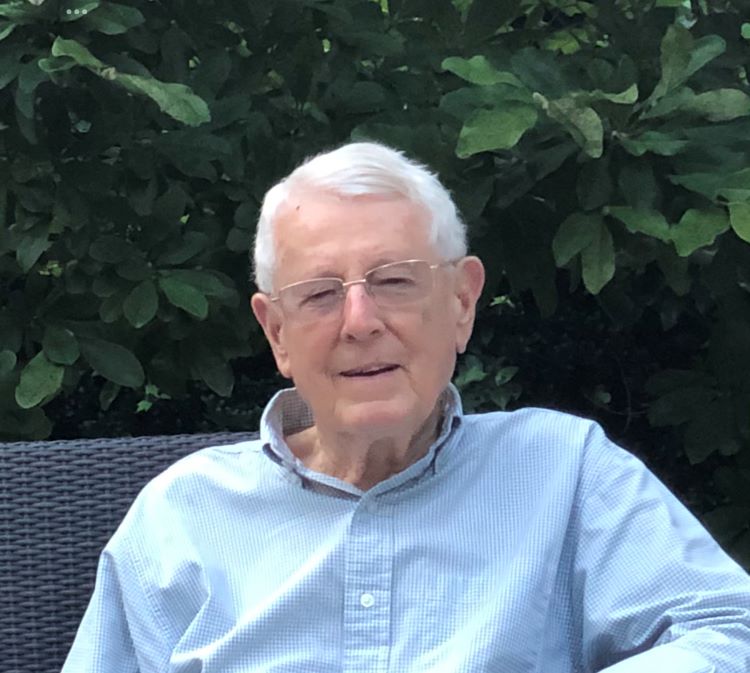 William "Bill" Hatcher Kincheloe, founder of Wildwood Lamps (now Wildwood), died Feb. 6. He was 85.
The oldest of seven children, he was born and raised in Rocky Mount, North Carolina, graduated from Rocky Mount Senior High and attended North Carolina State University. He was married for 63 years to the former Martha "Marty" Frances Purvis.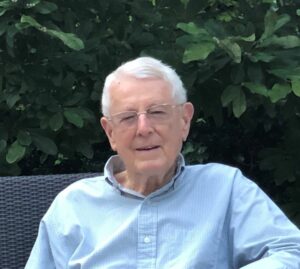 At NC State, Kincheloe was a member of the Sigma Chi fraternity. While living in Raleigh, he worked for WRAL-FM as an on-air radio personality. He was passionate about his hobbies, from trains to fireworks to boating. His interest in boating inspired him to form his first business with his friend, Jimmy Davis, while he was still in high school. Kincheloe-Davis Motors designed and built racing boats, some of which he entered in a number of statewide races.
In 1961, the Kincheloes moved back to Rocky Mount, and he took over the management of Bulluck Furniture Co., the business founded by his grandfather, W.A. Bulluck, in 1900. Kincheloe was fascinated by a special service the store offered: making custom lamps. By 1969, he had developed a small line of handcrafted lamps, which were photographed, taken on the road by a sales rep and Wildwood Lamps was born. He traveled extensively developing his home furnishings business for more than 50 years, forging friendships around the world.
Kincheloe gave so much of himself to the community, according to the family. He served as chair of the North Carolina Railroad Co.; chair of the NC Ports Railway Commission; chair of the NC State Ports Authority Board; a member of the Governor's Rail Passenger Task Force; a trustee at NC Wesleyan College; a board member of the Salvation Army; a director for Planters Bank and an executive committee director for Centura Bank; president of the Rocky Mount Area Chamber of Commerce; president of the Rocky Mount YMCA; and a member of the Rocky Mount Train Station Advisory Committee.
He was a long-time member of Lakeside Baptist Church, which his grandfather, Dr. John W. Kincheloe, was instrumental in founding. He also was a long-time member of the Rocky Mount Kiwanis Club and Benvenue Country Club.
Kincheloe was preceded in death by his parents, Hatcher Byrd and Elizabeth Bulluck Kincheloe. He is survived by his wife; daughters, Elizabeth Kincheloe Hedgepeth and Martha Kincheloe Barnes (Russ), both of Rocky Mount, and Susan Kincheloe Turner (Russell) of Thomasville, Georgia; grandchildren, Whit Barnes (Litsa), Robert Barnes (Lindsey), Catherine Hedgepeth Jones (Kevin), Will Hedgepeth, Garland Turner, Anne Scott Turner and Hill Turner; and great-grandchild Gray Jones.
A celebration of life service will be held at 1 p.m. Friday, Feb. 10, at Lakeside Baptist Church, 1501 Sunset Ave., Rocky Mount, NC 27804, with Dr. Jody Wright and Rev. Elizabeth Edwards officiating. Burial will follow the service at Rocky Mount Memorial Park.
The family will receive friends and family from 5 p.m. to 8 p.m. on Thursday, February 9 the Kincheloe's home.
 The family gives heartfelt thanks to Lisa Bobbitt, Angie Sutton and Fannie Powell for their kind and compassionate care. In lieu of flowers, memorials may be made in Kincheloe's memory to the Salvation Army of Rocky Mount, 1000 Hunter Hill Road, Rocky Mount, NC 27804, or Lakeside Baptist Church, 1501 Sunset Ave., Rocky Mount, NC 27804.

Arrangements entrusted to Wheeler & Woodlief Funeral Home & Cremation Services, 1130 N. Winstead Ave., Rocky Mount, NC 27804. You may share memories and condolences with the family by visiting WheelerWoodlief.com.