Giving consumers confidence to update their homes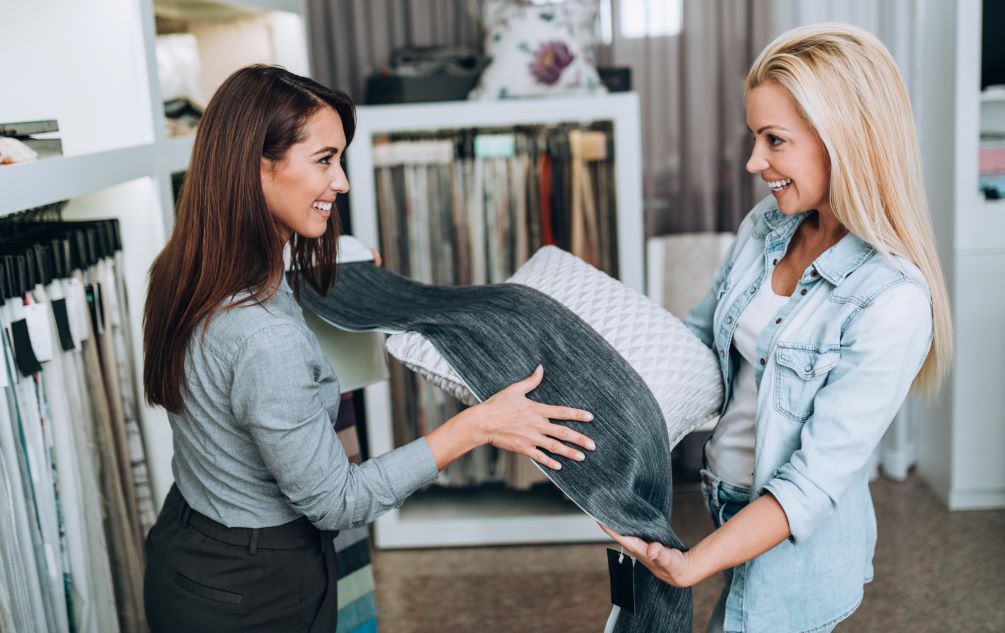 A big part of our industry is forecasting and shepherding in home furnishings trends — and ushering out those that have grown a little tired.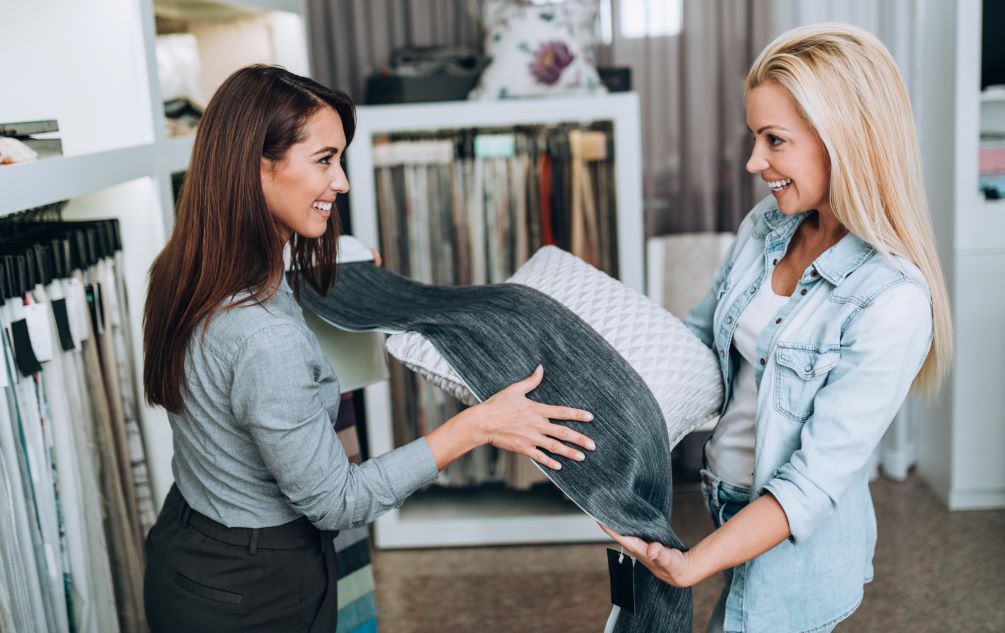 What needs to be put to sleep right now? Wordy wall art, housewares with phrases (wordy wall art's closest sibling) and animal prints. At least that's the verdict of consumers recently polled by HomeAdvisor, a Denver-based digital marketplace that connects homeowners with home improvement and maintenance professionals.
Consumers deem those three, along with shag carpet, farmhouse decor, tribal print decor, colored LEDs, shiplap, nautical-themed decor and floral wallpaper as the 10 cheugiest home decor trends. (If you're an old like me: Cheugy (pronounced CHEW-gee) describes something that's uncool or dated — or someone who's trying just a bit too hard.)
Surveys like this are fun to read. We all have opinions about trends we can't wait to see disappear — and like to have our own preferences validated. (You can find the full results here.)
But there was a second part of the survey that I found most interesting. While asking consumers to make definitive judgments about which home products and design trends are past their prime, HomeAdvisor also asked if respondents ever felt like they'd been judged on their home decor.
Yes. Yes, they have. Three out of five say they have felt embarrassed by or ashamed of their home decor and nearly seven in 10 have felt that others have judged them — most often family and friends, but also their partners and co-workers.
Maybe this is fair play: Judge others and you, too, shall be judged. (Seven out of 10 admitted they'd judged others' home furnishings.)
Honestly, the results made me a little sad. I want people to feel confident about their homes — comfortable in them and proud to invite others in to enjoy them, whatever their decor and aesthetic.
And I know retailers and interior designers can help.
Freshen up rather than make over
One of the most obvious ways is to provide "freshen up" services and bundles. We want people to feel empowered to update their homes regularly, without always having to make an enormous investment. Tracy Henning, owner of online retailer Bone & Brass, is expanding her array of accessories for this reason.
Although perhaps not as dramatic (or lucrative) as whole home makeovers, smaller-scale interior design projects that repurpose homeowners' pieces and update with paint or wall coverings and a few fresh furnishings and accessories can be really beneficial to clients.
The pandemic forced people to retreat to their homes. And, even though they've resumed work, travel and school, they continue to spend more time at home. I think services that help people routinely update and reconfigure their spaces will only grow more valuable.
Retailers can offer annual promotions or special pricing for shoppers who want to give their living space an update, say, two lamps, a rug and throw pillows or statement wall art bundled with three decorative accessories. The options are endless. Encourage customers to send in a photo of their room before making an appointment to shop. A key is to have retail sales associates — and AI-backed e-commerce sites — that can help shoppers pull accessories together that will enhance their existing room design.
Technologies — like 3D simulators that show furnishings in a consumer's room — continue to make it easier for retailers to help shoppers envision how pieces will look once they get them home. Investments in tech like that will pay off for service-oriented retailers.
Service can be the sizzle
Designers of cutting-edge retail spaces often talk about the need for retailers to create memorable, Instagrammable experiences shoppers. In their marquee projects, they create stores that function much like entertainment venues (think nightclubs or gaming centers) or hands-on exploration spots (think interactive museums). Such transformations bring in crowds and rack up media mentions, but aren't feasible for most retailers. And, realistically, home furnishings aren't as easy to "sex up" as apparel or automobiles.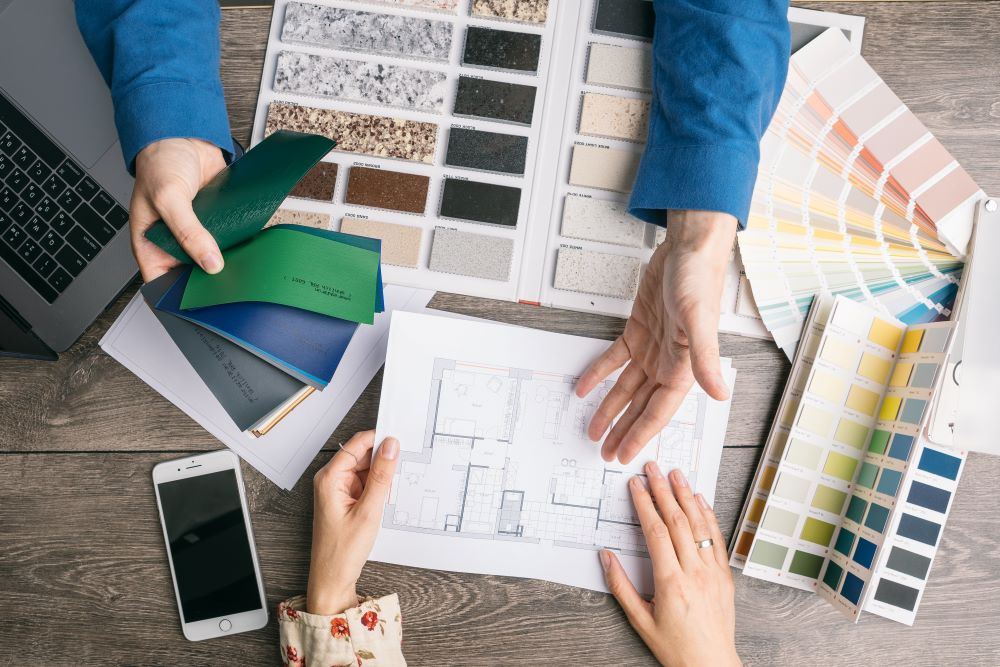 More useful, I think, is for home furnishings retailers to put their time and energy into consultative selling and creating studio-style stores that emphasize design services.
Atlanta-based Ballard Design is opening is first Design Studio in West Palm Beach, Florida, later this summer. With a focus on one-on-one design services, it will, as the retailer says, "help customers bring their home ideas to life." Instead of packing the location with its extensive product line, Ballard Design will merchandise with inspirational vignettes, and offer fabric and finish samples for ordering custom furniture. For instant gratification, shoppers will be able to browse a curated selection of accessories.
Direct-to-consumer brand Interior Define is following a similar strategy with its ambitious brick-and-mortar expansion. A high-end area of Baltimore is the site of its latest studio store, where shoppers can meet one-on-one with designers who help them choose from the Chicago-based retailer's extensive line of customizable furniture. "Design experts offer free design consultation, including personalized mood boards, floor plan advice and insights on all aspects of the design process to help tailor a product unique for customers — who they are, how they live and how they use their space," the company says.
Design-driven retail can teach shoppers more about design principles, color theory and finishes, and help them refine their own aesthetic.
Such retail models are also able to build longer-term relationships with customers. Once you've spent time with shoppers and helped them create a beautiful, functional room, it's a natural next step to reach out with reminders about how to care for furnishings they've bought or to offer tailored suggestions for new pieces they may like.
Younger consumers, especially, are more accustomed to personalized services and customized, individualized options (think apparel services that ship complete, specially chosen outfits to your home). They like to feel like they have a relationship with a brand.
By focusing on tech and services that truly help consumers, the home furnishings industry can make them feel confident about creating their dream homes.
HomeAdvisor's report on its survey results ends on this positive note and so will I: "Everyone's taste is different. Some prefer minimalism, while others maximalism. Some embrace kitschy or uniquely nostalgic items, while others prefer a sleek, modern look. If you're struggling to find your style, you may want to seek advice from a local interior designer. Don't be afraid to get creative and make your house truly feel like a home."