Helped by higher-end product, outdoor is Johnny Janosik's fastest-growing category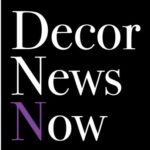 Think about it: It's 2006. You've taken the job as chairman of a furniture retailer and when you go outside of your home, there's a problem staring you in the face.
You've got nowhere to sit down.
Simple enough. You go out to buy a chaise lounge, four chairs, maybe a dining table and a couple of end tables for your patio. The problem is that no one's selling high-end outdoor in your area, so you decide to do it yourself.
Right now, Johnny Janosik World of Furniture & Mattresses in Delaware does a fair amount of high-end outdoor, which, in a way, is an example of both going big and going home.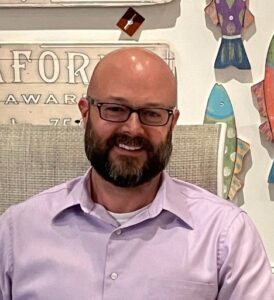 "There was always an outdoor furniture presence in the store, but not the same scale as now, especially in our Laurel, Delaware, store," says Jake Pickel, assistant vice president of sales. "This is our flagship destination with a total of 180,000 square feet of showroom space. In season, we have approximately 12,000 square feet of outdoor furniture on display. Typically, we scale back in the off-season, but it has truly become a year-round business for us."
Part of the appeal of introducing high-end outdoor is that Janosik's was already a big furniture player, delivering furniture into Maryland, Delaware, Virginia, New Jersey, Pennsylvania and Washington, D.C. Much of its market is in a coastal vacation area, so outdoor makes sense.
"Outdoor furniture is our fastest-growing category," Pickel says. "It makes up approximately 5% of our overall sales. The pandemic has brought more attention to the category because people are now spending more time outside versus inside in enclosed areas."
As with other categories in the store that are successful, Johnny Janosik will continue to expand its outdoor offerings.
How it's done
Johnny Janosik offers casual brands including Tommy Bahama Outdoor, Castelle, Tropitone, Winston, Treasure Garden, Breezesta, Patio Renaissance, NCI, Apricity and Ashley Outdoor.
"I look for comfort, quality and value when shopping for brands at casual market," Pickel says. "In my opinion, these are some of the best lines in the industry. We also work directly with some overseas factories, which we private label."
To sell the category, the store uses a dedicated area in each of its locations. Seasonally, it converts the foyer of its location in Laurel from indoor to all outdoor in the late winter months, typically using Presidents Day Weekend as the start of its preseason sale.
Pickel says that from a tactical standpoint, it's important to fold inventory into packages. Have special group and package prices for the complete seating, dining or fire pit grouping that shows savings. Sell the inventory the way you purchased it, which will help keep you clean and balanced."In order to compete with the specialty casual retailer, you need a category expert that understands the industry," Pickel says. "We use the same approach for bedding. I had 19 years of experience at a specialty outdoor furniture retailer before joining JJ's. You need an expert to train your sales staff and grow their confidence in the category."
Johnny Janosik also leverages its size, using its buying ability to outpace smaller mom-and-pop specialty stores.
"With the current supply chain issues, inventory is king," Pickel explains. "Complete collections with matching seating and dining are important — special orders are taking anywhere from six to eight months. Our warehouses are full of products ready to deliver, but we also offer special order options if a customer is willing to wait. From starting price points to higher-end goods, we show it all."
What advice does he have for other full-line retailers who carry outdoor or who are looking into the category?
"Go big or go home!" he says. "Invest in inventory — especially in our current business climate — and have a strong category leader in place to help drive the business. Make the category look important. You need to dedicate the space to show a breadth of products."
This story first appeared in sister publication Casual News Now.