Philipp Plein brings opulent, unconventional vibe to home furnishings line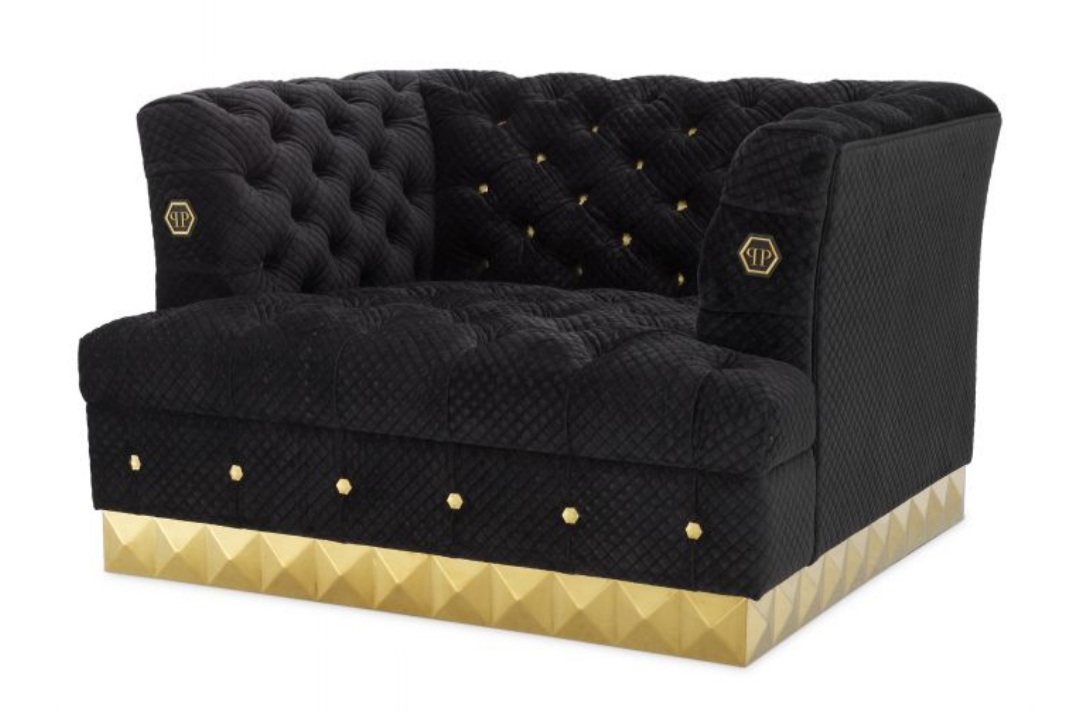 German designer Philipp Plein has brought his signature maximalist rock 'n' roll aesthetic to luxury home furnishings producer Eichholtz for a decadent, opulent new collection.
The extensive home line with Eichholtz includes 160 pieces, from furniture to lighting, rugs, wall decor and accessories. It also includes a few pieces you aren't going to find in most luxe home furnishings collections, like dog bowls, neon wall signs and the Sneaker Beast, a cabinet for footwear connoisseurs to store — and show off — their collections.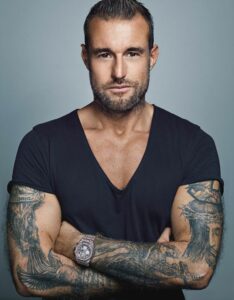 The line debuted during the High Point Market Oct. 22-26. Plein also launched a line with Italian wallcovering company Zambaiti Parati. Together, the collaborations create the Philipp Plein Home line.
"I designed a truly immersive and experiential collection. Home design and architecture have changed post pandemic, and this made me rethink the way people should feel at home," Plein said.
The furniture company, with global headquarters in Noordwijkerhout, the Netherlands and U.S. headquarters in High Point, calls the Philipp Plein Home "cool, glamorous and unconventional." It's fun, too, like Plein thinks a home should be as people enjoy the space with friends, with family, with pups or alone.
Plein launched his namesake luxury fashion brand in 2008. Now based in Switzerland, the men's, women's and children's clothing is sold at retailers worldwide and through branded flagships stores.
The Eichholtz line includes sumptuous velvets and silks and handblown glass, and is replete with Philipp Plein signatures like gold studding and his monogrammed logo. Here's a look at a few pieces: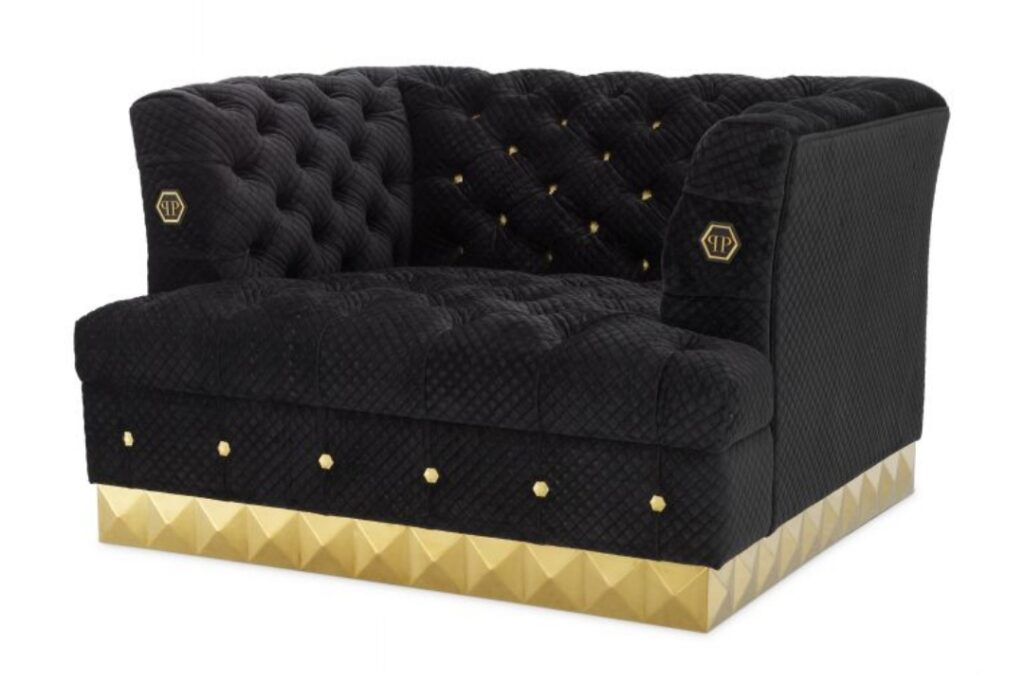 The sumptuous Rockstud chair with '70s proportions complements the Rockstud sofa, both in quilted black velvet with gold studding, gold logos and a gold base.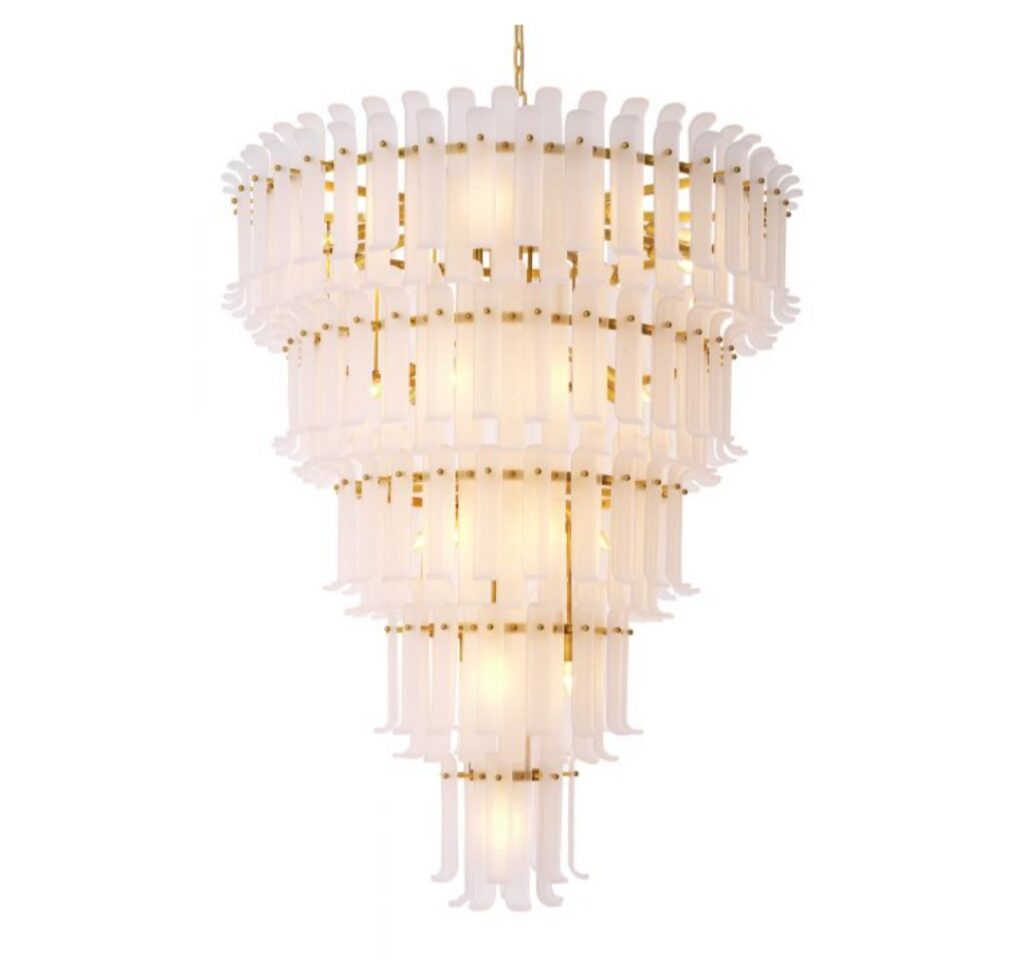 The Rodeo Drive chandelier combines the slick modernity Plein is known for with the vibes of Italian vintage lighting. The extravagantly large, showstopping lighting fixture has a brushed brass finish on the frame and tiers of frosted glass with the PP logo. It's available in different colors and finishes.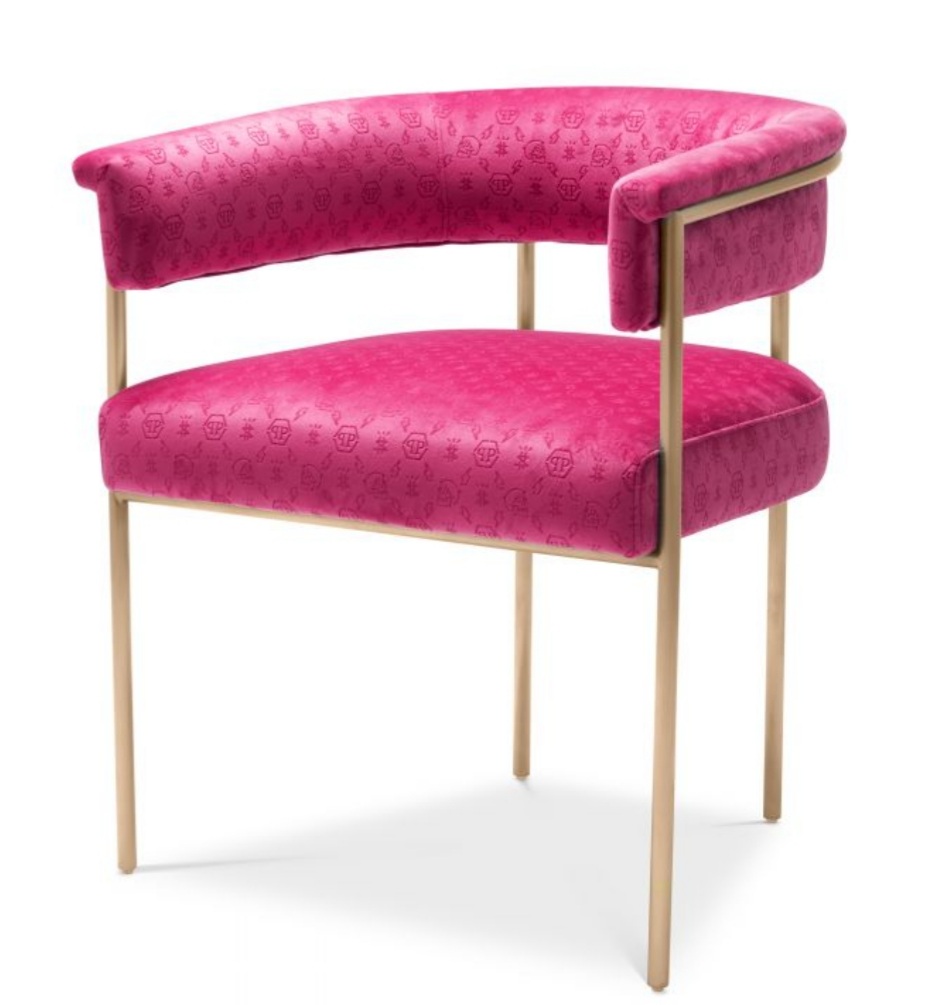 Shown here in monogrammed fuchsia velvet, the dining chair is available in several upholstery options. The antique brushed brass frame lends refined elegance.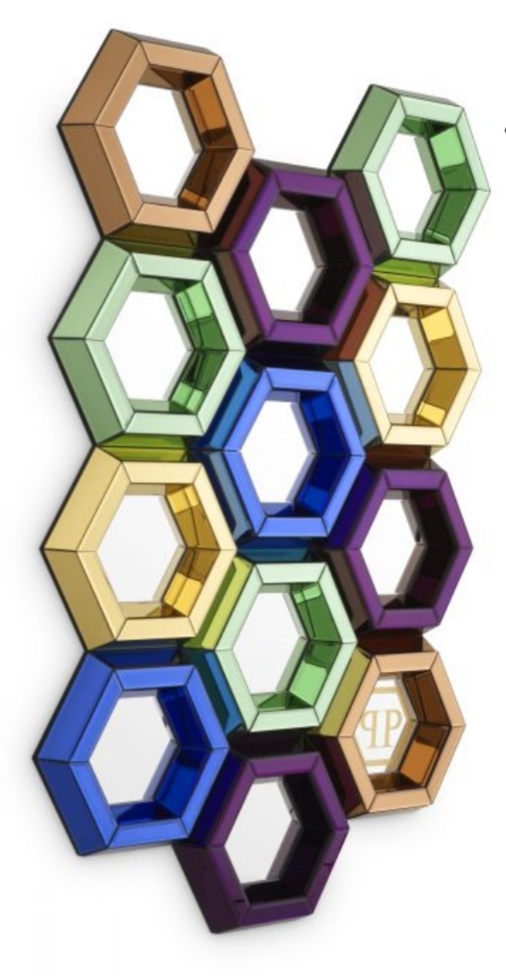 The multicolored Toy mirror with a series of connecting signature hexagons makes a bold statement as wall art. It has beveled mirror glass and playful jewel tones.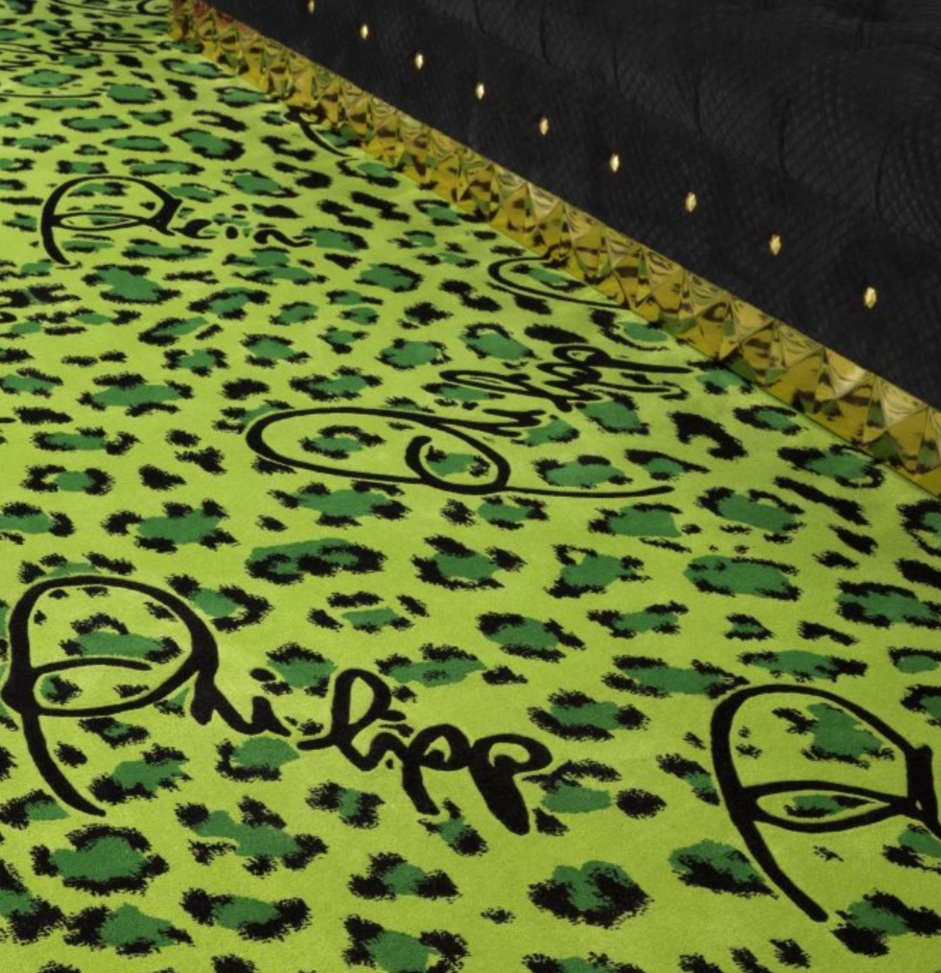 Sensuous and tactile, the rectangular Jungle rug with panther print is woven of 100% New Zealand wool. Shown here in lime green and black, it's available in other colorways, too.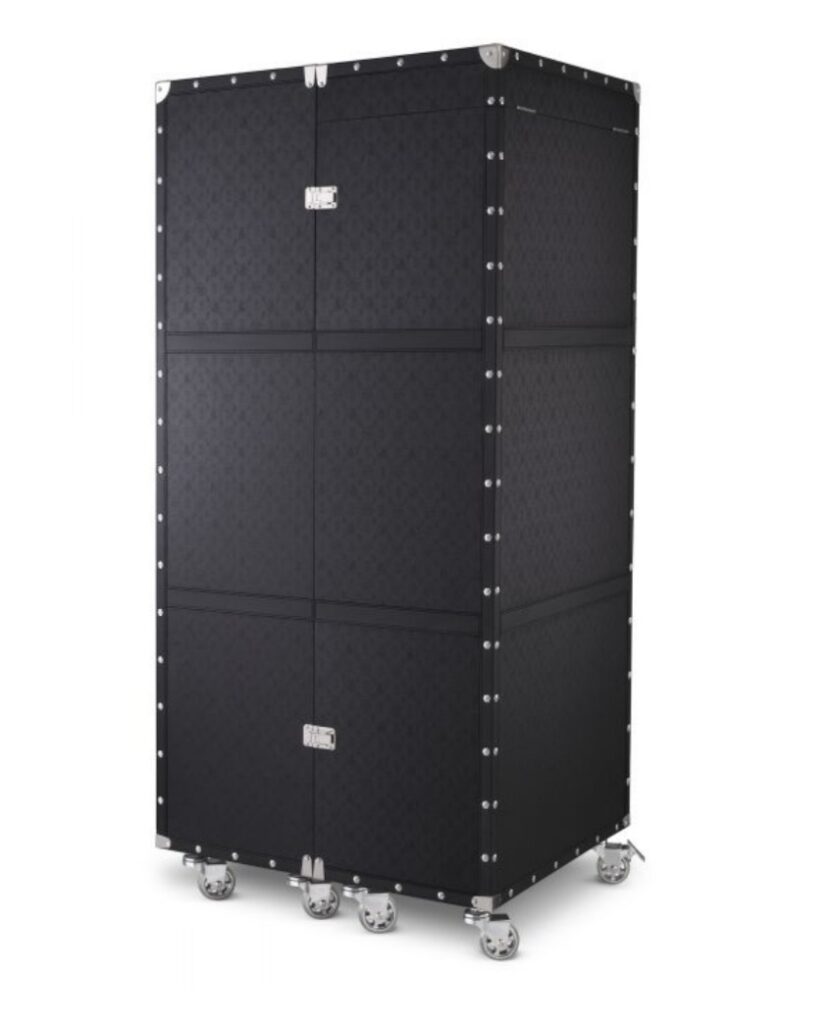 And here's the Sneaker Beast constructed of sleek black PVC and polished nickel studs. Inside you'll find mirrored and velvet compartments, with the PP logo, of course. A bar cabinet has a similar styling, as does a watch cabinet.