RMP Partners plans high-end home furnishings shopping area in Houston
RMP Partners, which recently acquired the Lillian August and Stanley Furniture brands, is about to launch its first large-scale retail venture in Houston.
The Houston-based company, along with partners Horizon Group and Lewis & Maese, have purchased the former 206,000-square-foot Louis Shanks showroom and warehouse at 2800 Fondren and Westheimer roads for the Fondren Collective, an upscale home furnishings and home improvement center expected to feature more than 100 vendors.
The goal is to become a one-stop shop — open to the public and designers — for upper-middle to high-end everything for the home, including furniture, mattresses, art, rugs, lighting, accessories, kitchen and bath appliances, home build-out materials, and all the related services, said RMP Chief Executive Officer Amir Mireskandari. It will also feature shared business services for tenants, restaurants, cafes and other amenities to encourage and support long shopping visits.
The first phase of the more than $20 million project is expected to open in January 2023. Anchor tenants will include Lillian August and Urban Rug Co., both owned and operated by RMP; a specialized high-end mattress shop that is likely to be a joint venture between RMP and Paramount Sleep; and an Orchids Lux Home top-of-bed store. Other anchors are likely to include at least five national high-end home furnishing and accessories brands with which the company is currently negotiating, Mireskandari told Home News Now.
Reimagining the traditional design center
RMP said it intends to fill a void left by the nation's network of design center showroom facilities, which Mireskandari called "a dying breed."
"Design centers, historically, have been marketing just to the design community, but because of the internet and greater availability of information, consumers now have access to these generally high-end specialized brands," he said.
The brands, meanwhile, haven't had many options to efficiently target a broad higher-end consumer base with a physical presence that benefits from the draw of other businesses appealing to the same type of client. The Fondren Collective, he said, will provide create that draw. It will be located in one of the fastest growing and wealthiest cities in the country, and one that also has a dearth of home-related business targeting consumers at the high end, especially when compared to cities such as Dallas, Chicago and Los Angeles, he said.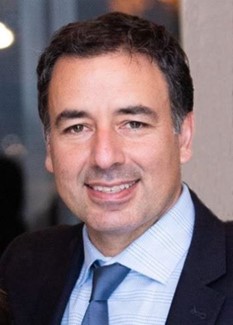 "We believe the next wave of change in the industry will come from the exclusive brands deciding to migrate out of design centers and into open-to-the-public spaces that allow them to sell directly to the consumer," he said. "This allows them to make the same money selling items, but not have to go through the 100% markup by designers and the cost of being in a design center. That was really the impetus behind what we are creating on the furniture side.
"And we combined that with a one-stop shopping experience where you can roam around for hours, where there are restaurants, cafes, entertainment and everything you'd ever need for improving your lifestyle at home — be it construction, design, small improvements or changing your furnishings."
How exactly would an interior designer benefit from shopping the Fondren Collective? Mireskandari said it ties back to pricing.
Websites such as Build.com and Subzero-Wolf.com already have largely much taken away designers' ability to steeply mark up some home improvement projects and products, such as high-end appliances and home fixtures, because savvy consumers now deal directly with the outlets for these products and services, Mireskandari said. On the home furnishings side, however, the migration is happening — albeit as a slower pace— and the Fondren Collective plans to meet designers part way with discount pricing. Still, Mireskandari realizes the center won't draw them all.
"I think we will probably lose some of the designers that (opt for) extreme markups on their clients versus a 15% to 20% savings dealing directly through our collective," he said.
Initially, RMP envisioned Fondren Collective as a shopping mall of roughly 80 tenants, but as plans and interest evolved, it has upped that to more than 100 shops. The increase has come largely from interest by businesses offering home services such as renderings, architecture and design, and security, Mireskandari said.
What 'collective' will mean
A lot of early interest also has come from artists who want to set up their studios in the facility. Fondren Collective plans to carve out a section for, say, 30 artists working in different styles and mediums. Avoiding "overly competing styles of product" will be a key focus throughout the center, Mireskandari says.
Approximately half of the 206,000-square-foot building is designed for showrooms with the rest devoted to warehouse, but that mix is evolving, too. One prospect RMP declined to identify is seeking a space with 25-foot-high ceilings, so a section of the warehouse will be carved out for retail to accommodate this and other tenants' interests. By the time the project is completed, it will probably feature about 135,000 square feet of retail.
Shared services available to tenants will include warehouse and distribution; 3D printing; a space with green screens for photography, video and other digital production; meeting rooms; and a temporary space for events such as designer and regional home furnishings shows.
"The beauty of our space is when someone leases from us, they won't have to deal with bathroom space, kitchen space, warehouse space. It's 100% selling space because of all the amenities we are providing," Mireskandari said.
Fondren Collective partners also plan to develop co-op advertising for monthly promotions, catalogs and online marketing.
He declined to estimate the annual retail sales potential for the Fondren Collective other than to note that RMP is shooting for average sales per square foot in the $1,000 range. Most of the tenant spaces will be on the small side, averaging 500 square feet for services and building material showrooms. The home furnishing spaces will average about 4,000 square feet, he said.
For the first phase opening in January, RMP expects to have roughly half of the retail space ready to shop. The second phase, with restaurants, the events center and more tenants, is slated to open in September 2023.
Mireskandari said RMP is only now beginning to market Fondren Collective to prospects outside of its existing business relationships and expects to announce other tenants soon.