Universal's Newstalgia line updates classics with fresh takes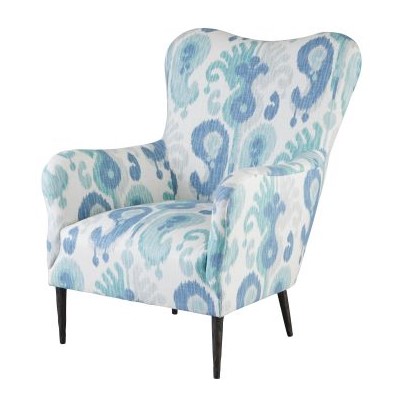 As its name telegraphs, Universal Furniture's Newstalgia collection takes the "old" and makes it new again by updating timeless silhouettes with clean architectural elements and fresh finishes.
The line, with more than 50 pieces that debuted during the High Point Market, has its origins in vintage designs with familiar hallmarks. Think spindle and scallop details. And it includes classic pieces — like a trifold vanity mirror, a wing chair, a display cabinet — with new twists.
A key to the Newstalgia look its palette — Milkglass white, Starlite blue, Jadeite green, natural wood Ponderosa and Shadow gray.
"Everything old is new again," said Neil MacKenzie, vice president of marketing for the High Point-based company . "We created Newstalgia with today's traditional customer in mind, with designs that are enduring in form, but updated with modern finishes."
Here's a look at some pieces: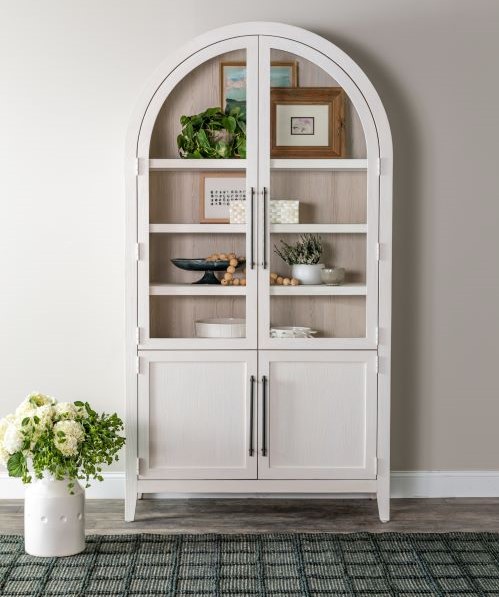 The curvy Marigold display cabinet is perfect for showing off your grandmother's china or your favorite current finds. In a two-tone Milkglass white and wooden Ponderosa finish, it has glass doors on top and wooden doors below. A key update: LED strips for interior illumination.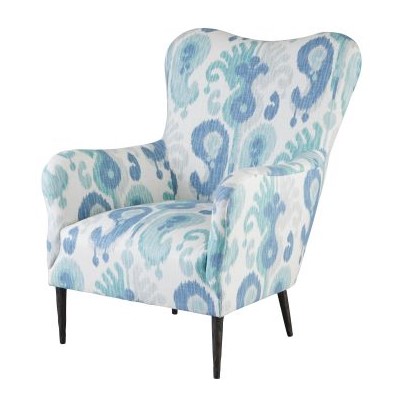 And speaking of curves, the Miley wing chair has softened lines and slim arms for a stylistic take on a classic wing chair. It sits atop hammered, tapered metal legs.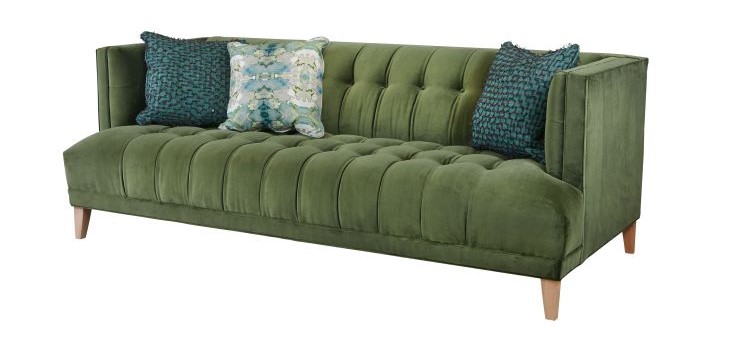 The super mod, '60s-inspired Paxton sofa is covered in velvet and tufted on the back, seat and inner arms. Track arms and bracketed wood legs complete the look.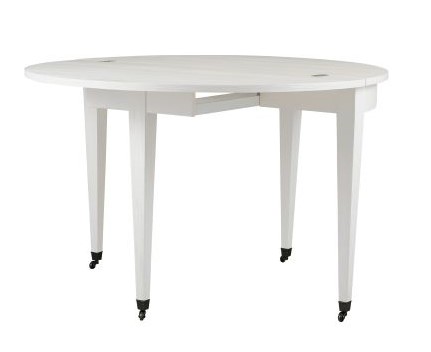 The Libby flip-top table in Milkglass white does double duty as a small kitchen table when fully extended and as a semi-circle console when closed. A hidden drawer is part of the handy mechanism that does the conversion. Casters make the table even more versatile.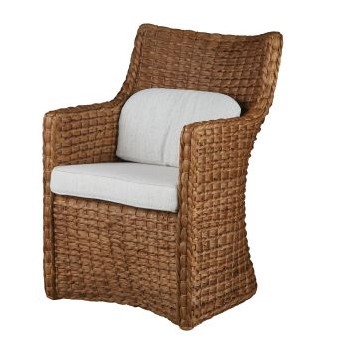 The Libby armchair is made of sturdy and sustainable water hyacinth leaf in a natural finish. The chair curves in the back and, as a thoughtful detail, also has a concave curve in the lower front to prevent shoes from bumping against the frame.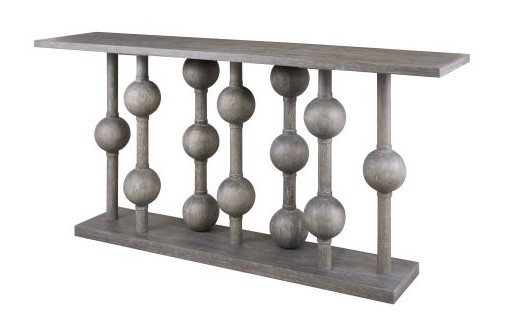 With its oversized spheres, the Foxglove console table brings both drama and whimsy. There's also a Foxglove side table, both in birch veneer with a Shadow gray finish.